The celebrity threesome injunction case left some members of the British press furious - but it seems the judges behind the decision not to reveal the identity of the couple branded PJS and YMA couldn't care less.
The media is still unable to name the celebrity dubbed PJS, who allegedly had sex with another couple, and his world-famous spouse, at the centre of the legal row.
This led to the Daily Mail to declare 'The law is an ass' on its front page.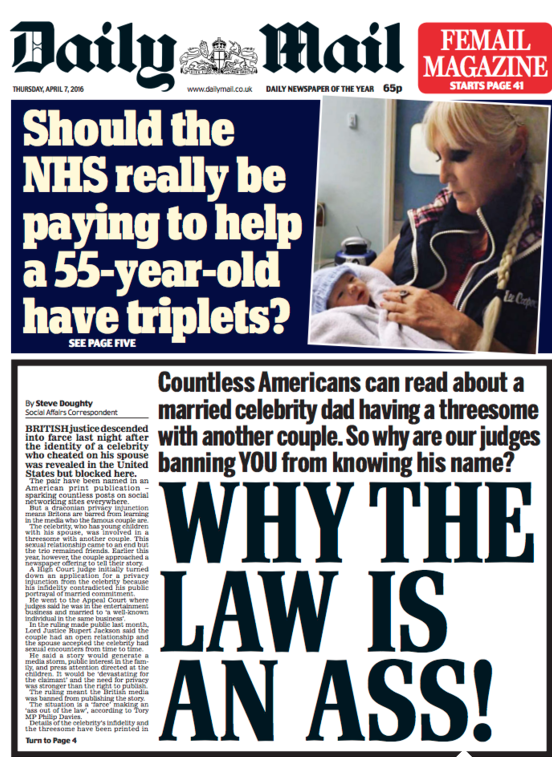 In the judgement, Lord Mance spoke for himself and his colleagues Lord Neuberger, Lady Hale and Lord Reed, when he said: "As to the Mail Online's portrayal of the law as an ass, if that is the price of applying the law, it is one which must be paid."
The Supreme Court made its judgement after analysing the latest round of the PJS' dispute with The Sun on Sunday at a hearing in London in April.