A Rupert Murdoch-owned publication named the world-famous couple, which it said were "trying to forbid the media from covering" the threesome, despite media in England and Wales being banned from revealing their identities.
All have named the pair, who still have to be referred to as PJS And YMA in England and Wales to conceal their identities.
The Australian site used a silhouetted picture of a man as a teasing opener to its story, despite naming the couple.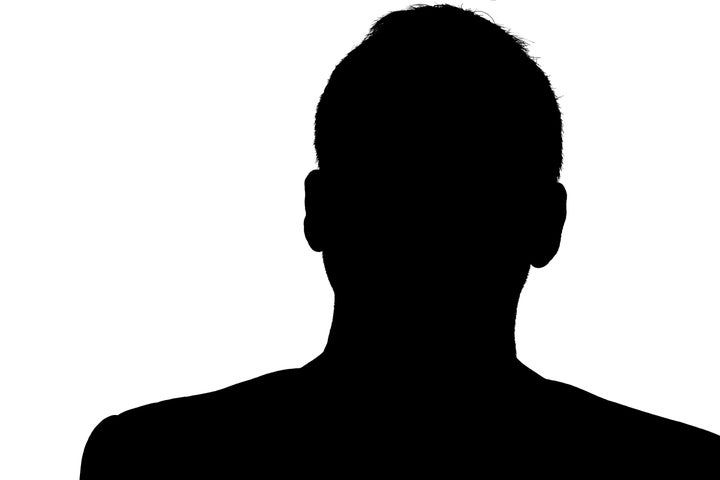 The light-hearted article goes into detail about the particulars of the alleged affair and comments about the appearance of the celebrity injunction couple.
The pair have been fighting to ban the Sun on Sunday - which is also owned by Rupert Murdoch, from running a story exposing the alleged affair - to protect their children's right to privacy.
A court granted the injunction after ruling the pair's right to privacy outweighed the public interest in the story. The couple are in an 'open marriage', so exposing the affair does not imply any deception on the behalf of either.
Their identity had become an open secret after they were named by publications in the US and Scotland.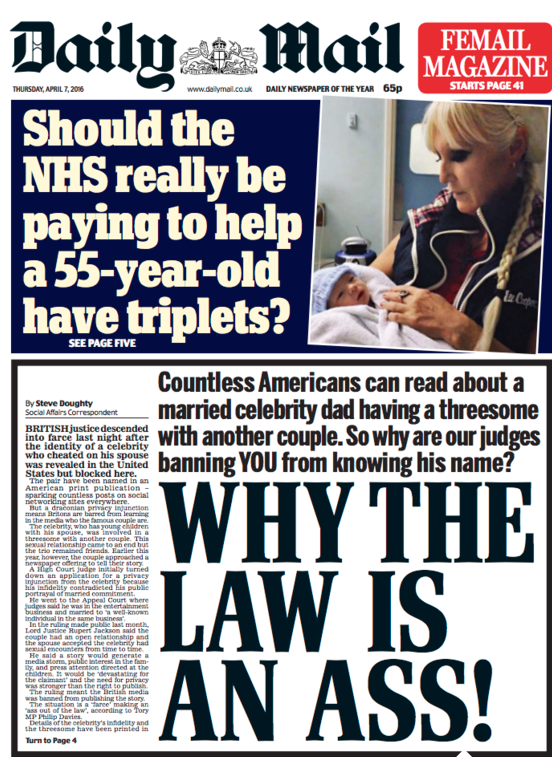 Yesterday a court said the injunction should be lifted, but the three appeal court judges also issued a stay, meaning the pair still cannot be named, pending a further appeal by the man at the centre of the allegation.
This did not, however, stop a British political blog from naming the pair for the second time yesterday, despite the editor of the site being threatened with jail.
The publication said that it had been contacted by the celebrity's lawyers, Carter Ruck, threatening to jail the editor for Contempt of Court.
Supreme Court judges are now considering whether to grant an appeal to 'PJS' and 'YMA' over the latest injunction ruling.
A Supreme Court spokeswoman said on Tuesday that justices were considering a written application from one of the pair's lawyers.
She said they would decide whether to give him permission to launch a Supreme Court challenge.
A decision on granting the appeal is expected on Wednesday.
Appeal judges have said the injunction will stay in place until 1pm on Wednesday - to give the partner time to make his application.