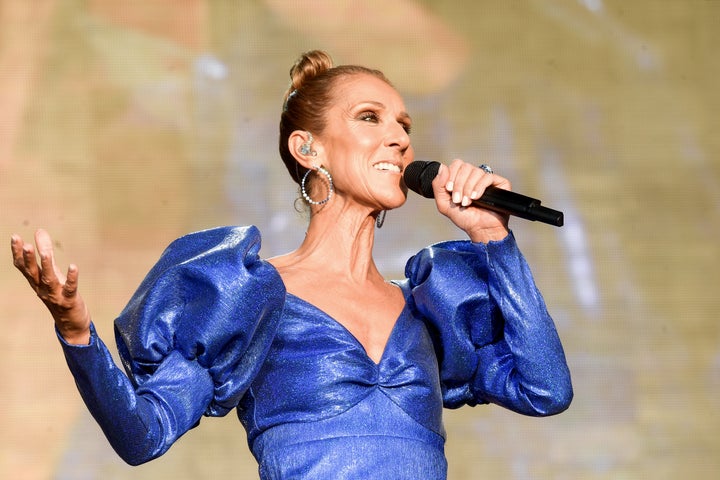 Céline Dion has announced she's cancelling the remainder of her Courage world tour on medical grounds.
In an emotional video, she told fans: "While we're still learning about this rare condition, we now know this is what's been causing all of the spasms that I've been having.
"Unfortunately, these spasms affect every aspect of my daily life — sometimes causing difficulties when I walk, and not allowing me to use my vocal cords to sing the way that I'm used to."
However, on Friday afternoon, Céline broke the news that the remainder of her tour was being cancelled due to her condition.
"I'm so sorry to disappoint all of you once again," Céline said in a statement.
"I'm working really hard to build back my strength, but touring can be very difficult even when you're 100%. It's not fair to you to keep postponing the shows, and even though it breaks my heart, it's best that we cancel everything now until I'm really ready to be back on stage again."
Céline insisted: "I'm not giving up... and I can't wait to see you again!"
The National Organisation For Rare Diseases' website describes stiff-person syndrome as a "rare acquired neurological disorder characterised by progressive muscle stiffness" and "repeated episodes of painful muscle spasms".
"Muscular rigidity often fluctuates (i.e., grows worse and then improves) and usually occurs along with the muscle spasms," they said. "Spasms may occur randomly or be triggered by a variety of different events including a sudden noise or light physical contact. In most cases, other neurological signs or symptoms do not occur."
Céline began her Courage tour four years ago, in 2019, but initially had to postpone most of her live dates due to the Covid pandemic.