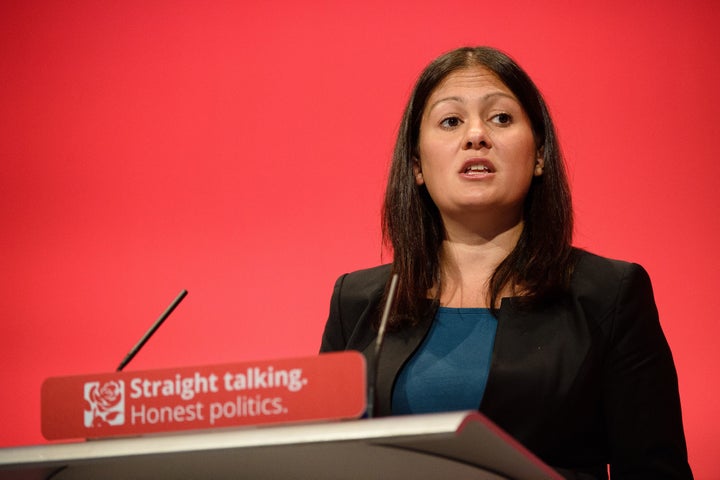 A dramatic migration of young people from Britain's small towns to big cities has been revealed by a new study, amid fresh evidence that many voters living outside London think politicians don't care about their area.
Research for the new Centre for Towns think tank has unearthed a huge shift in the age profile of Britain's urban populations, with towns and villages losing more than a million people under the age of 25 over the past 30 years.
Big cities such as London, Manchester, Leeds, Edinburgh and Birmingham gained 300,000 under-25s – and an increase of almost 1.5 million people aged between 25 and 44.
The data, shared with HuffPost UK, reveals that smaller towns also gained more than two million pensioners between 1981 and 2001. The cities however lost nearly 200,000 people aged over 65.
Towns like Middlesbrough, Birkenhead, Greenock, Hartlepool and Stockton have continued to lose working-age populations and the income they produce - while at the same time seeing rising elderly numbers and the costs associated with their care.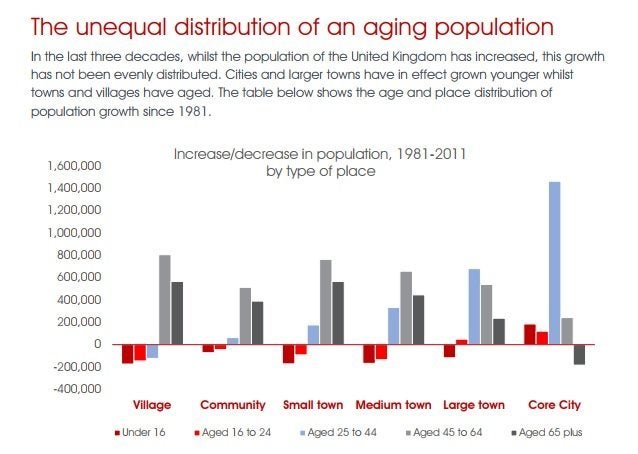 Labour MP Lisa Nandy, who made towns her key theme in a speech earlier this year, said: "Our political system is blind to the values and experiences of people who live in our towns, wrongly treating cities as a proxy for national opinion".
"For far too long, towns have been ignored, patronized and labelled 'left behind'. For far too long the ambitions, needs and values of nine million people in towns across Britain have not been heard."
The Centre for Towns was formally launched by election analyst Ian Warren and other experts at the House of Commons on Monday night.
Its new data is set to be pored over by all the political parties given the growing importance of small towns as swing seats at Westminster.
Many of the post-industrial or coastal towns voted Brexit in 2016 and some of them saw Tory swings in the 2017 snap general election.
New research revealed on Monday showed that while Labour did well in city seats with younger populations, it actually fell behind in towns with a swing to the Tories of 6% in small towns in particular.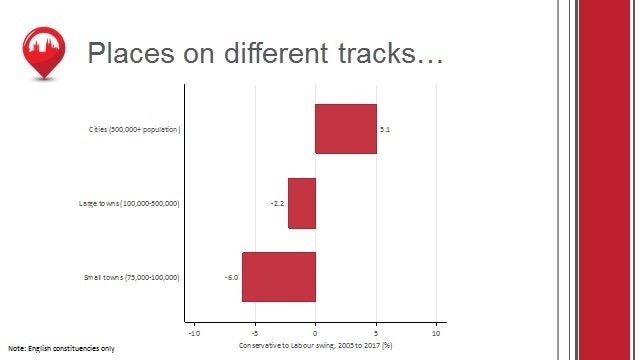 Early findings by the new think tank last month suggested Corbyn could form a government if he could attract voters in 45 'town seats' across the country.
The Centre for Towns research, in association with Southampton University's Professor Gerry Stoker, the University of Canberra and Sky Data, includes a poll of the public that found many felt neglected by national politics.
Around 70% of those surveyed in towns felt that "people like me are less central to British society", with nearly as many believing that "politicians don't care about my area".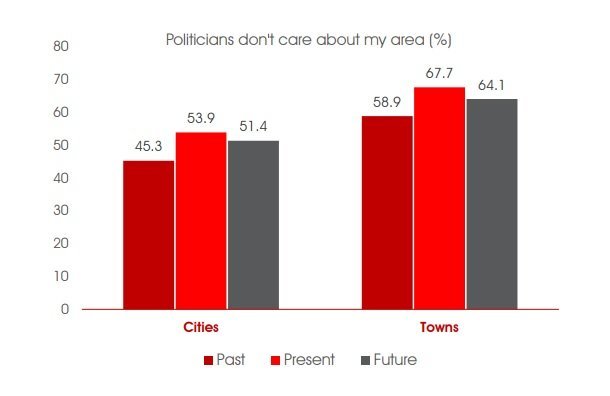 The survey also found a growing divide between town and city dwellers in how the perceive their local area. People living in towns are, on average, more likely to believe they or people like them are worse off than other people.
Business Secretary Greg Clark put "the towns agenda" at the heart of his trail of the Government's new "Industrial Strategy" on Monday, unveiling £2.3bn extra for research and technology and a £1.7bn transport fund to connect towns and cities.
Clark told HuffPost that the extra transport cash was aimed at "the agglomeration effect" of boosting the economies and productivity of towns by making it easier to get from to and from them within their local region.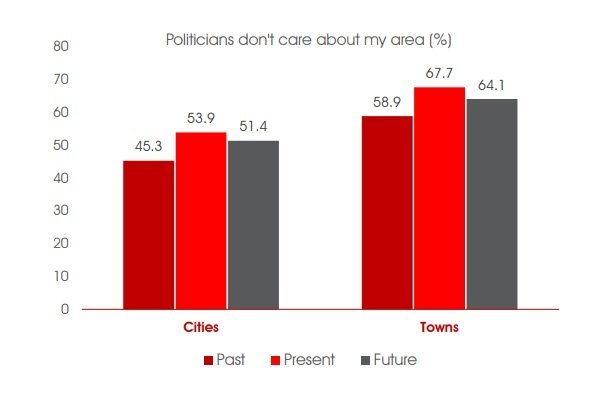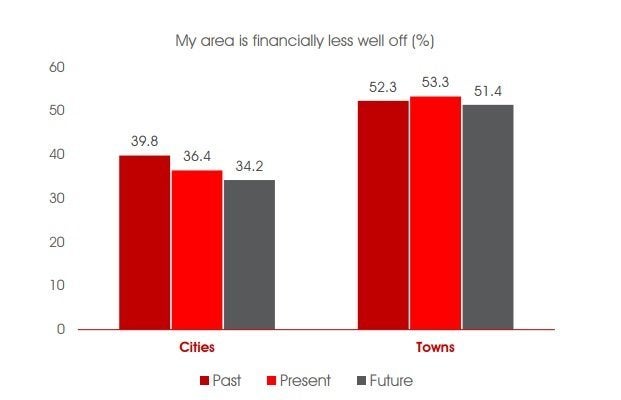 Will Jennings, of Southampton University, said that the political importance of the towns agenda was finally being recognised.
"At the 2017 general election, towns formed a central backdrop to the campaign, as Theresa May visited places such as Stoke, Mansfield and Bolton, while Jeremy Corbyn stopped off at Peterborough, Telford, Swindon, and Lincoln. Some of the best results of election night for the Conservatives were found in small to medium sized towns.
"In Mansfield, they overcame the national tide to secure a 6.7% swing from Labour. University towns and cities saw large swings to Labour – such as the surprise victory in Canterbury, won with a 9.4% swing. However, the swing against the Conservatives was far weaker in small and medium towns.
"These electoral trends are linked to much longer trajectories of social and economic change, which have seen the electoral coalitions of both parties come under strain. Labour has tended to make gains with the younger, more educated populations of cities, whereas the Conservatives have tended to do better in former manufacturing towns and areas with older populations."