An undercover investigation has revealed "appalling" conduct at the company that assesses disabled benefits claimants, including an assessor saying a woman had a "disability known as being fat".
Disability charities and an MP have demanded the Government take action after the the Channel 4 Dispatches show The Great Benefits Row suggested the private company Capita rushes tests for benefits - with its employees making up to £20,000 a month in incentives.
One assessor, whose job was to treat disabled people "sensitively", was filmed saying a claimant had a "disability known as being fat, she asks for help to wipe her arse because she's too f**king fat to do it herself".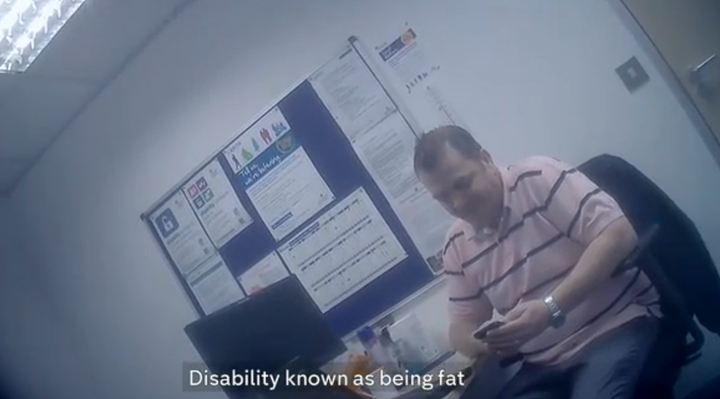 The programme claimed that Capita workers can make large amounts of money by completing many assessments, because of incentive payments of up to £20,000 a month.
One worker said he sometimes completed assessment forms before even meeting claimants.
A Capita trainer was recorded saying that the mental health assessment - a third of claimants have mental health issues - is a "very, very shallow assessment… you're there for 45 minutes".
Dispatches sent Noel Finn, a psychiatric nurse, undercover as a trainee disability assessor at Captia, to see how the PIP assessments are conducted.
He took Capita's 20 day training programme and was told that one of his priorities was to get through his assessments quickly or the company would lose money.
Finn spoke to Alan, a Capita trainer:
Alan: The money? It was ridiculous. I was getting around 20 grand a month, most months.

They'd pay around £80 an assessment for the first 8 assessments, then they paid £160 an assessment for 8-14, then they paid £300 per assessment for 14-21.

Noel: So I imagine they're all banging them out very quickly then?

Alan: Oh yeah, we was flying through them, because of that money. That's 20 grand a month.
Capita's Chief Medical Officer also told Finn: "The issue we have is the amount, so we obviously need to get you to be doing as many assessments in a day as you can possibly manage, and we need the quality to be maintained as well. If we don't do the correct number of assessments we will get penalised by DWP financially."
According to Capita's website it is looking for "people who actually have an empathy with disabled people, have an understanding and desire to seek to improve the lives of disabled people".
In response to the programme, Labour MP Owen Smith has written to Stephen Crabb, the Secretary of State for the Department of Work and Pensions (DWP) to demand an investigation.
Disability charity Mencap also called for an independent review into the "abuse of power and public money".
The DWP told Channel 4 it doesn't pressurise contractors to speed up assessments, and Capita said at no point did the Chief Medical Officer suggest assessments should be rushed, sacrificing quality.
Capita told Channel 4 the man who called a claimant "fat" would be fired, and that his comments were "totally unacceptable."
"We are obviously appalled by and sincerely apologise for this individual's disrespectful comments and actions," it said in a statement. "[He] will no longer work for Capita."
Capita won a £140 million contract to assess whether disabled people need Personal Independence Payments (PIPs) to help them with their everyday needs.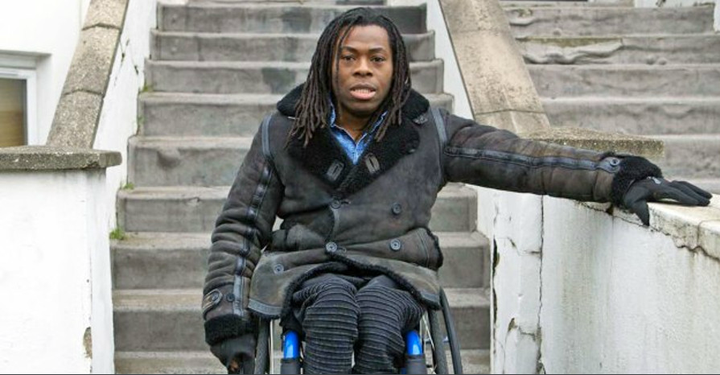 PIPs are being phased in to replace the old Disability Living Allowance (DLA) and are notoriously hard to access. The DWP rejects 52% of all new claims, but in the first three months of this year 57% of over 7,000 appeals were won by the claimant.
Viewers reacted with shock and anger to the Dispatches report, with one saying Capita should "hang its head" in shame:
In response to the programme's allegations, Capita said: "It is the DWP, not Capita, who makes the decisions on whether to award a benefit or not. Capita focuses on delivering to the DWP's requirements while equally importantly supporting and expecting all our assessors to treat every person sensitively and with respect.
"We will continue to review and refine the content and quality of our training and our work with disability organisations to ensure that we meet the needs of the DWP and treat people claiming this benefit appropriately."
The Department for Work and Pensions said it "strongly refuted" the claims. it said in a statement: "The assessment process of PIP has been extensively reviewed to ensure it is robust, the claims process is as straightforward as possible, and decisions are made based on the evidence.
Since April 2013, just 5% of decisions have gone to appeal and only 2% of all PIP decisions have been overturned. We expect the highest standards from the contractors who carry out PIP assessments and work closely with them to ensure PIP is working in the best way possible."