A disabled presenter on The Last Leg has given a tearful tribute to his sporting hero - a Paralympics medalist who took gold on the eve of the 15th anniversary of a devastating accident.
Alex Brooker, who co-fronts the Channel 4 comedy show, delivered an impromptu speech revealing how the Italian racing driver had helped him accept his own disability.
Alex Zanardi won his fourth Paralympic medal at the Rio games on Wednesday - 14 years and 364 days after he was left with only a quarter of his blood volume and forced to have both legs amputated after a high speed crash in 2001 in Germany.
"He's my hero, more so than Justin Timberlake or Thierry Henry," said Brooker, who has a prosthetic leg and was born with hand and arm disabilities.
The comedian recalled watching Zanardi, an ex-F1 driver and CART champion in North America, win the H5 road time trial on Wednesday and said he cried on hearing the athlete's victory speech.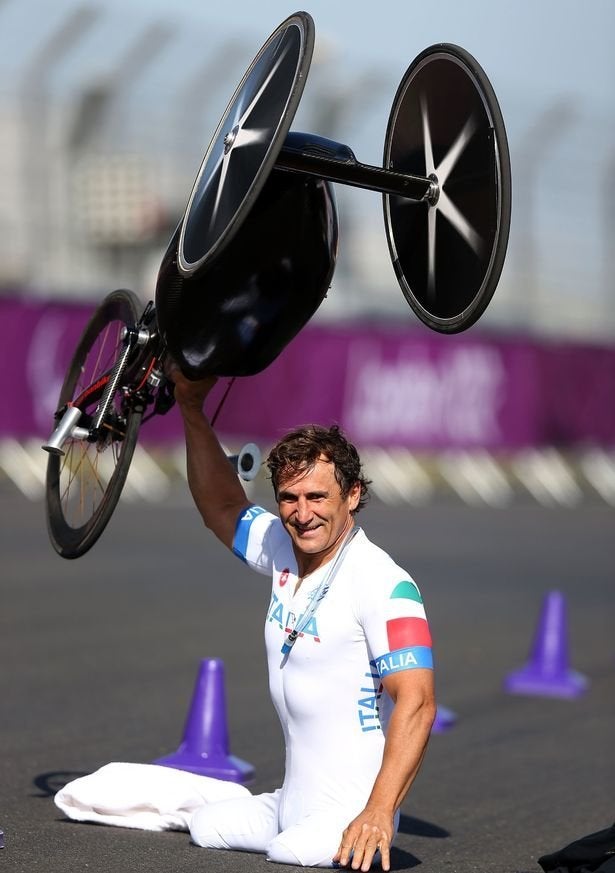 "I watched this earlier and completely welled up," Brooker said. "Because the great thing about Alex Zanardi is not only is he a world class athlete but his attitude to disability is unlike anything I've ever heard before."
The Italian racer, who is 49, said on taking his third Paralympic gold medal:
"Normally I don't thank God for these types of things because I believe God has more important stuff to worry about. But today is too much. I had to raise my eyes and thank him. I feel very lucky. My life is a never-ending privilege."
Brooker revealed Zanardi's words meant the world to him as he had never fully accepted his own disabilities,
"When you think about it, that's what this games is about," he said, visibly moved. "I've been disabled all my life and I've complained about it when I wanted and I come on here now celebrating my disability and I'm confident.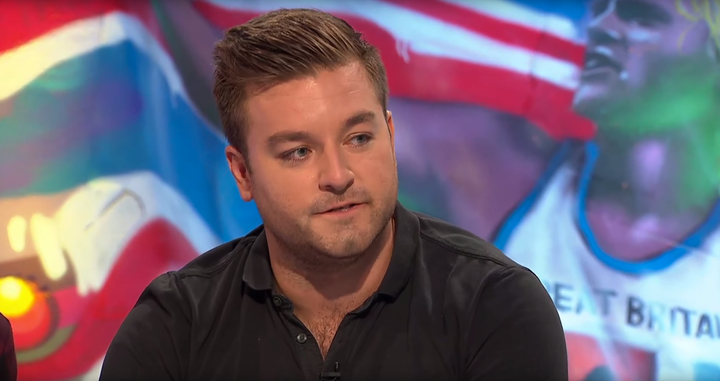 "But I'll never be fully okay with it, and people at home will watch the Paralympic games, and able bodied people will be inspired by it - but as a disabled man, he inspires me."
Brooker added that Zanardi's performance and attitude "epitomises" the Paralympics and revealed the impact it had had on his own life.
"I've overcome a lot of issues with my disability over the years and as I get into later life i've got new ones to come - how I'll cope when I have a child, how I'll hold my child for the first time.
"These are things that I think and worry about - even though I portray on here that I'm confident.
"But to see someone like that talk the way he does means the world and it inspires me and makes me proud to be disabled, and that epitomises the Paralympic games for me."
The speech earned him rapturous applause from audience members on The Last Leg, which ended in an embrace with fellow panellist Josh Widdecombe.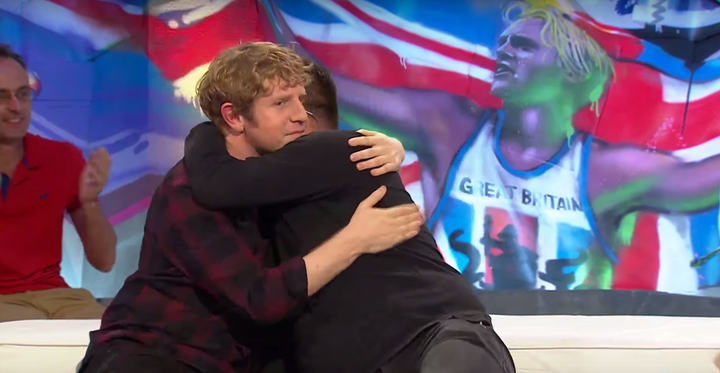 Brooker joked after that he had not wanted to cry for fear of getting makeup on his top.
He later thanked viewers on Twitter for their nice comments in light of his remarkably frank and emotional speech.
Brooker was widely praised for speaking out, with comedian Mark Oliver hailing it as "one of the best bits of TV of the year".
Zanardi returned to motor racing in 2003 and has attracted widespread praise for his determination to resume his athletics career following the crash at the EuroSpeedway Lausitz on 15 September 2001.
NOW READ:
Related