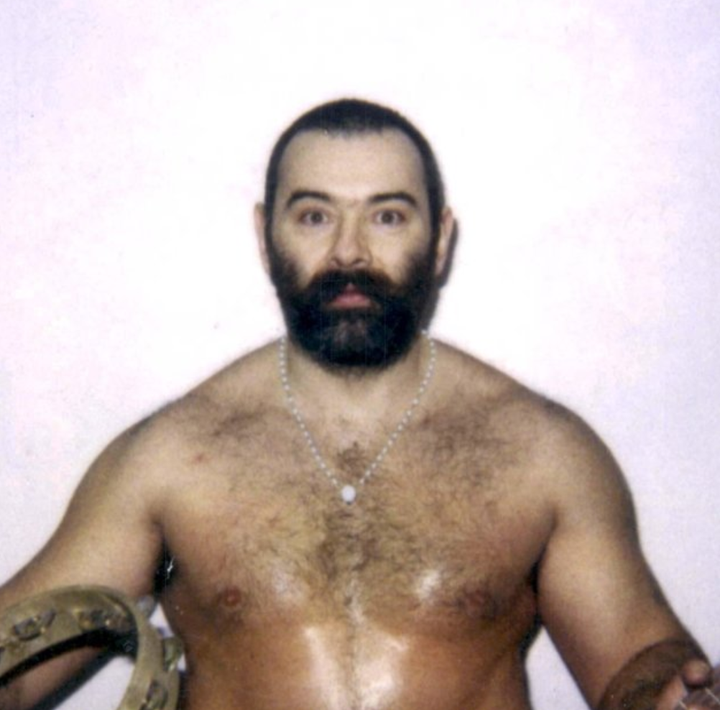 The UK's most notorious prisoner, Charles Bronson, today asked a judge to deal with his case swiftly as it was almost dinner time and "it's fish and chips today" before complimenting him on his "lovely" wig.
The 65-year-old was appearing at Leeds Crown Court over an alleged assault on a deputy prison governor at Wakefield Prison, but did not enter a plea.
Bronson, who changed his name in 2014 to Charles Salvador, began the hearing by complaining that he was not able to appear in person over the allegation that he caused grievous bodily harm to Mark Doherty on January 25.
He appeared via video link from HMP Frankland, Durham – no reason for which was given in court. Bronson said it made him feel like he had a "part in Star Trek".
When told to enter a plea, he asked to address Judge Guy Kearl QC directly.
Bronson continued: "I should be in your courtroom today, as a man, respectful, honourable and facing what I'm facing.
"But talking to you by a TV screen I feel like I've got a part in Star Trek. I don't like it. It's not me. It's not justice."
Dressed in a pale blue T-shirt and grey tracksuit bottoms and wearing glasses, Bronson said: "I still believe British justice is the best on the planet and that's coming from a man who's been in prison all his life."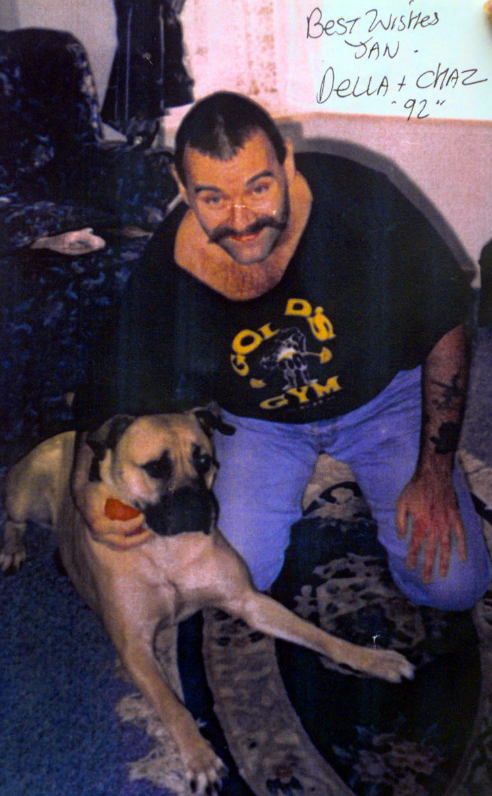 He continued: "People like yourself, I think you're doing this country a dishonour.
"You should have had me in that court room today so I could travel – look out of the prison van at the all the countryside, the animals, the people and buildings.
"You've denied me that today and you should be ashamed of yourself."
Bronson then detailed to the court what he had missed out on while being incarcerated for four-and-a-half decades. "I've never used a computer. The last time I had a mobile phone it was as big as a house brick," he said.
"I'm not used to all this technology. I don't like it. It makes me feel uncomfortable. I'm an old fashioned prisoner."
When asked his name in court, Bronson said: "Charles Arthur Salvador, Born Again Artist." When asked to repeat it, he repeated the same answer.
When questioned about his nationality by the court clerk, Bronson said: "I'm English" and shook his fist.
After discussion between lawyers and the judge during the 10-minute hearing, Bronson looked at his watch and said: "Come on – it's nearly dinner time. It's fish and chips today."
Judge Kearl told him he would be remanded in custody and would go on trial in Leeds on November 12.
Bronson was accompanied by three uniformed prison officers, and replied to the judge: "Thank you, your honour.
"That's a lovely wig you've got on there. Do they do them in black?"
Bronson was first jailed in 1974 for armed robbery, and he was initially sentenced to seven years in prison. Forty-four years later he remains incarcerated.