A hairdresser who weighed 26 stone at the age of 18 credits 'Geordie Shore' star Charlotte Crosby with his 13 stone weight loss.
Jamie Hill lost weight after cutting out his daily treat of two family-sized chocolate bars and one litre bottle of fizzy pop and now weighs 13st 8lbs.
Amazingly, cutting out the sugary treats also saved him over £500 – money which he has spent on a new wardrobe.
But, he said his weight loss is mainly thanks to reality TV star Charlotte.
"She was my inspiration," he explained. "I would do her DVD workout three times a week."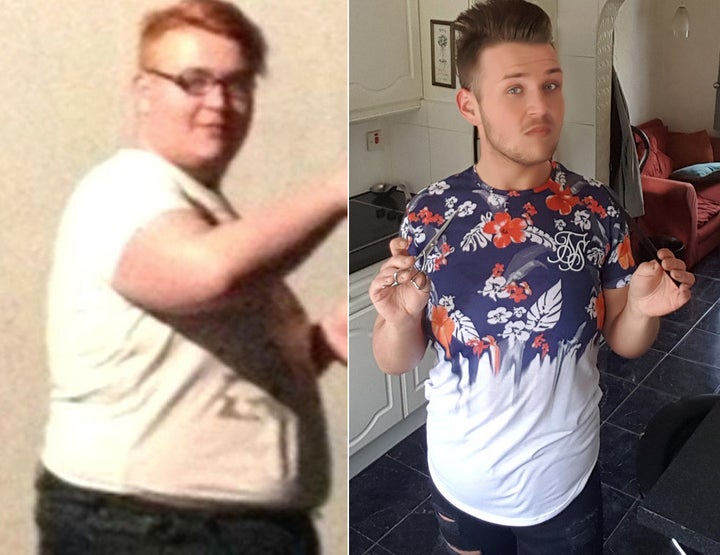 Hill, 24, of Walsall, West Midlands, said he had been a big child, but became desperate to slim down after training as a trendy hairdresser.
"Weight wasn't really something I thought about as a child," he said.
"It was not until I grew older and started my hairdressing job at 21 that I started to think about wanting to lose weight.
"Initially, I felt quite sweaty around clients and if I was running about I would sweat more and get tired easily. It made me feel self conscious and horrible.
"Clients comment on how much weight I've lost now. They can't get over it."
Hill, who weighed 26st at 18, said he ate junk food as a child as a result of "boredom and laziness".
"But I was not educated about food either," he said. "I was blind to what I was eating.
"I was eating for the sake of it. It felt good because I wasn't really thinking about it, but afterwards I'd get hungry again."
His diet included kebabs, McDonald's, cakes, crisps, one litre of fizzy pop every day, as well as two family-sized bars of chocolate daily.
At college he would grab a sandwich, crisps, a litre of chocolate milkshake and a family bar of chocolate.
He said: "At 18 years old I weighed 26 stone. I remember looking in the mirror and not liking what stared back.
"When I started college, one of my lecturers told me I needed to start wearing deodorant - but I already was. It was degrading and knocked my confidence.
"I used to shop at Jacamo which does larger men's sizes. I could only fit into a 54 inch waist or a size XXXL."
In October 2014, Hill decided he needed to lose weight.
Story continues below slideshow...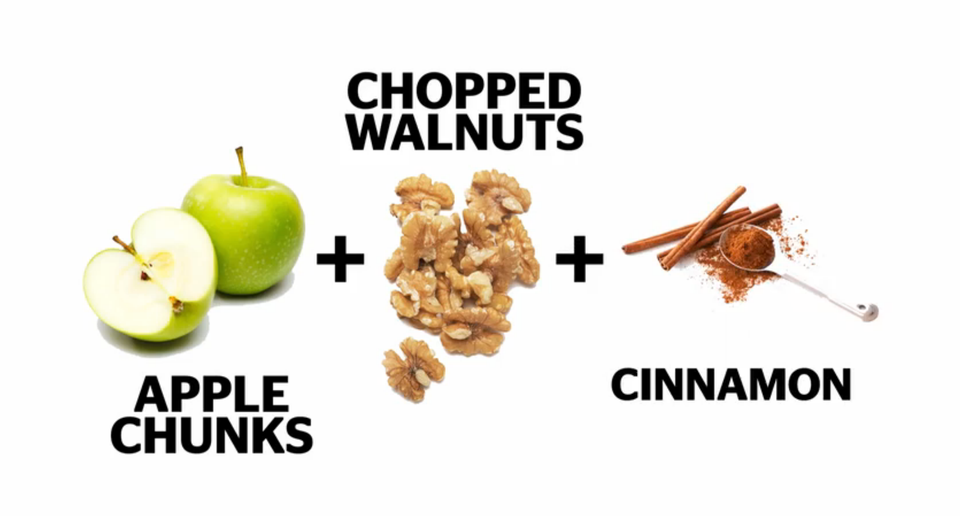 12 Foods For Weight Loss
He said his mindset just changed because he'd started a hairdressing course the month before.
He changed his food choices and started eating lots of salad. Then in May 2015 he started going to the gym occasionally.
"It was hard at first but once you get into it it's alright," he said.
"I still go now when I have time."
But ultimately, it was when Jamie discovered 'Celebrity Big Brother' star Charlotte's fitness DVDs that he really started to get into shape.
"I followed her on 'Geordie Shore' and seeing her image change to what she looks like now was inspiring.
"Her routine is hard at the start but gets easier once you remember it.
"There's a bit of cardio, running on the spot, star jumps, sit ups and squats.
"I do it in my living room. "
Over the next few months his weight dropped and by April 2016 he weighed 13st 8lbs.
Hill now eats salad, tuna, sweetcorn, chicken, sweet potatoes, and drinks plenty of water.
However, he still allows himself the odd McDonald's.
"My motivation changed. There was no reason to lose weight when I was younger, but I'm really passionate about hairdressing and the image is a big part of the job," he said.
Speaking about his new look, he continued: "It's my face that has probably changed the most and I definitely feel more confident.
"I can do more at work, be more active, and don't get as tired or sweat as much.
"Now, it's more about maintaining and controlling my weight rather than losing more."
Hill has also said he has saved money by adopting a healthy diet.
Whereas he used to spend £10 a day on food at college, he now spends £5 a day. He has spent the extra money on clothes.
This ties in with recent research from Voucherbox.co.uk highlighting it is possible to save approximately £7,000 a year by ditching an unhealthy lifestyle and following the healthy food choices of a professional athlete.