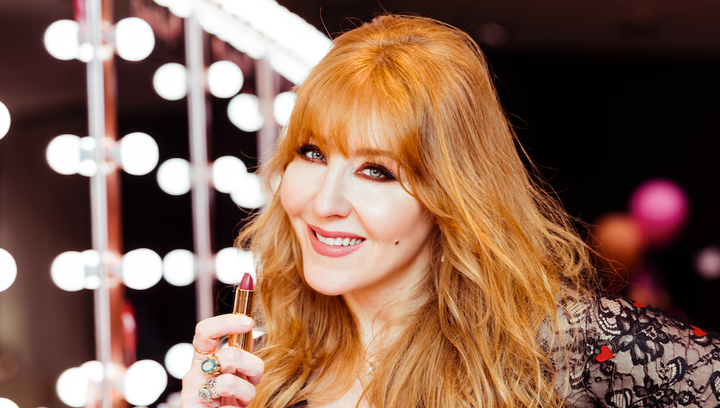 So iconic she barely needs an introduction, Charlotte Tilbury is a world-renowned makeup artist with 20 years of experience under her belt.
As the founder of her eponymous makeup brand, a mother-of-two, and a woman who's worked with some of the most recognisable supermodels in the world, she's probably been on your radar in one way or another.
Here, she shares her five must-have items with us – and no, it's not all makeup.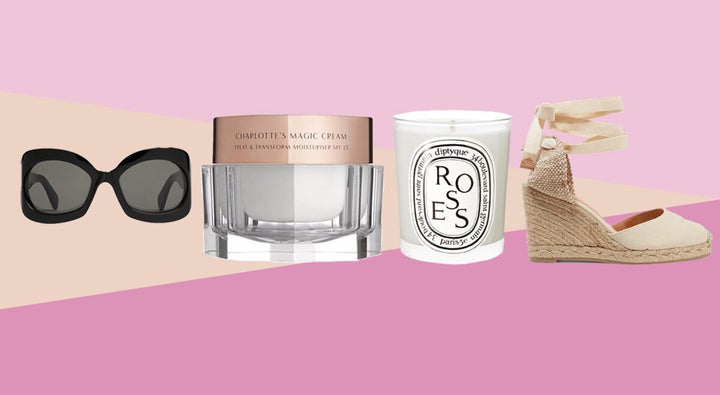 A Pair Of Heels
No matter what she's doing – be it relaxing on a day off, or on her feet all day at work – Tilbury tells HuffPost UK she's never without a pair of heels.
"In the summer months you'll always find me wearing a gorgeous pair of espadrilles – from Gucci to Castañer – I love them!" she says.
Sunglasses
Another everyday essential for the makeup artist in the warmer months is a pair of sunnies – but she doesn't just have one pair, she's an avid collector.
"From cat eyes to aviators, sparkles to different coloured lenses I have so many," she tell us. "I've just bought a fabulous new pair from Celine too that I'm obsessed with!"
Magic Cream
It's perhaps the most loved product from her range – and even Tilbury herself can't live without it. The Charlotte Tilbury Magic Cream boasts a multitude of benefits for hydrating the skin, thanks to its camelia oil, hyaluronic acid and vitamin C rich formula.
"It's like an instantly hydrating long drink for the complexion," she says, adding that it's the "key to creating the perfect, flawless-looking, goddess canvas before makeup!"
Fragrance Candles
When she isn't busy at work, Tilbury loves to relax at home by lighting scented candles. "I'm obsessed with fragrance and have Diptyque candles in nearly every room in my house," she says. "My favourites are Red Roses, Baies and Figuier."
Music And Dancing
Some things you just can't put a price on. Tilbury says music and dancing are two things in her life she can't live without, revealing that Candi Station's 'You've Got The Love' is her all-time favourite.
It brings her back to the launch of her fragrance in 2016, where Candi Station performed live. "Kate [Moss] and I danced together, it was such a special moment", she adds.
We all work hard to earn our money – so it shouldn't feel like hard work to spend it well. At HuffPost Finds we'll help you find the best stuff that deserves your cash, from the ultimate lipstick to a durable iron to replace the one that broke (RIP). All our choices are completely independent but we may earn a small commission if you click a link and make a purchase.