In a UK-first, Costa has rolled out a bold initiative to tackle loneliness in 300 stores nationwide.
The popular 'Chatty Café scheme', which encourages strangers to sit together and have a chat, was thought up by Alexandra Hoskyn, from Manchester, following a visit to a supermarket café with her four-month-old son.
"He wasn't great company and I was feeling fed up," she recalled. "I looked around the café and saw an elderly lady who looked just as down as me, and a young guy with severe additional needs with his support worker.
"I started to think about the positive impact we could all have on each other if we could all have a chat."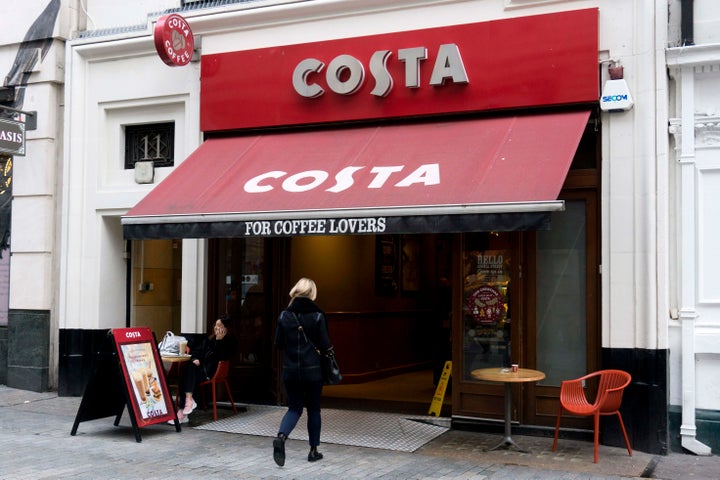 Following a successful trial in 25 stores up and down the country, Costa has introduced 'Chatter and Natter' tables to 300 stores nationwide - becoming the first and only chain in the UK to adopt the scheme on a national scale.
The premise is wonderfully simple, on each of the specially designated tables will be a discrete sign that lets other people know you're happy to have some company.
Costa's poll of over 2,500 UK adults found nearly half of us admitted to chatting with others on average less than six times a day. A further 4% said they don't have any face-to-face conversations at all. Yet despite conversation dwindling across the country, the overwhelming majority (75%) said they would like to have more human interaction.
Victoria Moorhouse, head of sustainability at Costa Coffee, said: "Our coffee shops have always played an important role within communities; acting as a hub for people to meet, spend time together and most importantly, talk.
"With loneliness and social isolation on the rise, feeling part of a community is more important than ever. And that's exactly what the Chatty Café scheme is all about – we understand the importance of conversation and we want to help make it as simple as possible for our customers to open up, have a friendly chat and bring local people together within our stores."
Commenting on the scheme, Age UK's charity director, Caroline Abrahams, told HuffPost UK: "Sometimes just having the opportunity for a friendly chat can make all the difference to people who are feeling lonely, so schemes like this that help make that happen are welcome."
"The inspiration behind the cards was my observation of people sat alone at tables in various local establishments," she said at the time.
"People sat one per table, reading papers, sipping drinks - alone. I just wondered how we could encourage them to share tables and start a conversation."