Footballer Ched Evans told a jury on Monday how a teenage waitress "took the lead" for sex on the night he allegedly raped her.
The former Wales and Manchester City player denies forcing her into sex in a hotel room - and told instead how she consented to intercourse with him and his male friend.
Evans, 27, told the jury: "She was making noises like that she was enjoying herself. She was making sex noises.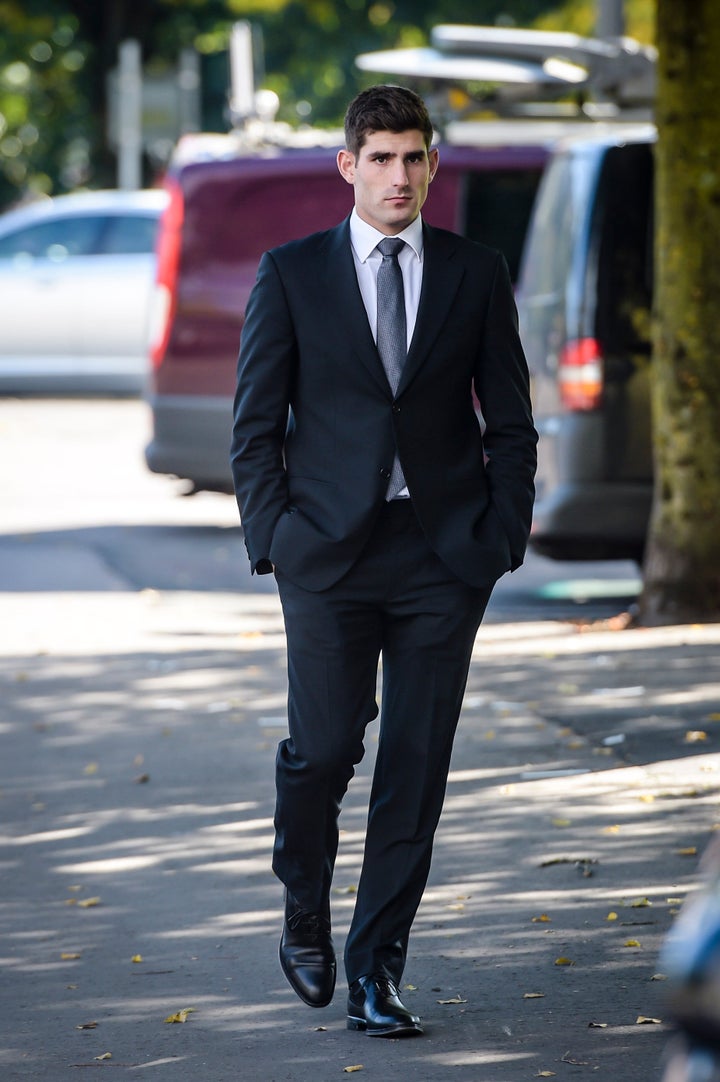 "I stopped performing oral sex on her and we started having sex. It was a natural progression from oral sex - it just happened.
"She was on her back and I was having sex over her."
When asked by his barrister Judith Khan QC what happened next, Evans replied: "She turned herself over and got on all fours. She took the lead all by herself."
Asked whether his alleged victim consented to sex, Evans said: "Yes."
When asked how he knew, the footballer answered: "From how she was acting and what she said to me.
"She seemed like she was having sex and enjoying herself."
When Ms Khan asked: "Did she appear to be too drunk to consent?" Evans replied: "No."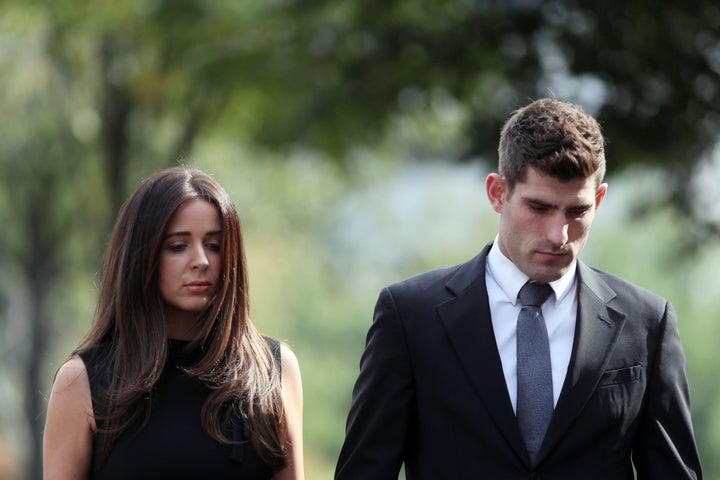 Continuing, Ms Khan asked: "Did she appear to know what was going on around her?"
When asked: "Did you rape her?" he replied: "No."
He also claimed the girl instructed him to "fuck me harder."
Cardiff Crown Court has heard how the 19-year-old girl was taken to the Premier Inn hotel in Rhuddlan, North Wales, by Evans's friend Clayton McDonald.
Former Port Vale player McDonald met her in a kebab shop - then rang Evans from a taxi to say: "I've got a girl."
The court heard Evans and McDonald both had sex with the girl. She has told the court she had no memory after believing her drink was spiked on a night out in May 2011.
The prosecution have said there was no suggestion that either Evans or McDonald spiked the woman's drink - if that was indeed what had happened.
The court heard she was too drunk to give consent for sex.
Evans said he stopped having sex with the girl when McDonald left - then he also left through a fire escape, leaving her alone.
Asked why he left, Evans said: "When Clay left the room I stopped having sex. The situation I was in, it became real that I was cheating on my girlfriend."
Asked if he had considered his girlfriend and now the mother of his son Natasha Massey beforehand, Evans said: "No I was caught up in the moment."
Miss Massey was not at Cardiff Crown Court on day five of his trial.
Evans claimed he used the fire door because he wanted to walk directly to the road outside.
Ms Khan asked: "If the suggestion was made to you that you were somehow trying to sneak out, what would you say to that?"
He replied: "I didn't sneak out."
Prosecutor Simon Medland QC told Evans: "You were having unprotected sex with her, together with another male in a hotel room, with other people looking on and you never even knew her name?"
Evans said: "Looking back my behaviour was not the best and on reflection I shouldn't have behaved that way."
Cardiff Crown Court was shown CCTV footage of the alleged victim falling over in a kebab shop before the alleged rape at a hotel room.
Mr Medland said: "During the course of this trial you have seen CCTV footage of her in the Godfather kebab house and on the side of the road. Bearing this in mind do you maintain the description that she was not very drunk and in control?"
Evans replied: "From what I have seen on CCTV to what I have seen in the bedroom was very different."
Mr Medland said: "If you think about it, it couldn't have been very different, could it?"
He added: "I'd say she was about the same as me. I was drunk but in control."
Evans said he had previously had a threesome with best friend McDonald about two years earlier.
He said: "We just went to a girl's house and we were playing strip poker and things just escalated.
"We basically had a threesome. It was all consensual and no one had been drinking."
Evans had previously been convicted of rape but the conviction was later quashed.
The father-of-one told police that women "throw themselves at him" and that it is "part and parcel of being a footballer."
Evans, now playing for Chesterfield, denies rape.