A hotel chef has been sacked after he was caught boasting about secretly serving animal products to vegans.
Alex Lambert, head chef at the Littleover Lodge Hotel in Derby, became embroiled in an online row with an animal rights activist when he made the claim.
Addressing Abby Koopman on Instagram in a series of messages which have since been deleted, Lambert said: "Well you should find a better way to spend your time, my personal favourite is feeding vegans animal products and them not knowing."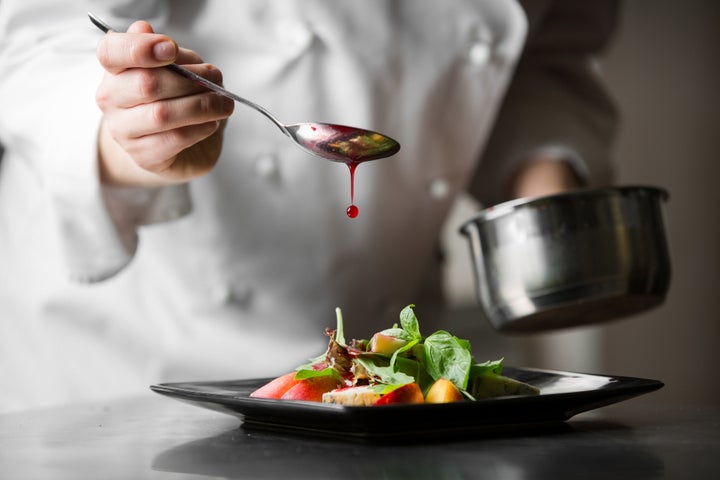 Koopman replied: "Hope you get caught one day, would love to see that."
Lambert's claims saw the hotel inundated with complaints, one-star reviews and even threats to boycott it, prompting management to launch an immediate investigation.
On Wednesday general manager Nicholas Crooks wrote on its Facebook page that Lambert had been suspended and was attending disciplinary action.
He added: "All other chefs have been interviewed this morning and assure the management that this has never taken place at this hotel."
A day later a new posting read: "We have investigated all accusations against Mr Lambert and found no evidence suggesting that any of these practices have taken place within this hotel.
"However, due to the comments made by Mr Lambert regarding specific dietary requirements the company has decided to terminate his employment which has been done forthwith."
For his part, Lambert, who has deleted all of his social media accounts, has insisted his comments were untrue. He told the MailOnline: "I lost my temper… and said something completely stupid with the sole intention of pissing her off. That is basically all it was.
"For the record I have no issue with vegans."
The hotel meanwhile has seen much praise after the incident, which many leaving online compliments on how quickly it dealt with the matter and posting positive reviews.
It has also promised to add more vegan dishes to the menu.
Popular in the Community