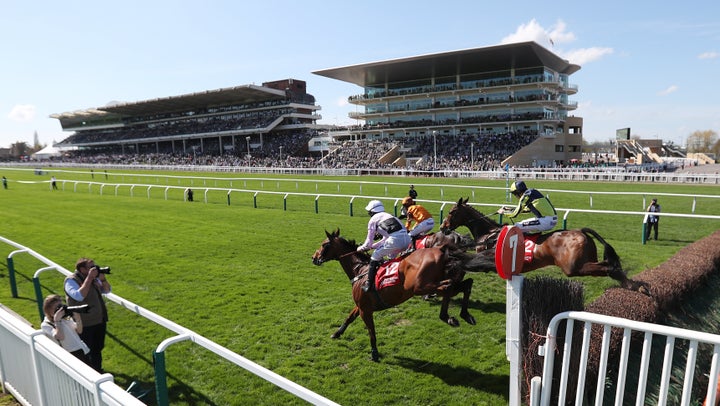 The hottest day of the year has forced races at Cheltenham to be abandoned as a horse collapsed and died during the hot weather.
Animal rights activists have hit out at organisers after Dame Rose, a five-year-old mare, died following a two-and-a-half mile hurdle race on Thursday in which she finished fourth.
Today is the hottest day in April since 1949, with the mercury hitting 28.8C in Northolt - just 0.6C shy of the hottest April day ever.
But the British Horseracing Authority (BHA), the regulatory authority for horseracing, said that Dame Rose's cause of death has not been confirmed.
"It is not possible at this stage to determine if it is related to heat stress or any other factor," the BHA said in a statement. A post mortem will be held.
The fourth race of the day, which was the three-and-a-quarter-mile JRL Group Mares Handicap Chase, scheduled at 3.50pm, was abandoned.
Shorter races went ahead as scheduled.
A report by Cheltenham stewards said an inquiry was held after concerns were raised "about the effect of the extreme heat on horses in today's races".
The report continued: "The stewards decided in the interest of horse welfare to abandon race 4, a three mile two furlong chase, as it potentially posed an unacceptable risk to horses over this extreme distance in the prevailing heat, especially as horses appear not to have acclimatised to the exceptionally warm weather following a prolonged cold spell.
"The stewards decided to monitor the situation with regard to the following races."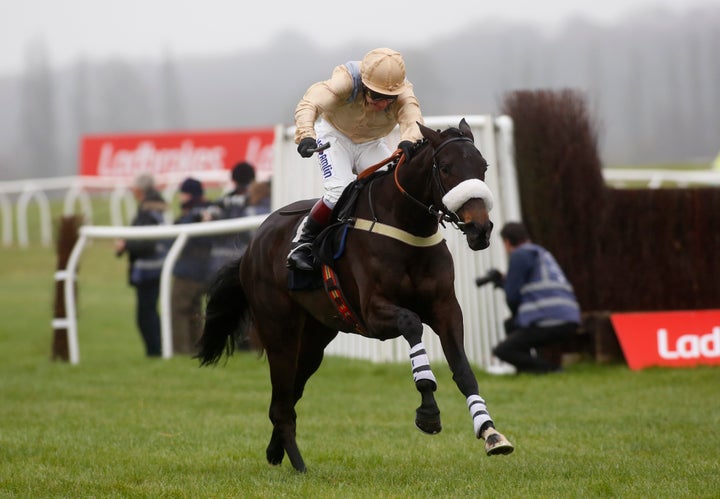 Dene Stansall, Animal Aid's horse racing consultant, said: "Yet again we see horses being forced to race in conditions that are totally unsuitable for their welfare.
"Heat exhaustion is a major issue with equines and their needs should have been properly considered before racing ever took place today.
"Weather forecasting is very accurate and Cheltenham should have not proceeded with the meeting knowing full well that it would be the hottest day since last summer.
"In addition, with no wind to cool horses, it was a disaster waiting to happen. We believe that the young Dame Rose paid the ultimate price with her life."
Robin Mounsey, head of media at BHA, speaking on behalf of Cheltenham, said: "The safety and health or our participants is the number one priority for everyone involved in the sport.
"In unseasonal weather such as this, races run over longer distances may carry an increased risk of horses becoming too hot, especially when the heat has come on so quickly and horses haven't had a chance to acclimatise.
"Hot weather provisions have been put in place across the country, such as extra water and tired horses not returning to the parade ring after races but the decision was made to cancel this one race as an extra precaution."