The first of the Chibok girls kidnapped by Boko Haram has been found pregnant in Nigeria's Sambisa Forest, according to a relative.
The kidnapping gained worldwide attention and was condemned by many high-profile people, including Michelle Obama and Emma Watson.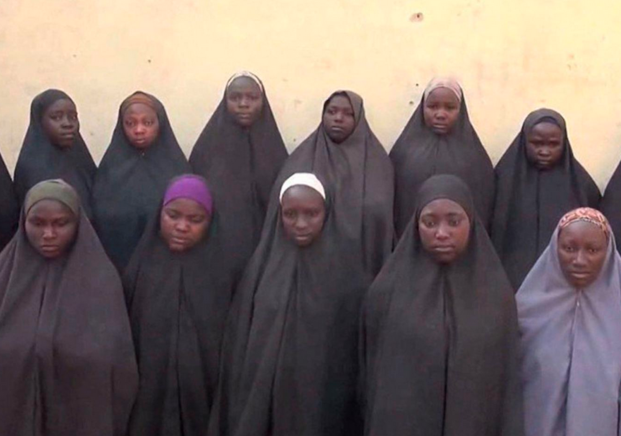 Amina Ali Nkek was found by vigilante group Civilian Joint Task Force (JTF ) on Tuesday in the Sambisa Forest, close to the border with Cameroon, the BBC reports.
She is believed to have come from the town of Mbalala.
He said that his niece, who was 17 when she was abducted, was taken to Chibok on Tuesday night to be reunited with her mother.
An image of a girl believed to be Amina appeared on social media alongside her Boko Haram "husband".
It was also claimed that she had a baby, although it is not known if the child was found as well.
Her father died while she was held hostage for more than two years, AP reports,
The 276 girls were kidnapped as they were revising for their exams at school on the night of 14 April.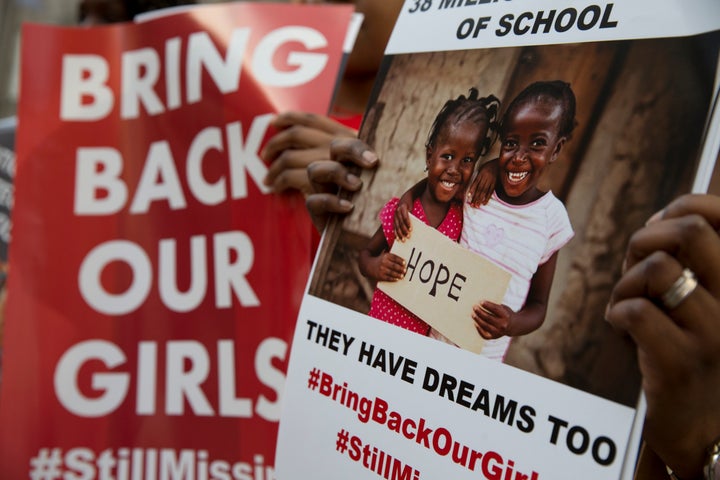 A total of 57 of the schoolgirls managed to escape over the next few months.
It has been speculated that the girls have been forced into being cooks, sex slaves and fighters, or even drugged and used as suicide bombers.
Protesters have held a number of demonstrations in Nigeria calling on the government to do more to find the missing girls.
The 'Bring Back Our Girls' campaign was supported by celebrities and politicians around the world, yet the large majority of pupils who were taken remain missing.
Before You Go
Chibok girls