Some of the country's most senior lawyers sitting on the Child Sex Abuse inquiry have laid bare the extent of the breakdown in relations between its panelists and former Chairwoman in the run up to her resignation.
Professor Alexis Jay, who took over from Dame Lowell Goddard to lead the inquiry in August, revealed a "facilitator" had to be called in to mediate discussions and improve relations.
She admitted that had her predecessor not stepped down, it would have been "difficult" for the inquiry to deliver the best result possible for victims.
Goddard was also accused of keeping panel members "at a distance", leading to an official complaint to the Home Office about her style of leadership.
At a committee meeting of MPs on Tuesday, Professor Jay and two of the inquiry's panellists, Drusilla Sharpling and Ivor Frank, gave a damning account of their former chair's management of the sensitive inquiry.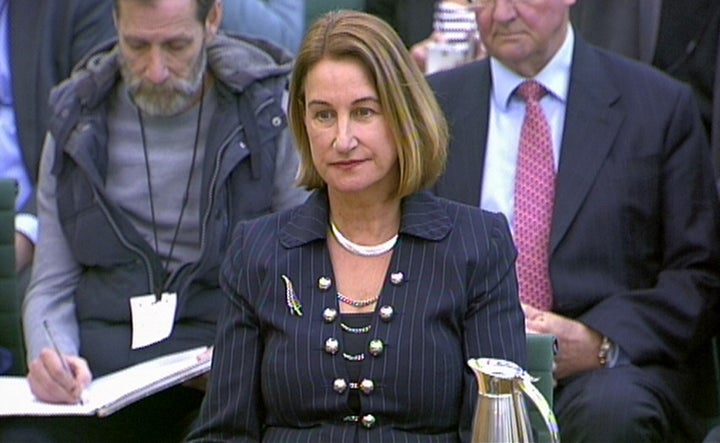 Frank said there were times Goddard did not find working with a group "a comfortable situation" and claimed the office was calmer when the New Zealand-born QC was abroad.
Asked whether she was a "nightmare to work with" by Home Affairs Select Committee interim Chair Tim Loughton, Frank said: "I would not use that language. I would prefer to say that there were challenges."
His co-panelist Sharpling also contradicted an official line from the Home Office, saying she raised concerns about Goddard at the end of April - when Theresa May was still Home Secretary.
"At the end of April, I think the 26th, with the panel's knowledge, I reported my concerns about the leadership of the inquiry to the then Director-General of the Home Office, Mary Calam," she said.
That claim runs in direct contrast to the government, which has said it was only made aware of rumblings about misconduct and unprofessionalism by the panel against Goddard in July.
The role of Chair of the Independent Inquiry into Child Sexual Abuse has been dogged with controversy, after the resignation of successive lawyers who held the position.
When Goddard resigned in August, she said the inquiry had been beset by a "legacy of failure".
It was set up in Theresa May in July 2014 and has seen four women Chair it. Baroness Butler-Sloss and Fiona Woolf both stood down in its first year over concerns about their impartiality.
Goddard took over in February 2015 but stood down a year and a half later citing her career and family life, 24 hours after criticism for taking three months holiday since being appointed.