Children as young as nine have been branded "terrorists" by their classmates following recent attacks on the UK, Childline has revealed.
The advice service has seen a spike in children reporting racial and faith-based bullying in the past few months, with counselling sessions about these issues almost doubling in the wake of the Westminster attack in March.
The charity received 128 requests for counselling in April following the terror incident near Parliament, up from 71 the previous month.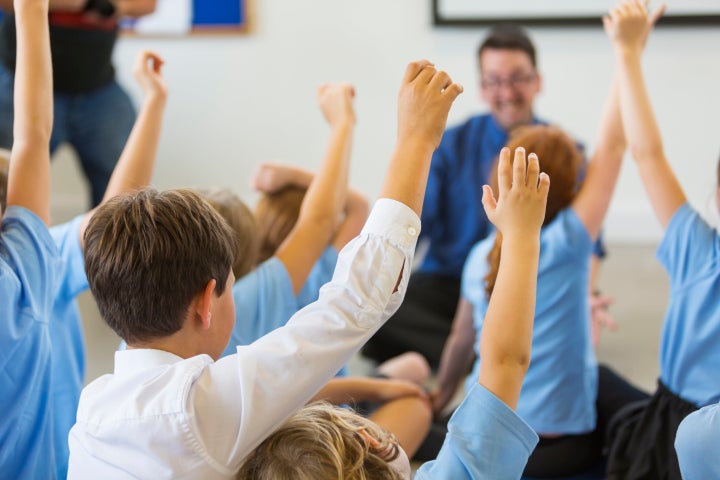 There were also almost 300 sessions with children concerned about terrorism in the two weeks after the Manchester Arena attack.
"The boys in my class are always calling me a 'terrorist' but my teachers do nothing about it," one 15-year-old girl told Childline.
"I've started to cut myself to numb the pain."
Other students described being bullied for being a Muslim.
A spokesperson for the NSPCC said the trend was "extremely worrying".
"Children may not realise just what an impact these hurtful words and actions can have, but bullying can lead to mental health problems and even self-harm," they said.
"It's vital that an adult intervenes if they see a child being picked on and nip this behaviour in the bud."
Over the past three years, Childline counsellors have run more than 2,500 counselling sessions about terrorism, with under 19s from a range of religious and ethnic backgrounds getting in touch.
The charity also reported spikes in the wake of the Paris and Brussels disasters in 2015 and 2016.
Childline is a free, confidential advice service for under 19s in the UK. To talk to a counsellor, call 0800 1111 or visit childline.org.uk.