Chris Evans has admitted that having twins made him realise what it really means to be a parent.
The Virgin Radio Breakfast Show DJ, 53, who was discussing fatherhood with The Hunger Games actor Sam Claflin, said he now takes a more "hands on" approach to parenting. No surprises there, then – because he has to.
Evans has received a shock to the system now he's stepping in to do some of – what he describes as – "the natural things".
"The thing with having twins is that I am closer to both twins now than I was with both Eli and Noah at the same age," he said. "Because there was [only] one of them and mum does most of the natural things. But with twins you get to have the other, you get to have one all the time – you are a full-time parent and it changes your relationship."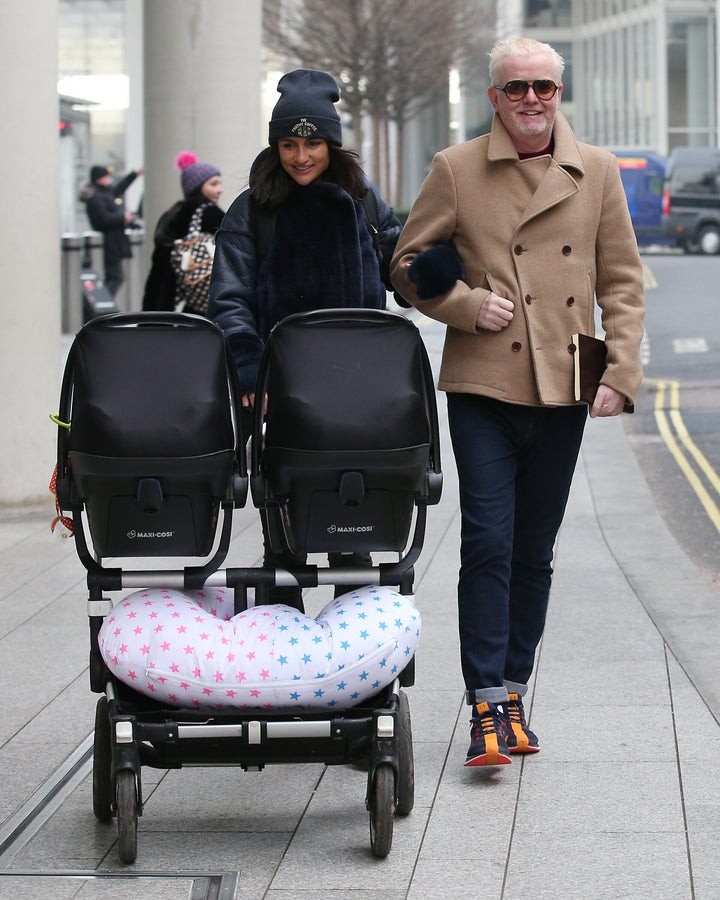 In saying he feels "closer" to seven-month-old twins Boo and Walt than he did to his older children at the same age, we're left wondering if – what he really means – is that he now realises how much hard work it is to raise tiny humans.
Raising one new baby is hard enough, let alone two at the same time. Especially when you factor in that Evans and his wife, pro-golfer Natasha Shishmanian, 38, are also parents to Noah, nine, and Eli, six. The broadcaster also has a 33-year-old daughter, Jade, from his previous relationship with Alison Ward.
Evans isn't the first celebrity dad to admit shirking some of the parental responsibility. In January, Russell Brand revealed he had never spent 24 hours in sole charge of his children – Mabel, two, and Peggy, nine months.
The comedian said he leaves the majority of the responsibility to his wife, Laura Gallacher – and was accused of being "sexist" for adding that he's "not so good" at changing nappies.
In the interview with The Times, Brand said: "Laura's able to sustain and maintain domesticity in a way that's astonishing. Me, I am dedicated to it, devoted to it, but I am still surprised when it's like, 'Oh my God, this is f****** really hard and it's so exhausting.'"