Chris Evans has revealed that his newborn twins – previously nicknamed Ping and Pong – have been called Walt and Boo.
The dad, 52, who announced on Thursday that his wife Natasha Shishmanian had given birth, went back to his radio presenting day job today and discussed life as a dad of twins.
"I didn't really get the twin thing but already it's showing itself," he said on his Radio 2 Breakfast show. "Already, if one of sort of begins crying, you place the other one next to them and they stop crying."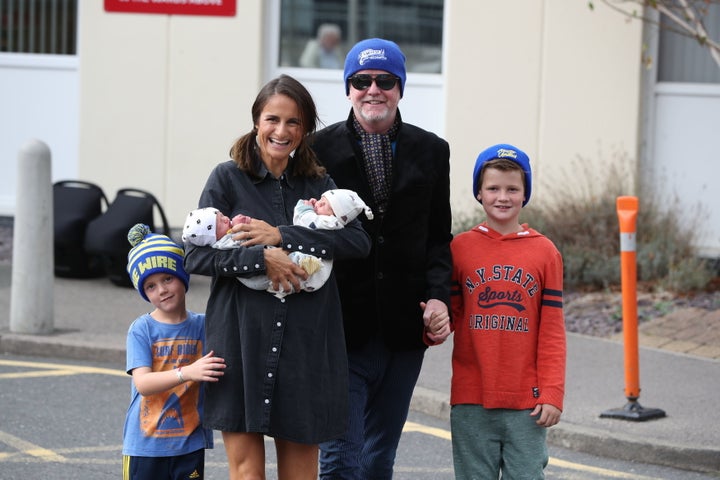 Evans sweetly referred to his wife as a "super mummy" and called her "magnificent" through the birth.
He explained that he and Natasha brought the twins home from Frimley Park Hospital in Surrey yesterday, where they had the help of their whole family to look after them before everyone went out to "wet the babies' heads".
"We did go out to celebrate last night and we took the newborns with us," said Evans, who also revealed he crashed out on the sofa before getting up for work.
The couple have two older sons: Noah, nine, and Eli, six. Evans is also dad to 32-year-old Jade from a former relationship. "International rescue this morning in the form of my daughter Jade is at home," Evans told listeners on the radio show. "She's there. She's with Teddy, our grandson. She's getting Noah and Eli off to school so it's a real family affair."
Later in the show, Natasha came on air via a phone call, while multi-tasking with four children in her bed. "We had a wonderful celebration [last night] and we were definitely outnumbered doing zone marking with children," she said.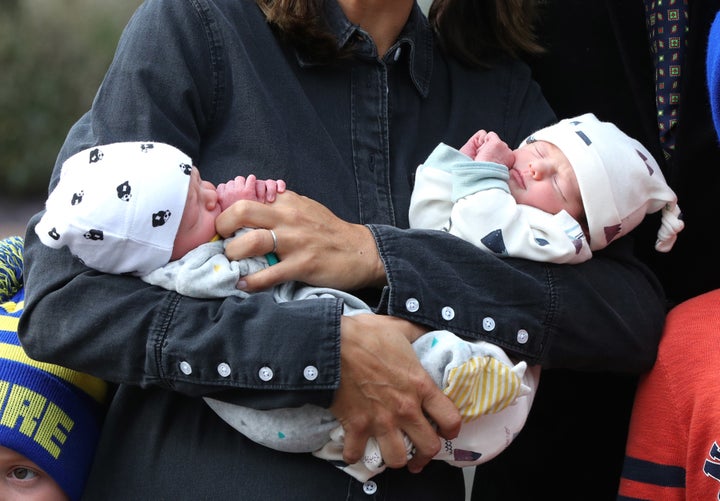 In the statement announcing the twins' birth yesterday, Evans said: "Ping and Pong arrived safe and well last night. Ping popped her head out at 22.10, Pong popped his head out 12 minutes later at 22 minutes past 10.
"Both healthy, both strong, happy and blessed, as was Mum throughout. Infinite thanks to the amazing team at Frimley Park Hospital, amazing people, amazing professionals, helping dreams come true. Thank you."
The couple announced they were expecting twins in April 2018 and were very open about the fact Shishmanian had been through IVF to fall pregnant. Speaking on his radio show at the time, Evans said: "Mrs Evans is [pregnant], she is. Double trouble, twin turbo. We have known for a while, obviously."
Evans is stepping down from his Radio 2 breakfast show duties in December after 13 years at the helm, with Zoe Ball and Sara Cox among the possible contenders to replace him.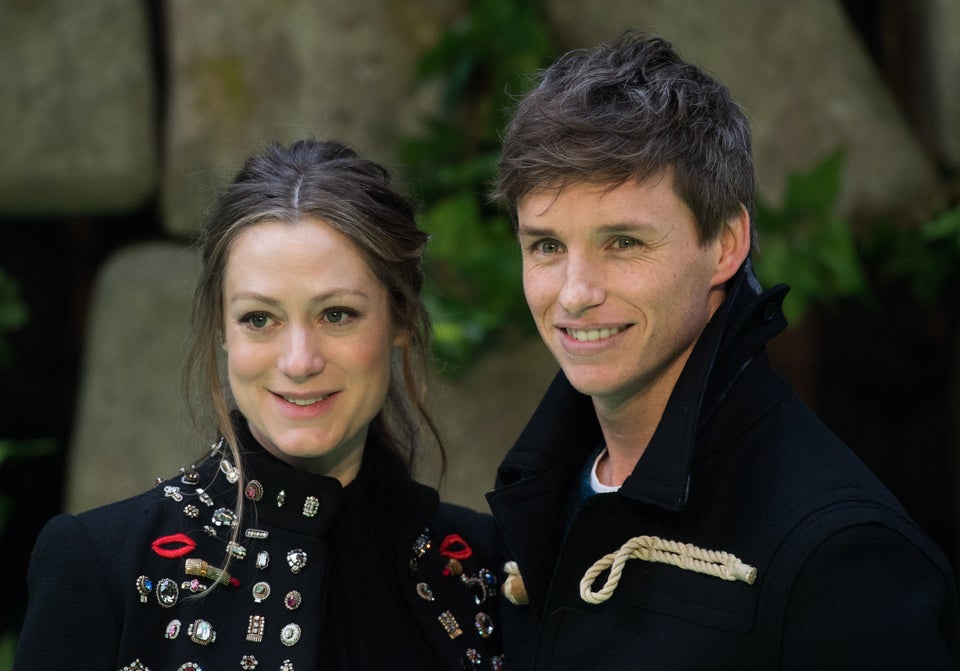 Celebrity Babies Born In 2018