Russell Brand has been criticised for his "sexist" views on parenting after admitting he has never looked after his kids for a full day on his own – and doesn't change their nappies either.
The 43-year-old, who is dad to two-year-old Mabel and six-month-old Peggy with his wife Laura Gallacher, said he's "not so good" on nappies and making sure his kids eat food.
In an interview with The Times, when asked if he had spent 24 hours looking after his children, he replied: "No. She wouldn't go away for 24 hours, Laura. She respects and cares for their safety too much.
"When I looked after Mabel on her own, she dropped two social classes in an hour. In no time at all we're in a coffee shop, she's just got a nappy on, she's covered in stuff because I'm not willing to fight any of the battles."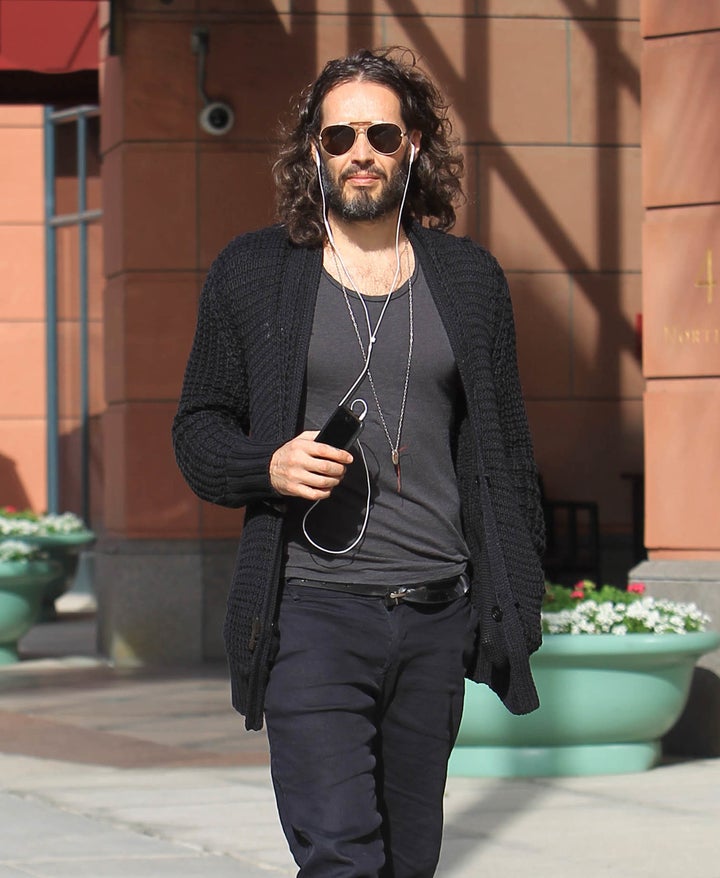 Brand went on to praise his wife's parenting, adding: "Laura's able to sustain and maintain domesticity in a way that's astonishing. Me, I am dedicated to it, devoted to it, but I am still surprised when it's like, 'Oh my God, this is f****** really hard and it's so exhausting.'"
He said Laura does most of the practical parenting – like remembering to pack the nappy bags and give the kids snacks. But, he added, he did drive his toddler to and from play school recently.
Brand's comments didn't go down so well on Twitter, after journalist Hadley Freeman tweeted two screenshots of the interview, attracting more than 10,000 likes and thousands of comments.
Many took to Twitter to air their own views, too, branding his attitude as "cobblers", "brocialism" and "a load of woo woo".