What do a squiffy angel, a squashed turkey, a reindeer with chicken feet and a drunken-looking snowman have in common?
Well, they're all proudly displayed in Newburgh, a small town in Fife in Scotland, as part of the annual celebration of Christmas lights designed by local primary school kids.
A tweet showing off the de-lightful display has racked up 143,000 'likes' and been retweeted more than 26,000 times.
There's even a Christmas Lights Appeal fund-raising page – perhaps unsurprisingly, it's already passed its goal.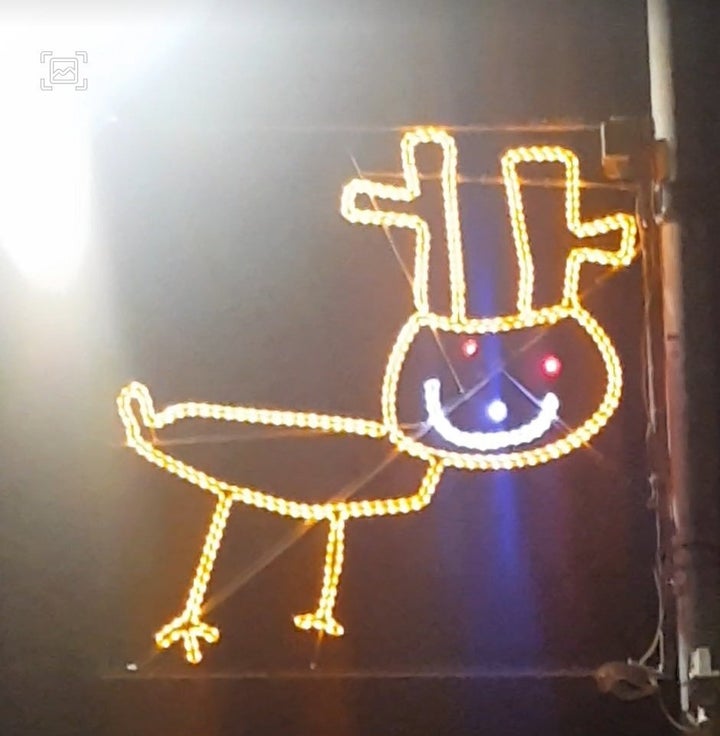 Poppy McKenzie Smith, who posted the original tweet, said she "can't believe the love for our mad and lovely lights".
She told HuffPost UK: "I live in Newburgh, a small town in Fife in Scotland. It's a tradition that has been going for as long as I can remember – I'm 27 now, and my family have always lived in Newburgh – so I'd say a good 15 years or so.
"I love the lights so much, it was always so exciting to come home for xmas and see what the new addition to the lights would be. I particularly love the very wonky ones such as the reindeer, they are just so innocent and adorable, they properly capture the happy excitement of Christmas from a child's point of view."
McKenzie Smith, who works in comms and is also a motoring journalist, said she was astonished at how popular the lights had been on Twitter. "It is a fairly dark time at the moment for many people, especially with uncertainty around Christmas plans for families, so these lights just bring a bit of childlike happiness to everyone," she said.
"It is a happy story free of politics or Covid, and reminds people of the little happinesses in life.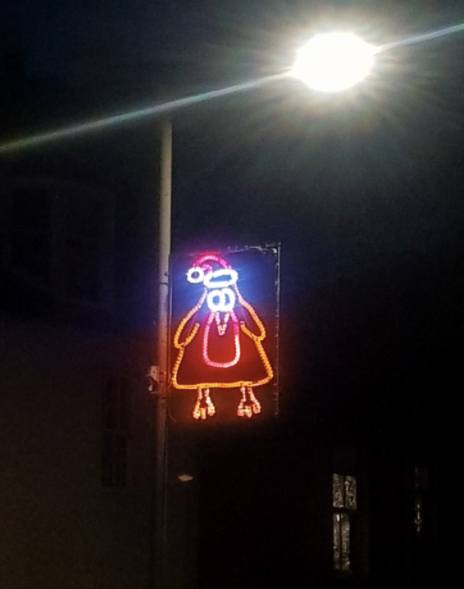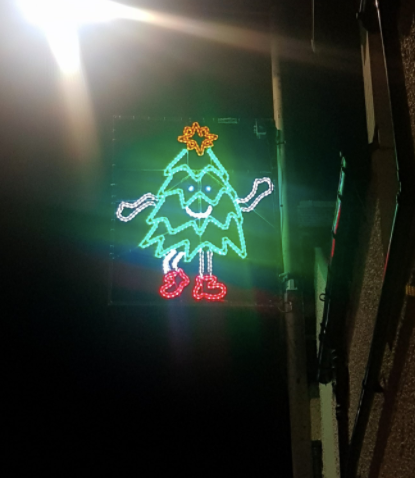 Her dad, Andrew McKenzie Smith, also got in touch with HuffPost UK.
"Poppy posted a picture on Twitter of our local lights and overnight it's gone bonkers," he said. "It genuinely feels like people are looking for a good news story!"