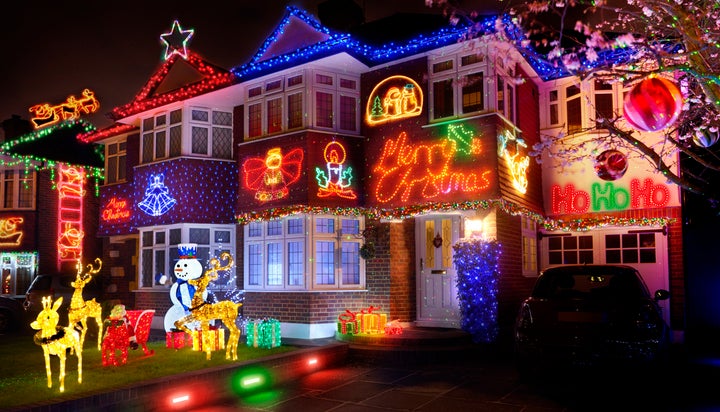 Christmas may feel as if it's cancelled, or just not the same. But there's one way many people have expressed themselves during this festive season: by outdoing their neighbours with the boldest, gaudiest lights.
As the new tier system took hold, Tate Britain's display of artist Chila Kumari Singh Burman's ambitious outdoor piece – Remembering A Brave New World –signified the birth of a new culture of being entertained by lights outdoors.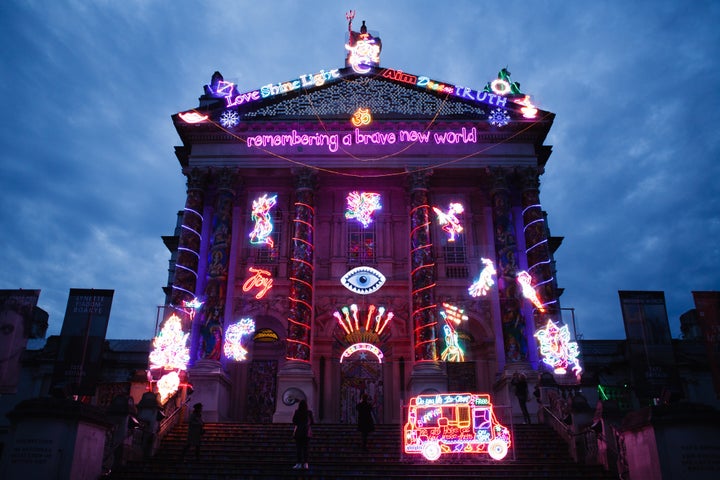 The installation of Kumari Singh Burman's artwork coincided with Diwali, the Festival of Light, and is inspired by her life in Britain, visiting the Blackpool lights and her family's ice cream van, as well as her Indian heritage. It features Hindu mythology, Bollywood imagery and colonial history.
But her artwork also serves a purpose all of us can identify with: it symbolises how it's been possible to safely entertain ourselves with loved ones outdoors this season without breaking the rules. Christmas lights walk, anyone?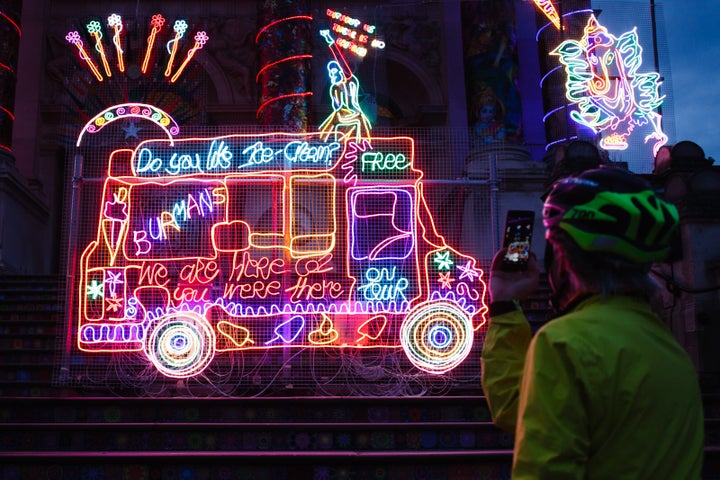 We may not all be able to get to the Tate Britain to sip a drink under the warming lights, but we can find our nearest festive display of lights and gawp at them in wonder.
So, in true Christmas spirit, we've scoured Instagram to find some of the cheeriest and over-the-top lights from up and down the country – as Brits have gone to extra measures to keep themselves, and passers-by, entertained.
Dancing under the starry lights
We love the big holly leaves that stand out at the front of this design
These public buildings have done a nice job
Team work makes the dream work! These two houses look like they buddied up together
This is a LOT, and (even better) it's all for charity
If you look really closely, there's a house somewhere behind all those lights
Minimalistic, well, compared to some of this lot...
Cartier went all out