More of the east and south-east of England will enter the toughest tier 4 lockdown on Boxing Day, Matt Hancock has announced.
The new areas that will be under the toughest restrictions are:
Sussex
Oxfordshire
Suffolk
Norfolk
Cambridgeshire
Those parts of Essex not yet in tier 4
Waverley in Surrey
Hampshire
Portsmouth
Southampton, with the exception of the New Forest
This means a total of 24m people will now be in tier 4, or 43% of the population of England.
Hancock told a press conference: "Just as we've got a tiered system in place that was able to control this virus, we've discovered a new more contagious virus, a variant that is spreading at a dangerous rate."
He added: "Against this backdrop of rising infections, rising hospitalisations and rising numbers of people dying from coronavirus it is absolutely vital that we act.
"We simply cannot have the kind of Christmas that we all yearn for."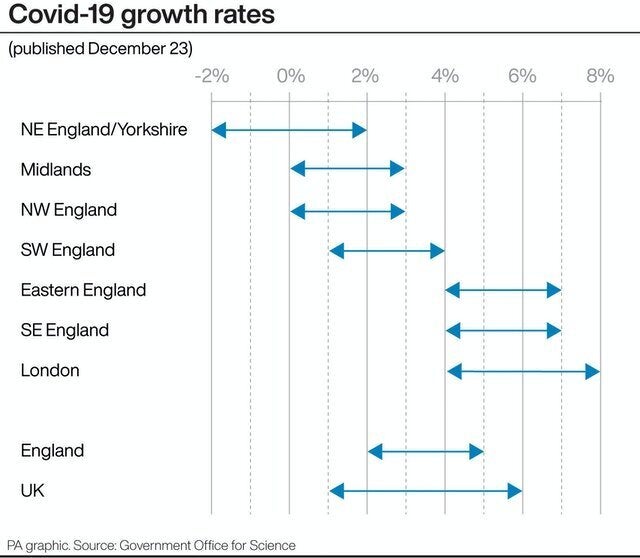 Tier 4 means all non-essential shops, gyms and leisure facilities, hairdressers and salons, and hospitality venues will be closed. People are ordered to stay at home where possible.
Household mixing indoors is strictly prohibited and only one person can meet up with one other from a different household outdoors.
Travel is also restricted unless for essential work purposes, childcare or healthcare. Nobody can travel in or outside of tier 4 unless essential. No tier 4 resident can stay overnight away from their own home.
Areas being moved into tier 3 are:
Bristol
Gloucestershire
Somerset including the North Somerset council area
Swindon
The Isle of Wight
The New Forest
Northamptonshire
Cheshire
Warrington
Areas being moved into tier 2 are:
The new tier 4 level was announced on Saturday and introduced the following day, after the detection of a mutant strain of coronavirus that was spreading more quickly in London and the south-east and east of England.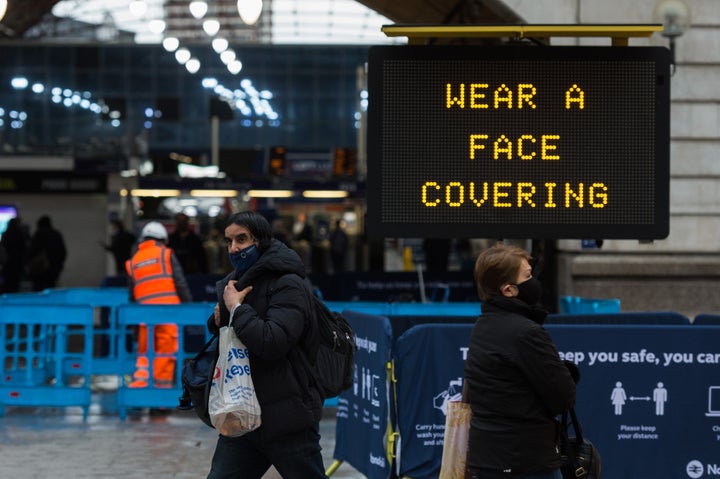 The challenge facing the government was underlined by official estimates showing the R rate, the average number of people someone with coronavirus infects, has increased to 1.1 to 1.3, up from 1.1 to 1.2 a week ago.
The number of new infections is growing by between 1% and 6% every day, up from 1% to 4% last week.
Professor Neil Ferguson, a member of the government's New and Emerging Respiratory Virus Threats advisory group (Nervtag), said he expected lockdown measures to help control the spread of the variant.
He told the committee on Wednesday: "Schools are now shut, we are in a near-lockdown situation across the country, contact rates are lower over Christmas.
"I expect, though I hesitate to make any sort of predictions, we will see a flattening of the curve in the next two weeks. We will see at least a slowing of growth."