Director David E. Talbert pitched the idea for his Jingle Jangle movie to Netflix because he felt the genre of Christmas movies felt non-inclusive.
"I told them about this story, and I told them about how there is no representation around the world of anyone of colour during the holidays in movies," he tells HuffPost UK.
"Scott Stuber, head of film at Netflix, said 'we need to do something about that,'" recalls David. "He said 'can you come back next week and pitch it to me?' So I went back next week - and they bought it in the room."
Three years on from that initial conversation and Jingle Jangle: A Christmas Journey is living and breathing and streaming on Netflix.
It's the story of old toymaker Jeronicus Jangle, played by Forest Whittaker who lives in a town called Cobbleton. When his most prized toy goes missing, he enlists the help of his granddaughter to track it down.
David describes it as 'Afro-Victorian' in the way it fuses African prints, hairstyles, music and dance with the classic Dickensian Christmas movie aesthetic.
David was inspired by his favourite movie, Chitty Chitty Bang Bang, when he was crafting the role of Jeronicus. His exuberance is borrowed from Caractacus Potts coupled with elements of Ebenezer Scrooge. "He has to find his path back to joy again," David says.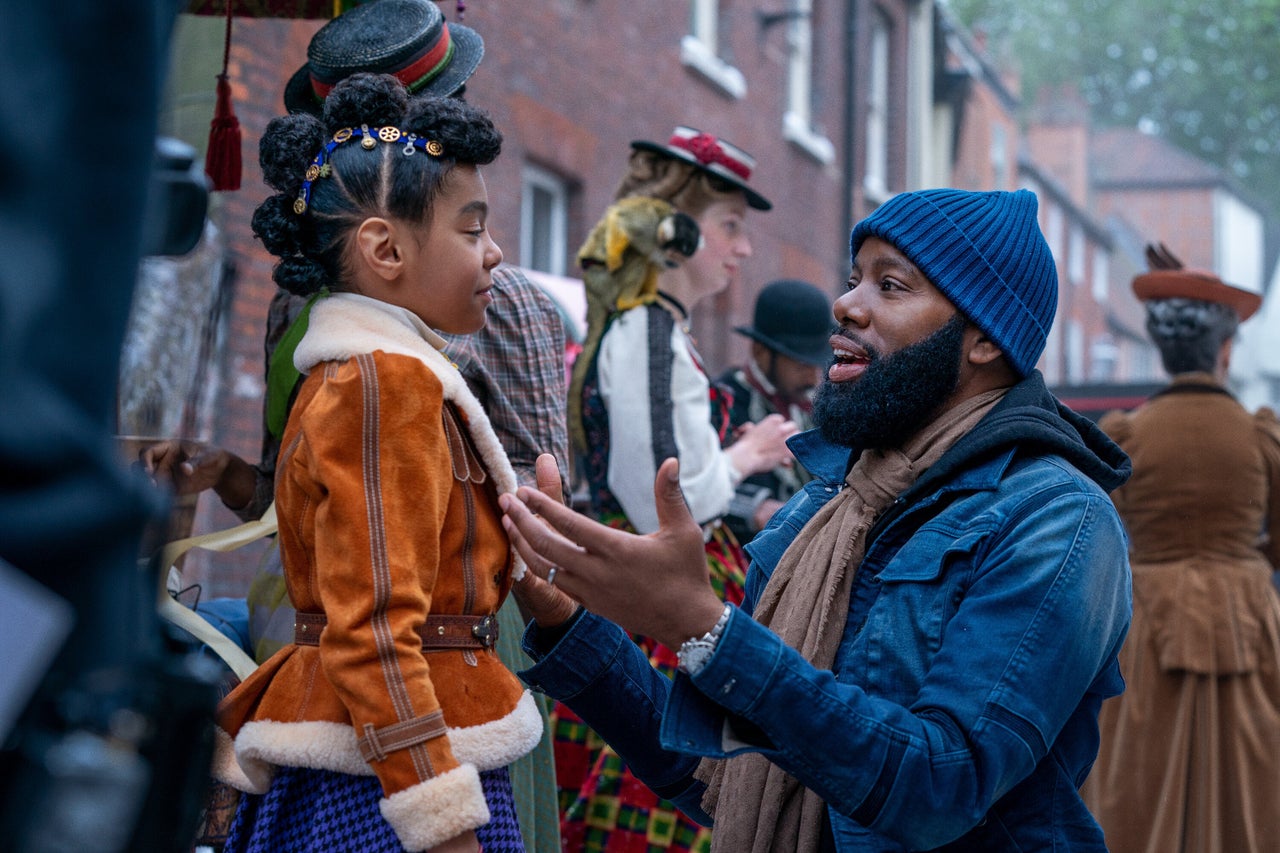 David realised the need to tell the Jingle Jangle story when he showed his seven-year-old son Chitty Chitty Bang Bang but his son was disinterested and walked away, preferring to play with his Lego.
"I look at him walking away and first I'm upset," remembers David. "'How can you not like daddy's favourite movie?!'
"Then I look at the screen and I realise in that moment that these are the whitest kids on the planet. And he's looking at his big Black father singing 'Hi, Ho, Chitty Chitty Bang Bang,' and he's wondering: what is going on here?
"That was the thing that made me say, 'Ooh, he has Black Panther on his wall, and Miles Morales is on his wall: he has options, he's used to seeing other images that look like him, whereas for me growing up there were no other options. That's when I said 'it's time to do something about this.'"
The director, who is known for his award-winning work on Broadway, enlisted Forest Whitaker to play Jeronicus, who helped shape the role to feel fresh while fitting into the canon of historical Christmas leads.
"Forest for me sits on the Mount Rushmore of actors," says David, who says he cast Forest because he trusted the actor to make sure the character was "a character and not a caricature".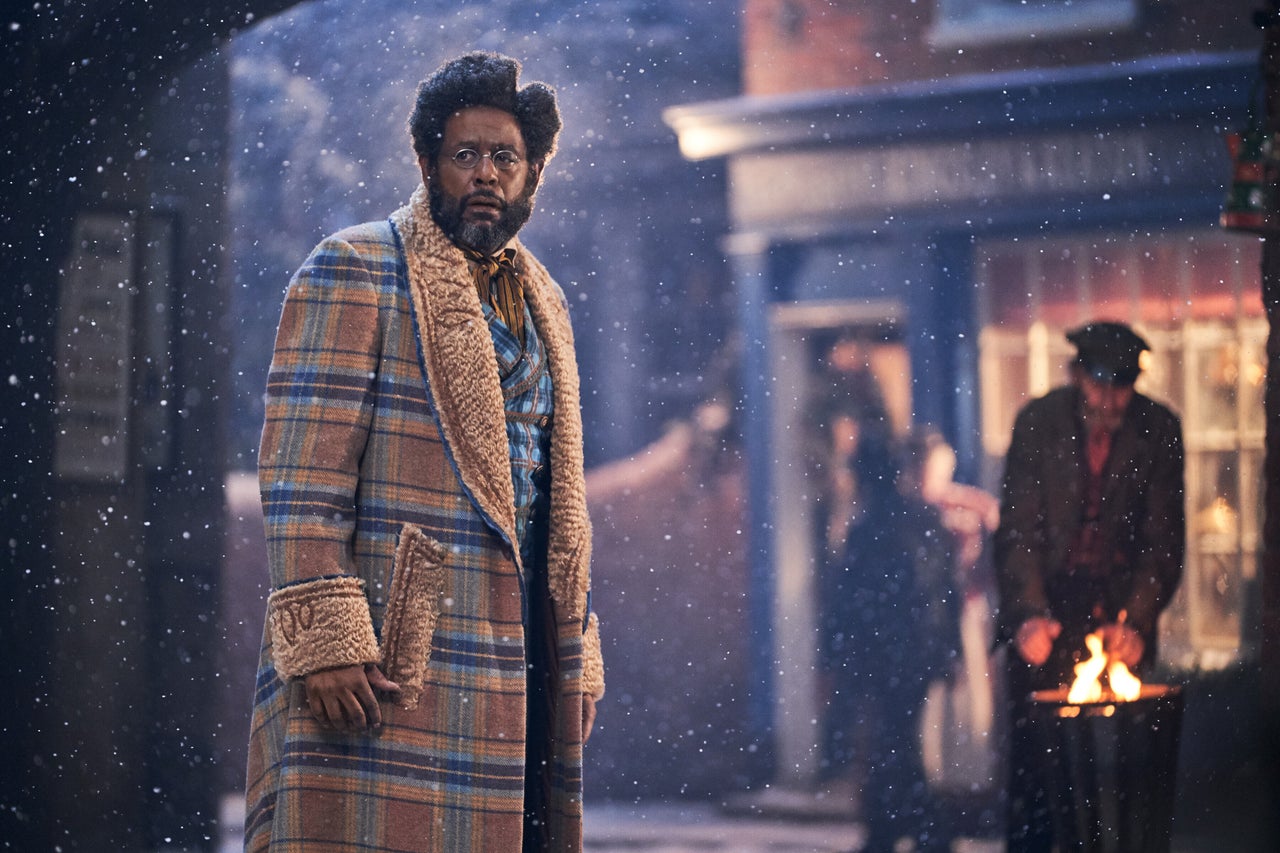 "He has crafted so many amazing roles, so I could trust him, I could trust all his instincts," David asserts. "The layering, the nuance, I would just help throw him a lob every now and again and he'd take it and put it between his legs and slam it behind his back. Then we'd go back on the court: on to the next thing.
He continues: "He mixed in this kind of Nutty Professor, kinda Caractacus Potts, mixed with a little bit of Rain Man: there you have this beautifully layered character. And that was his choice. I wasn't sure at first but as the film kept going I'm like, 'Oh wow, oh okay, great character, that's why he's Forest Whitaker and I'm not. It just ended up working."
Another of David's creative cohorts was his wife Lyn Sisson-Talbert, who was a producer on the film and also imagined the costumes.
"She said we're in the 1800s, these are Black people: either they're straight from Africa or they defected from the US because of slavery, but at any rate they would be not too far removed from Africa so we're going to mix in the Victorian fashion with African print."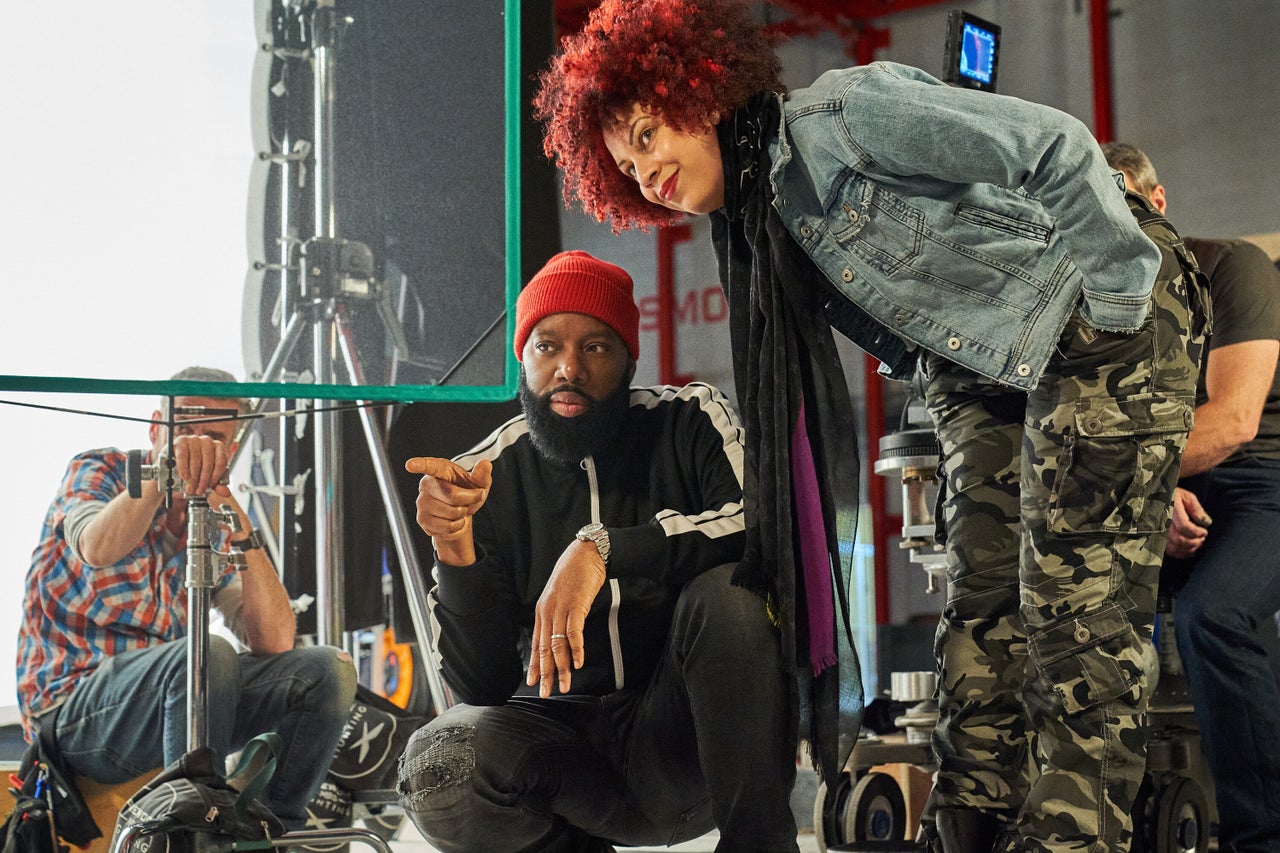 Lyn sent costume designer Michael Wilkinson to Africa. "He went to Ghana and Kenya and he got patterns and mixed those in with the Victorian design, that's how we came up with that look. That's why it has the vibrancy that the victorian style has never had."
Some of the film's most memorable scenes are choreographed dances out on the snow-laden streets: the feeling is familiar, but the beats and the rhythms have changed along with the costumes: it all expands the audience's imagination of what constitutes a Christmas film.
"I wanted to make sure the film had nothing to do with race, colour. It had everything to do with humanity and heart."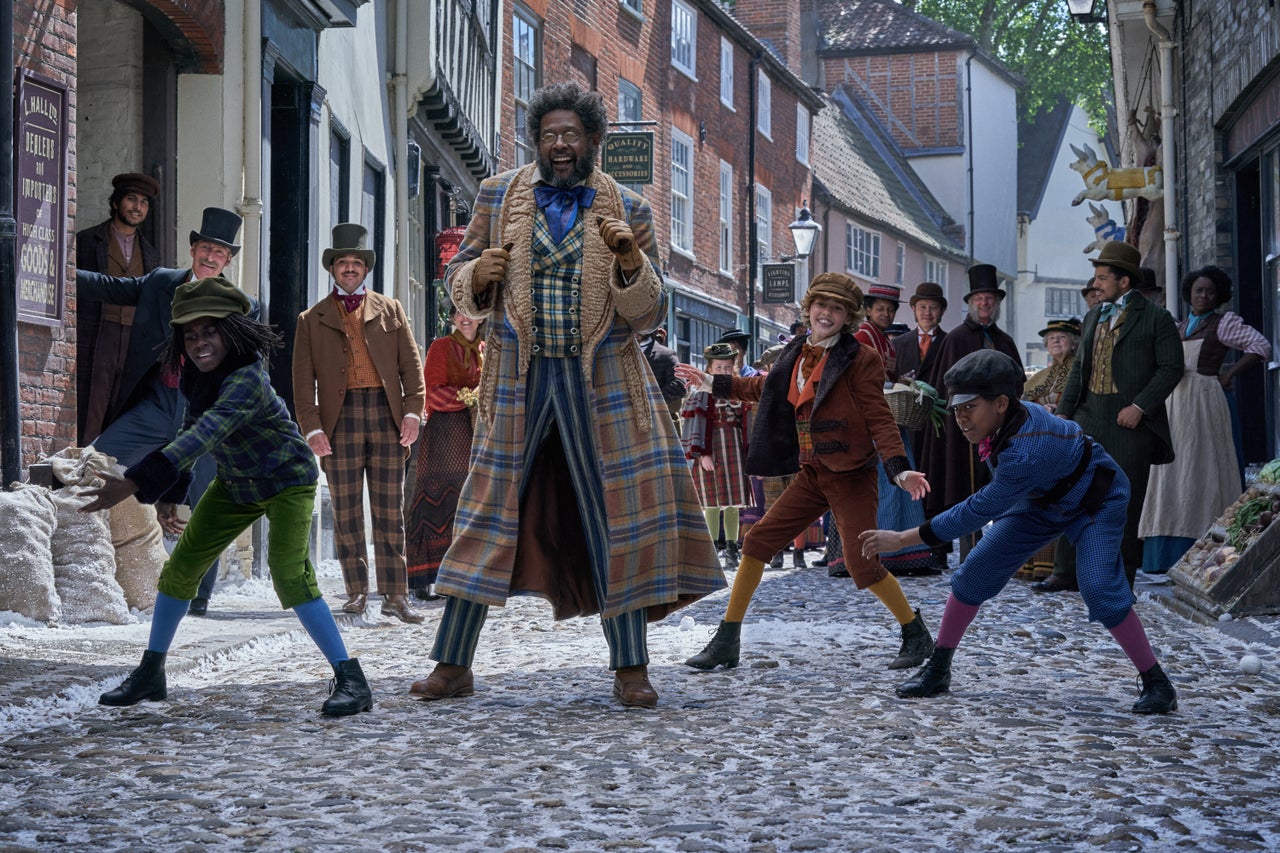 "One of the most important things was scope, spectacle," says David. "I was very deliberate in the representation and what I wanted it to look like, but I wanted to make sure the film had nothing to do with race, colour.
"It had everything to do with humanity and heart. I wanted to wrap that in the same big expansive Dickensian world where we see all the classics."
Special effects pros Framestore helped transport the audience away into fantasy lands for some of the more elaborate scenes. But for the ones shot on location, after scouting all around the UK, the narrow cobbled streets of Norwich seemed perfect.
″In the US when you say cobblestones it's usually a sheet of cobblestone that's been made, but when I went to Norwich I had on the wrong shoes because my feet were killing me at the end of the day," remembers David. "I didn't realise there was an art to walking on that stuff. But when we found it I fell in love."
David enlisted locals to star as extras and formed a close bond with one Black shoemaker. "I stumbled upon this shoe shop and I guess the one Black person in Norwich owns the shoe store," he says.
"I walked by and I double taked [sic], 'am I seeing my own reflection?' No that's a Black woman in the window! She said she'd moved here and I invited her to the filming."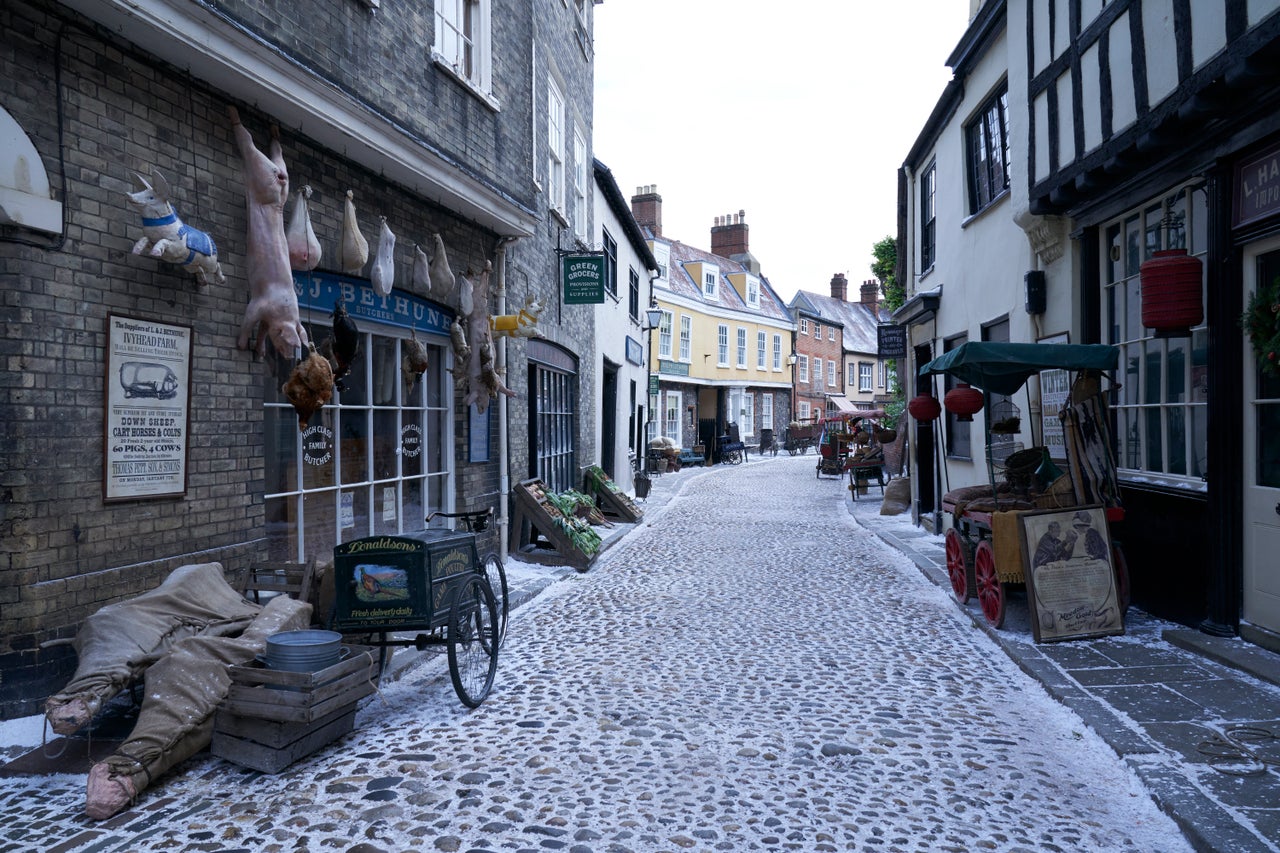 He adds: "Bisa Kdei was the score to the big snowball scene, and we had that as the music we were playing [on set] so people could get the feel and the vibe.
"She came up to me at the end of the day and she said: 'In all my life, I never expected to hear Bisa Kdei, an artist from Ghana, being pumped through the streets of Norwich. It was such pride on her face, but it wasn't just pride on her face, on all the faces of the people who didn't look like her. It was a moment of pure unbridled celebration and joy."
Given the news cycle and the rise of the Black Lives Matter movement, David's message about unbridled joy feels extra pertinent.
"It's kind of an imperfect storm I like to say. But timing is everything and the film seems to be coming at a time when the world needs it the most."
He hopes to continue diversifying the Christmas movie genre, and to return to Broadway to produce a stage version of the story. "I'm looking to expand the Jingle Jangle universe, maybe do a sequel or a prequel," he says.
"I want to continue to explore this world of visual effects and wonder and magic."
Jingle Jangle: A Christmas Journey is streaming now on Netflix.