The Christmas truce of 1914, when World War One soldiers on both sides laid down their arms and came out of their trenches to meet their opposition and play football, has gone down as one of the most famous events in history.
But new evidence has revealed that it was not just the Christmas of 1914 which saw soldiers call a temporary truce, as was previously thought.
Historian Thomas Weber, of the University of Aberdeen, has uncovered evidence that festive meetings continued throughout the war, with a significant number in 1916 despite the huge casualties suffered in the Battle of the Somme.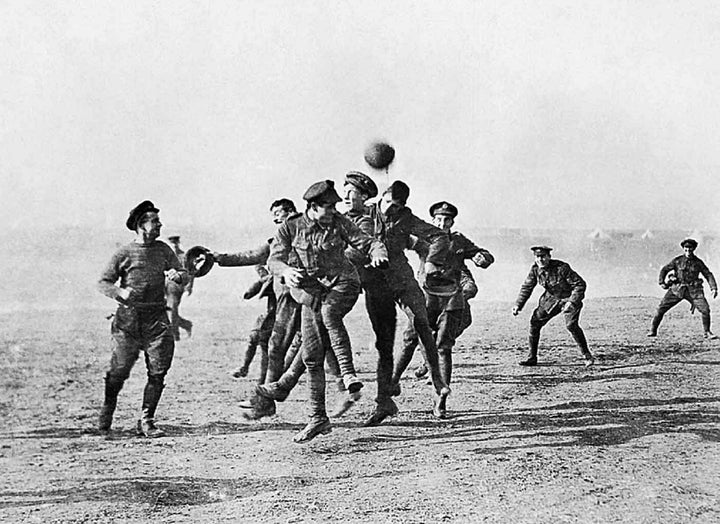 Professor Weber has been given access to a large number of family memories of the war that show that, despite officers recording in official documents that no such friendly exchanges took place, the situation on the front lines was very different, the Press Association reported.
He made the discoveries while conducting research for a new book on the untold story of the Great War.
Weber said: "In the course of research for a previous book, I came across a surprising number of references to Christmas truces well beyond 1914.
"I wanted to develop this further as it goes against our standard understanding of the war and was fortunate to be given access to many private accounts of those who fought in the trenches.
"As a result, it has become clear that we need to reconsider the view that combatants during the Great War were driven by a brutalising and ever faster-spinning cycle of violence and of a radicalisation of minds, which made this type of truce impossible after 1914.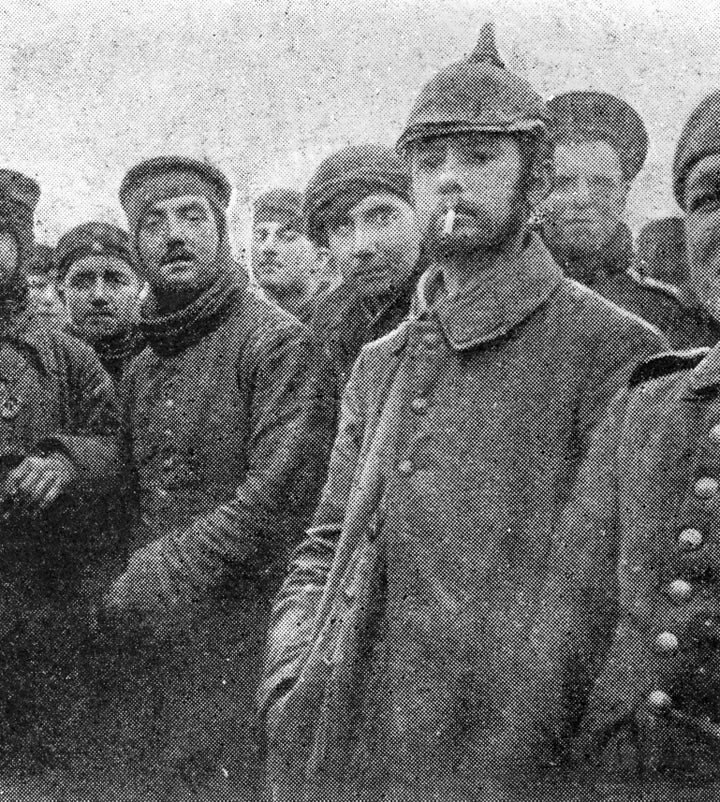 "A hundred years on, it is important instead to focus on what drove soldiers to continue trying to fraternise with their opponents during Christmas as well as during other times of the year."
One example he found was of a truce between German and Canadian troops at Vimy Ridge in 1916.
The official version of events recorded by the Canadian Regiment, Princess Patricia's Canadian Light Infantry, stated that the Germans tried to interact but that no one responded to it.
But the historian found that a letter written by Ronald MacKinnon, the son of a Scot from Levenseat, near Fauldhouse in West Lothian, tells a rather different story.
It said: "Here we are again as the song says. I had quite a good Xmas considering I was in the front line. Xmas eve was pretty stiff, sentry-go up to the hips in mud of course. ...
"We had a truce on Xmas Day and our German friends were quite friendly. They came over to see us and we traded bully beef for cigars. Xmas was 'tray bon' which means very good."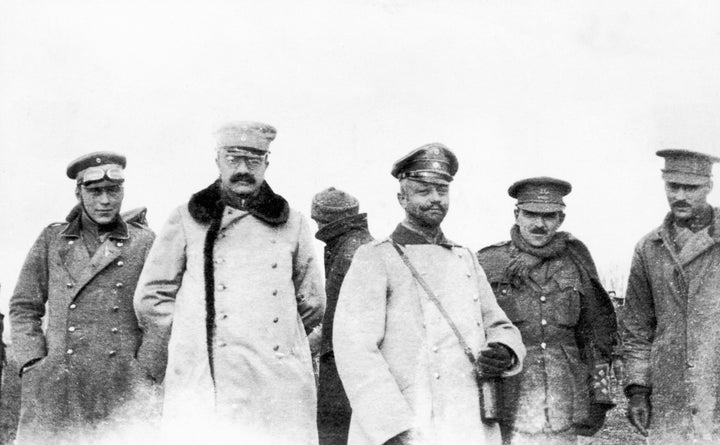 Weber also points to evidence recorded by Arthur Burke, a private serving in the 20th Battalion Manchester Regiment, who wrote home to his family in Salford on Christmas Day 1916, describing how men from his unit and the Germans had been "on absolutely speaking terms" amidst the "rotten weather, raining and thawing" in the lead-up to Christmas.
Prof Weber said: "The general view is that, after the first Christmas, there was no repeat because of the circle of violence and its ensuing bitterness that then set in.
"In fact, what we see is that, despite the difficulties they endured, soldiers never tried to stop fraternising with their opponents, not just during Christmas but throughout the year."