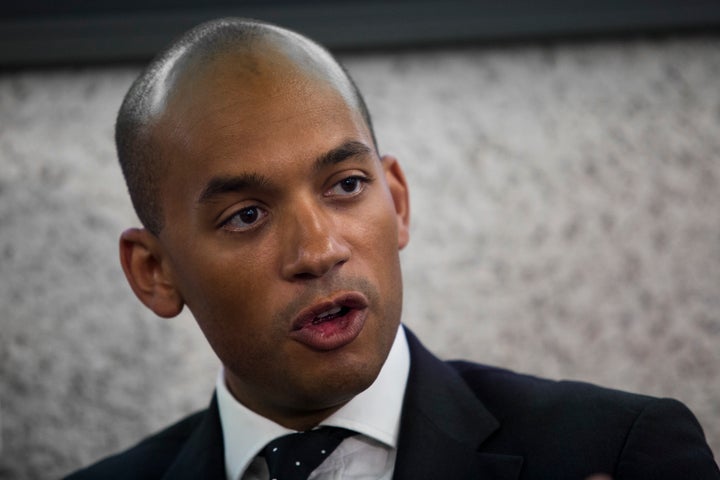 Chuka Umunna today confirmed he too would sacrifice access to the Single Market if it meant keeping the current freedom of movement rules.
The former Shadow Business Secretary, who was one of the most high profile Remain campaigners in the EU referendum, is the latest high-profile Labour figure to definitively call for an end to free movement in any post-Brexit deal.
Umunna, who is chairman of Vote Leave Watch, is calling on Theresa May to try and strike a Brexit deal which will allow restrictions on free movement and Single Market membership.
However, he today told the HuffPost he is clear which goal should take priority.
He said: "If continuation of the free movement we have is the price of Single Market membership then clearly we couldn't remain in the Single Market, but we are not at that point yet."
He said: "Anyone who spent a lot of time talking to people in the EU referendum, particularly in a constituency like mine, cannot fail to appreciate how strongly people feel about freedom of movement and why, whatever the economic advantages and disadvantages of leaving the Single Market, they are frankly not willing to even engage in that conversation unless there is a recognition of their concerns about that.
"And that's not always about personal impact on wages or personal impact on their community it is about a concern about what is, frankly, a record level of immigration to the UK and concerns about our ability as a nation to absorb that scale of immigration.
"And yes there was in the referendum a considerable amount of racism and clearly an increase in hate crimes and that is unacceptable but we cannot say that everyone who has a concern about immigration was behaving in that way because that is simply not true.
"I cannot accept a view I sometimes hear from other politicians and people in the media this idea that everyone who has a concern about immigration in my constituency is somehow a person with racist tendencies or leanings and I know that from my constituency and I think we have to acknowledge that."
UPDATE: Since this article was published, Umunna issued a statement:
"The debate about Europe, the Single Market and free movement is complex, and I will be setting out my views in greater length in future.
"But I have always been totally consistent in saying that Britain must be a member of the Single Market, on which thousands of jobs and rules protecting workers' rights rely.
"At the same time, we need an alternative to free movement as we know it. The government should aim for both in its EU negotiations."
Related