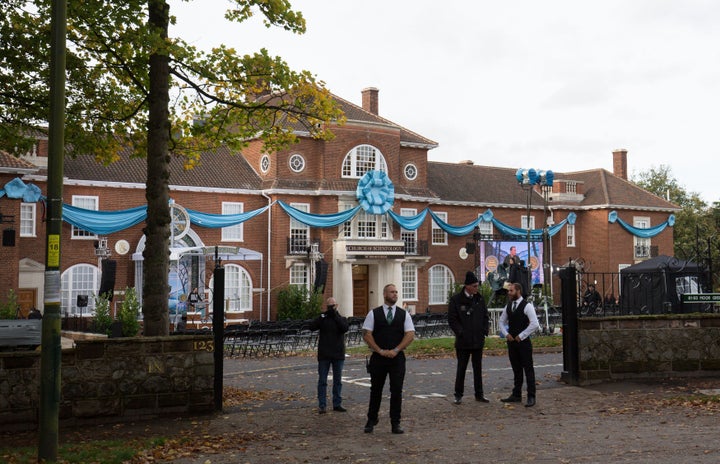 The Church of Scientology has opened its opulent Birmingham HQ.
The building, housed inside the former Pitmaston House in Moseley is dubbed an "Ideal Org" by the mysterious religion.
It joins Britain's first "Ideal Org", or headquarters, which opened near London in 2006.
Saturday's opening ceremony saw speeches from senior church figures and the red-brick mansion dressed with blue ribbons.
It was also marked by a heavy security presence guarding the property from reporters, protestors, and observers.
The centre will eventually employ close to 180 people.
Yet the 2011 Census found just 88 people registered as Scientologists in and around the West Midlands city.
Pitmaston House was bought for £4.2m in 2007.
Famous followers of the religion include Tom Cruise and John Travolta.