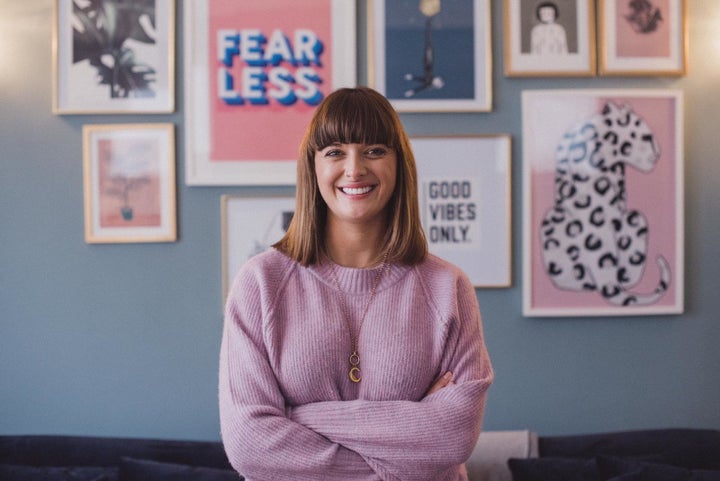 In the midst of her hectic schedule, Clemmie revealed to HuffPost UK the little things she loves that get her through her breakfast, commute, busy job and life with four kids.
These are the five things she can't live without.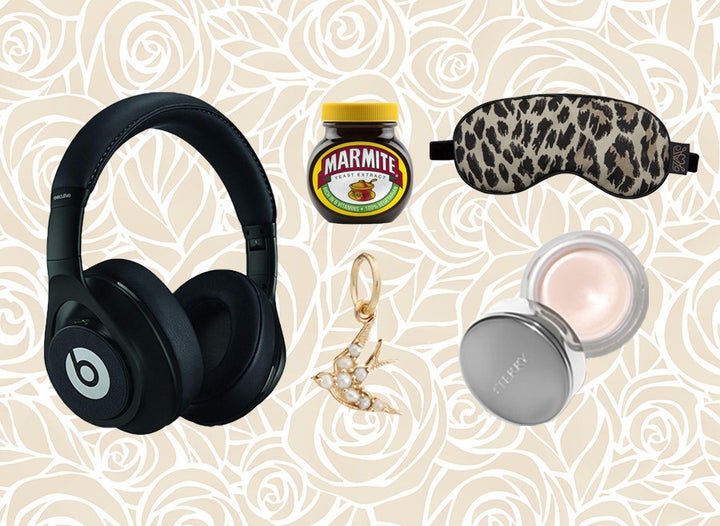 Marmite
"I always used to have yogurt and fruit for breakfast and try to be healthy, and save toast for the weekend as a treat," Hooper tells me. "But I don't really believe in keeping things for best. If you want to eat it, eat it."
Which is why she's such a fan of Marmite. And her serving of choice? "I only have it on sourdough toast with hot butter. I have that every day for breakfast."
But despite her love for the sticky stuff, the new Marmite Peanut Butter isn't a spread she'll be trying any time soon. "I love marmite and I love peanut butter [but] I'm not going to put them together. I think there's a space for both."
Baume De Rose By Terry Lip Balm
A luxurious little tub of lip balm is Hooper's indulgence and one that can be found in her handbag at all times.
"I've always got to have lip balm, I'm obsessed with it," she says. And very overprotective. "If my kids ask for any of it, because it's so expensive I always think: Isn't there any vaseline you could use instead?"
Dr Dre Noise-Cancelling Headphones
For someone as busy as Hooper, finding the time to read can be impossible. Instead, podcasts are where she gets her fix, and her trusty noise cancelling headphones are the perfect podcast partner.
"I'm addicted to podcasts when I'm on the go. I commute and travel quite a bit so I'm often on the train. I can't imagine not having a pair of headphones when I travel, it just transports me to another place. That's the joy of a podcast."
Her favourites include Desert Island Discs, The High Low, Table Manners with Jessie Ware, Esther Perel, I'm Absolutely Fine! by The Midult, Serial and Emma Gannon Ctrl Alt Delete. You can read about HuffPost's favourites here.
House of Hackney Lavender Eye Mask
Hooper used lavender oil throughout all her pregnancies and just a whiff of it transports her back to that time, she says. So she's a big fan of her House of Hackney Lavender Eye Mask.
"I got given it as a Christmas present, and I just sleep so much better with it on, especially as it's getting brighter in the morning. They're brilliant, they black out everything and you get a better quality of sleep."
And perfect for a mid-afternoon nap, too.
Mother of Daughters X Rachel Jackson Necklace
Hooper's collaboration with Rachel Jackson on their first jewellery range was inspired by her family and her favourite piece is a necklace with the charms of her children's initials, her husband's birthday – and their wedding anniversary.
"The collection was all about shaping memories, and a lot of women have charms of their wedding day and their children's birthdays," she tells me.
Her newest additions are a swallow and anchor charm – "I play with them all the time."
We all work hard to earn our money – so it shouldn't feel like hard work to spend it well. At HuffPost Finds we'll help you find the best stuff that deserves your cash, from the ultimate lipstick to a durable iron to replace the one that broke (RIP). All our choices are completely independent but we may earn a small commission if you click a link and make a purchase.