A man was knocked unconscious by a clown in a circus stunt the victim said could have left him paralysed.
Ben Garnham, 37, was left motionless on the floor after a clown landed on his head during the Circus Zyair's show in Blackwood, Caerphilly county, on Monday.
The 37-year-old suffered a cut head, swollen face and a headache and was taken to hospital following the accident which was captured on video.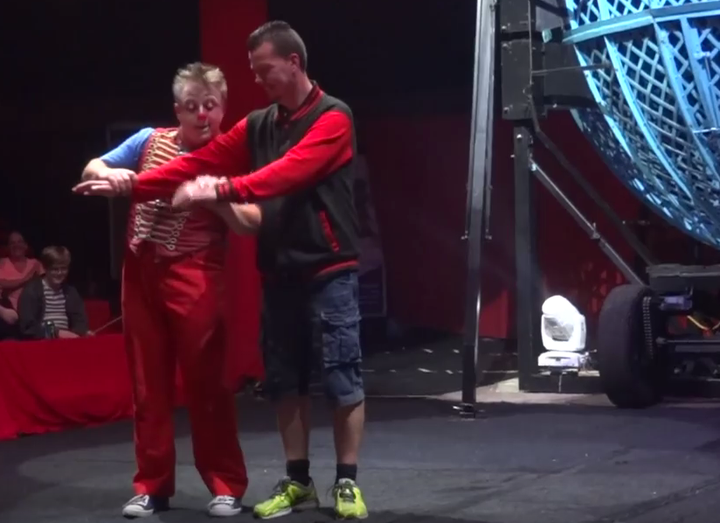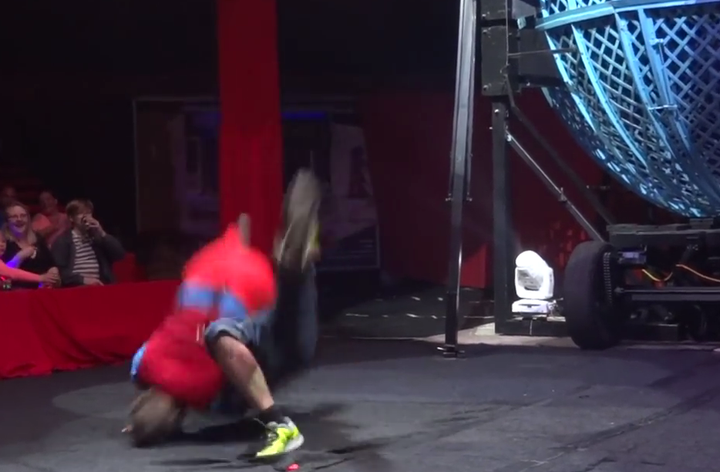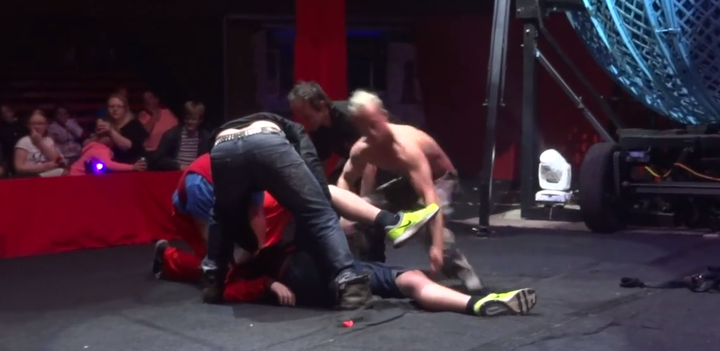 Garnham, who went to the circus with two of his three daughters, Jade and Amber, and Jade's fiancee, Lauren, was picked out of the crowd to take part in the show.
According to the BBC, the clown, Ben Coles, asked Graham to to grab his legs before he attempt a back flip. Coles then landed on top of the self-employed DJ.
Three other circus staff then rushed over and carried an unconscious Garnham out of the ring.
Garnham told the BBC: "I was very lucky. I could have died or been paralysed.
"I don't blame the clown. What I was upset about was the way I was carried off. I was manhandled when I could have been seriously injured."
A friend of Garnham's, Joshua Fouracre, also criticised the way circus staff dealt with the accident.
Fouracre wrote on Facebook: "No matter what, you do not move someone with a suspected spinal injury, not even to put them into the recovery position.
"To me, this just screams that the world needs more first aid awareness, it's not hard to learn (With cadets it'll take 6 days to get from nothing to the top) and with it you can save a life, without it? You could easily end it."
Garnham wrote on Facebook that the circus had offered to refund his family for their tickets and a free visit when it visits Carmarthen on Saturday - which he hopes to go to.
He also wrote that Coles had phoned him on Tuesday morning. Garnham said the the performer had been "in shock last night and didn't sleep".
"Ben even offered to meet up for a drink. Thank you buddy. We look forward to meeting you," Garnham wrote.