A four-month-old baby boy has died and his older brother has suffered life-changing injuries after being attacked by a dog in Colchester, Essex Police have said.
The brothers were taken to Colchester General Hospital after the incident around 3.10pm on Thursday.
The other injured child, who is 22-months-old, remains in hospital, as does a woman who received minor injuries. She is believed to be the children's mother.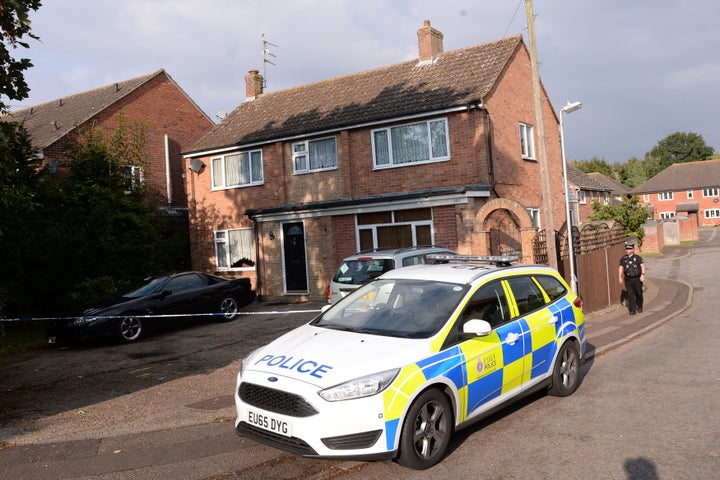 Some reports suggested a third child was also injured, but an ambulance spokesman said it only treated two children.
According to reports on Friday, the baby has since died.
Police and ambulance crews were called to the junction of Tara Close and Harwich Roads where they found the youngsters suffering from bite injuries.
No arrests have been made in connection with the attack, which comes just eight weeks after three-year-old Dexter Neal died after being bitten by a American bulldog in Halstead.
Essex Police Chief Inspector Elliot Judge has been quoted as saying: "This is a tragic incident that Essex Police is investigating.
"Specially trained officers are providing support to the family at this difficult time."
Colchester MP Will Quince has expressed his sadness over the incident on Twitter.
Caroline Kisko, Kennel Club secretary, said: "Our deepest sympathies go out to the family of the baby that was tragically killed and the child and adult that sustained injuries in this shocking incident."
Kisko said the club did not have details about the circumstances that led to the attack, but added "we do know that incidents like this are thankfully very rare in the UK".
She said incidents involving dog attacks, should not "focus" on the breed of the animal involved: "When incidents like this do occur the focus is often wrongly on the breed or crossbreed of dog involved, rather than on the individual dog, and we would stress that any dog is capable of causing injury to a child, just as any dog can be a wonderfully loving pet that never shows any signs of aggression.
"Furthermore speculation on the breed or type of dog involved should always be avoided until the facts are known."