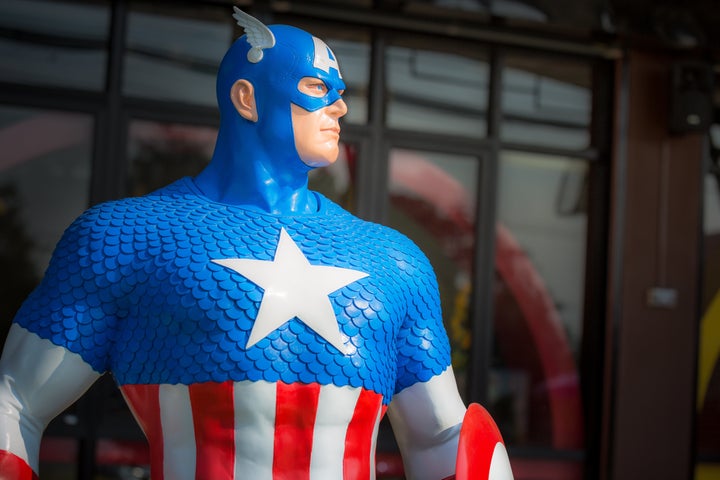 The essence of superhero storytelling for a long time has felt mostly about just good, fun stories about the fantastical. It's always been about exploring the untapped well of goodness lying in everyone, the potential for heroism.
But another whole aspect to comic stories have always been the political overtones. It's always been there within the comic industry yet has flared sharply in recent times, coinciding during a time of social unrest and political division which have never felt more starkly apparent.
In a time of Donald Trump, the idea of the KKK being in the White House, gun brutality on black people, deportations of immigrants, the wall, the Muslim ban – and that's just America. Around the world, the xenophobic far-right have been climbing back into the mainstream of society, unfiltered, normalised. It's coincided with the comic industry attempting to tell a powerful story of diversity and tolerance countering hatred. Within the comics themselves, and the controversy from this has been sky-high, have been the gender transformations of Iron Man and Thor, Captain America and Spider-Man being black, a Muslim Ms Marvel.
These stories have focused on LGBT issues, structural racism but also alluding to something else: the white man finally losing power. We've seen it across Hollywood where attempts to diversify with more women and ethnic minorities has prompted outrage and fears of some white genocide. The loss of power has felt like the loss of identity because for so long to be a white man was to have power. Now it's starting – or should be – to feel like everyone else.
People will frown upon this and conservatives will regard it as ideological brainwashing. But comics have always told stories that reflect reality to some level. There is nothing political or unpatriotic about stories which push against racism, misogyny or homophobia. These also tend to make for some of the best stories. And moreover, there is something uplifting in watching Supergirl as a show deal with anti-migrant hatred, watching the show provide the response that our politicians cannot. This is a political climate of hostility and fear. A white supremacist is in the White House after the first ever black President. Theresa May lacks courage or resolve to criticise a President who supports Nazis and bigots. So instead we turn to shows like Supergirl and Legends where they fight Nazis and racists, where the American President is a woman and where the show Supergirl is really a metaphor for defending immigration.
For so long, the comic story that sat on the fence was the one that favoured the conservatives. The absence of criticism against the established norm that comics must always cater for white men only damaged the comic industry by alienating away women, people of colour and anyone who identified as gay or transgender. Now it questions why the white privileged heterosexual man should have everything, and we should be glad it does that.