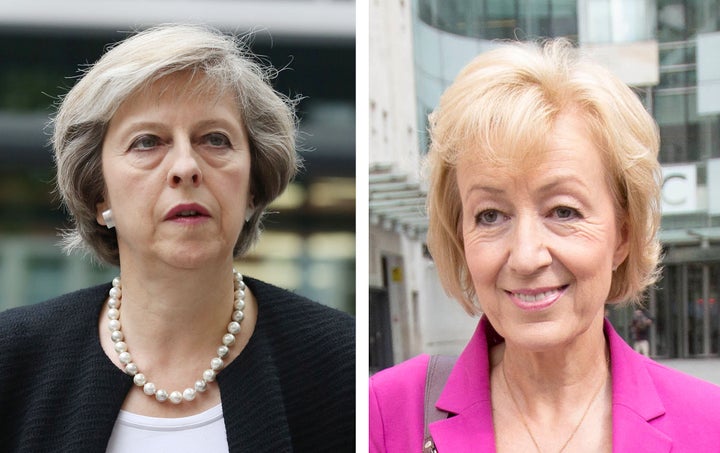 Is this the campaign strategy of a Conservative Party leadership contender? It looks like it.
On Thursday evening, 26-year-old Ben Hart snapped a document being held by a man on the London Tube.
It listed ideas including "win back some of the Ukip voters" and "wage a war against political correctness".
The photograph triggered a flurry of speculation the note was part of Andrea Leadsom's leadership campaign as the note also said "Boris to travel around the country for her".
Boris Johnson, who abandoned his Tory leadership bid at the last minute, is supporting Leadsom.
Other lines on the note include "trigger Article 50 in September" and "positive discrimination explicitly illegal".
Yesterday Tory MPs decided that Leadsom and Theresa May would fight it out to be the next prime minister.
Leadsom backer Steve Baker - a fellow Brexit campaigner - described the upcoming contest as a "David vs Goliath" battle.
He insisted that despite Leadsom having significantly fewer votes than May, the whole Tory Party would back whoever emerged victorious.
Baker said" "I expect that whoever wins this contest, I will expect to row in behind the winner and I would expect every colleague in Parliament to reciprocate. Whoever wins this contest every Conservative MP should provide their wholehearted support.
"I pledge that I will support whoever wins, and I would expect all my colleagues to support whoever is the next leader of the Conservative Party."
May said Britain needed "strong, proven" leadership to handle Brexit negotiations and unite the country.
"I have said all along that this election needs to be a proper contest. And now it is time for me - and my team - to put my case to the Conservative Party membership," she said.
"That case comes down to three things. Because we need strong, proven leadership to negotiate the best deal for Britain as we leave the European Union, to unite our Party and our country, and to make Britain a country that works not for a privileged few but for every one of us."