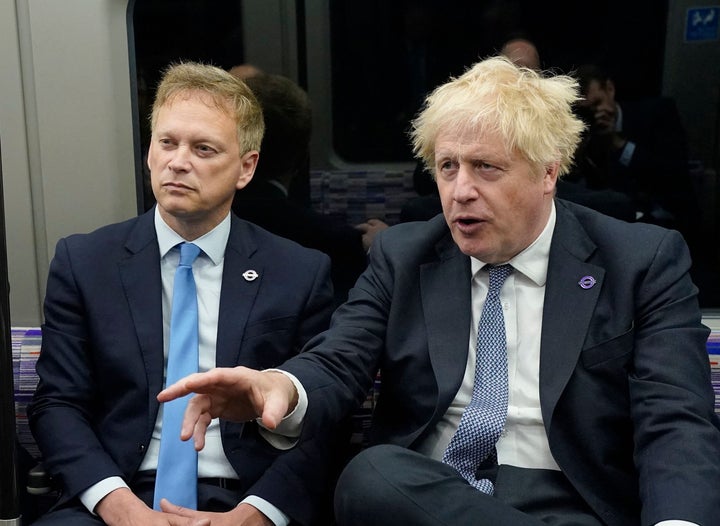 Train strikes have ground the country to a halt this week, but the government is trying to shift the blame onto Labour – despite the Conservatives being in Downing Street for more than a decade.
The railway walkout means only 20% of services will be running on Tuesday, Thursday and Saturday this week, with severe delays expected on the days in between.
The unions – particularly RMT, which has been leading the charge against rail operators – claim they were left with no choice but to strike as negotiations with their employers have repeatedly failed and a compulsory redundancy notice was issued.
The government has repeatedly claimed it has no role in the negotiations, but RMT alleges that Downing Street – which owns Network Rail – has been purposefully stopping any settlement being reached.
The Tories reject this claim, with transport secretary Grant Shapps dubbing the calls for the government to come to the negotiating table as a "stunt".
He alleged: "The reality is they're using it as a camouflage for the fact they've walked out of the talks that they should be in with their employers."
Not only are ministers refusing to help the stalled talks, they are also blaming their political opponents for the strikes in the first place.
Northern Ireland secretary Brandon Lewis tweeted: "Labour's strikes this week will make life harder for families across the country. Yet they refuse to put a stop to them."
Chair of the Conservative Party Oliver Dowden retweeted a photo of the Labour party whip at the picket line, and tweeted: "When we say these are Labour's strikes, this is exactly what we mean."
The official Conservative Party Twitter page have all condemned Labour over the walkout, while deputy prime minister Dominic Raab actually took a different route and attacked the Lib Dems for "sitting on the fence".
But it's not exactly a bulletproof defence, considering the Conservatives have been in power since 2010 – as many people have pointed out.
The phrase "12 YEARS" even started trending on Twitter in response to the Tories' bizarre defence.