A manhunt has been launched after a convicted murderer who was ordered to serve a life sentence escaped from an open prison in Derbyshire.
Darren Jackson was jailed following a trial at Manchester Crown Court in March 1986.
He had been released and later recalled to prison and was serving part of his sentence at HMP Sudbury, police said.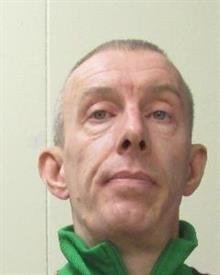 The 51-year-old absconded during the morning of Tuesday, September 13.
Jackson is white, 6ft 4ins tall and slim. He has short cropped grey hair and a tribal tattoo on his wrist.
His last known address is in Oldham, Greater Manchester.
Anyone with information as to his whereabouts is asked to call police on 101 or Crimestoppers on 0800 555 111.
Related