For most women in their twenties and thirties, success often means a high-flying job or owning a house. But for Kris Hallenga, 31, who was diagnosed with stage four breast cancer at 23, success means staying alive.
A terminal diagnosis at such a young age was a major shock for Kris, however it never stopped her from dreaming big: she launched award-winning charity CoppaFeel! in 2009 and has since gone on to raise much-needed awareness of breast cancer among young women.
In 2016, after seven years at the helm, Kris stepped down as the charity's CEO, moving from Hackney, London to Newquay, Cornwall to embark on a different pace of life alongside friends and family.
Her focus has shifted but, that said, she's still involved with the charity, offering more of a creative input. She's particularly passionate about Festifeel (or her "annual adrenaline rush"), which this year takes place on 14 October with Busted starring as the headline act.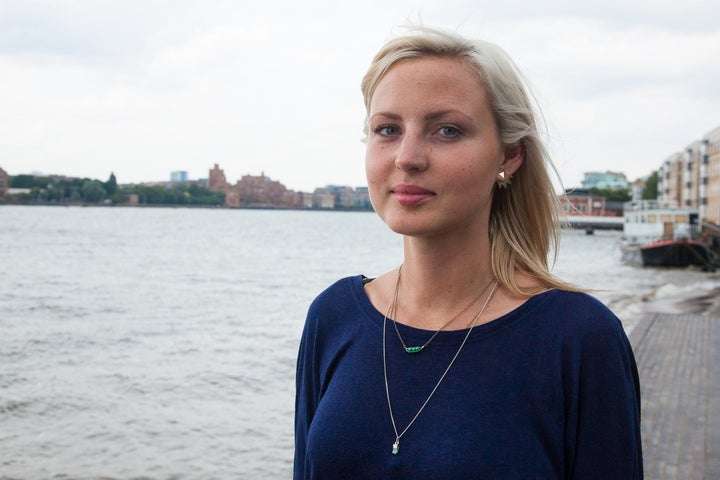 While Kris admits to still feeling uncertain about the future, one thing's for sure: she's determined to leave a lasting legacy. Her dream to ensure every young woman regularly performs "boob checks" is slowly coming true thanks to CoppaFeel's monthly breast check text reminders, which go out to a staggering 40,000 people across the UK.
Her attitude to living with cancer is admirable ("it's more of an inconvenience than anything," she tells us). But what's even more admirable is her ability to speak honestly about the inevitable. "Somehow, even after eight years, I haven't quite worked out how to be fully okay with whatever happens next," she says. "But I am still working on it."
As part of our regular Fierce series, we speak to Kris about the people that inspire her, the importance of self-care when living with cancer and her one piece of advice for women in 2017.
What motivates you to get out of bed in the morning and keep pushing forward?
"My cat, Wilhelm. Most days I am rudely awoken by his paw prodding my nose, eyes, lips, whatever he can get at in an attempt to annoy me so much that I get up and feed him. And it works.
"Some days it's actually pretty good that he's there as I may not be able to drag myself out of bed otherwise."
What was the last thing you did that made you proud?
"Not to brag or anything, but I am pretty proud of myself most of the time. I guess more specifically I am proud of my body for continuing to do whatever it needs to in order to keep me here.
"I have put my body through hell and back again with all the treatments I've had. For me, to be able to continue leading what could be classed as a fairly normal life is pretty amazing."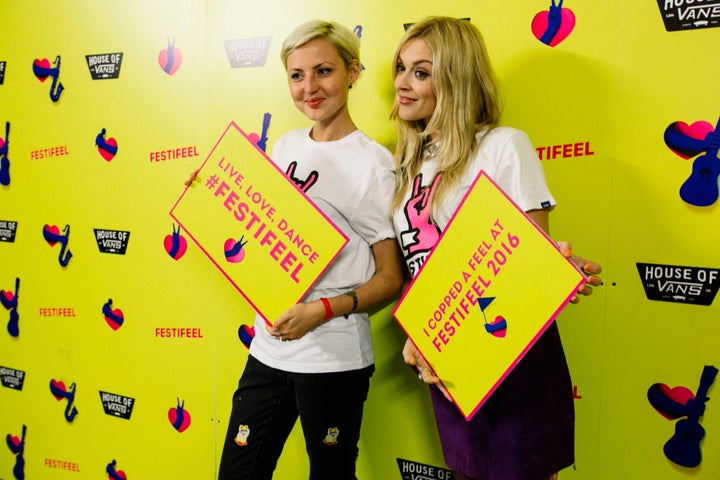 Who inspires you and why?
"All the people that come forward and tell us they checked their boobs because of us, the people who actually visited their GP when they noticed something wasn't quite right and all the people who have to face every day with some kind of battle - let's face it, that's pretty much everyone. So even you, you inspire me.
"We have a group of women spread across the UK called the Boobettes who have been given a breast cancer diagnosis under the age of 35, or have had a scare or have dealt with a very close family member going through it. They go into schools and workplaces, and just chat about boobs and share their stories. These women are the power that drives CoppaFeel! and it is, despite having the same disease as most of them, pretty inspirational."
How do you think society views successful women?
"Ambitious women still have such an ice queen image, like they'd stop at nothing to get to the top. But I feel like, certainly in my world, there's more encouragement among women, and more women standing up for other women and willing them to do well.
"We need more of that, for sure."
Does success have a downside? If so, what is it?
"I guess for some, success may make you lose sight of what matters and why you set out on that path to success in the first place. For me, however, success means being alive and there are very few downsides to that.
"With consistent good health, and by that I mean stable disease, comes an air of complacency so when things aren't so rosy I do have further to fall. Somehow, even after eight years, I haven't quite worked out how to be fully okay with whatever happens next, but I am still working on it."
How do you practise self-care and why is it important?
"I always have to be mindful of how I am doing, mentally and physically. I have become pretty good at listening to my body and being in tune with what it's telling me. It could be as simple as nourishing my body with good food or booking a massage.
"I do have a tendency to overdo it and throw myself in to anything, but I also know my limits and as long as I know I can rest I can continue to live on my terms. Cancer is more of an inconvenience than anything."
What's your biggest regret?
"Not checking my boobs and not acting on breast cancer symptoms soon enough."
If you had one piece of advice for other women, what would it be?
Check your boobs! And know the signs of breast cancer by checking out coppafeel.org.
What's the one thing you would change or do in 2017 to push women forward?
"I would like, and I believe CoppaFeel! is trying bloomin' hard to make it happen, to ensure that every woman knows what the signs and symptoms of breast cancer are.
"I would gift every woman a sense of empowerment to know their boobs and their entire body for that matter. I'd also sort out this gender pay gap situation too."
Festifeel will take place on 14 October at House of Vans, Waterloo. For tickets, please visit: www.festifeel.com or DICE app.
Fierce is a regular feature on HuffPost UK, asking trailblazing women what drives them. We'll be speaking to a range of women including those who've found success in male-dominated industries, created a service to help other women and those using their position to empower others.