Many of us think of breast cancer as a woman's disease, but men suffer too.
Around 350 men are diagnosed with the disease every year in the UK, compared to 50,000 women. The numbers are markedly different, meaning awareness materials are often directed solely at women - just think of the pink ribbon.
As a result, men are missing out on information that's not only relevant, but could prove life-saving.
As part of our month-long project raising awareness of the disease, we spoke to four men about their experiences of the illness to show that breast cancer doesn't discriminate - and neither should we.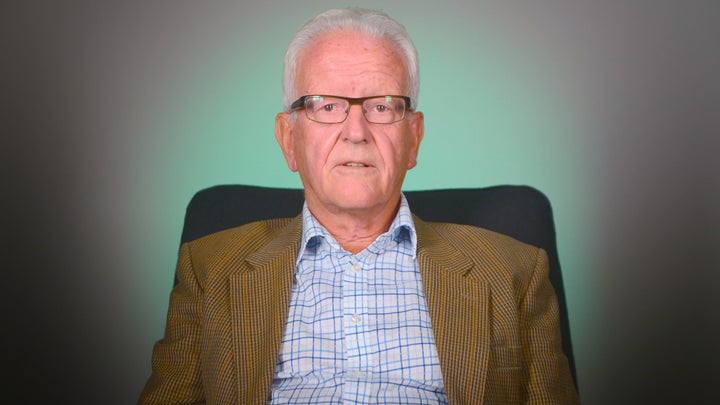 Colin Ensor, 72, was diagnosed with breast cancer in 2005.
"I was absolutely shattered, because I didn't even know I could get breast cancer," he said.
Ensor, a retired cloth business owner, found a lump on his breast which surgeons initially believed was "a bit of fatty tissue".
After going in for surgery to have it removed, Ensor woke up to the news that the lump was actually breast cancer and, as such, he'd have to undergo a mastectomy.
"I had the rest of my right breast and under my armpits removed," he said.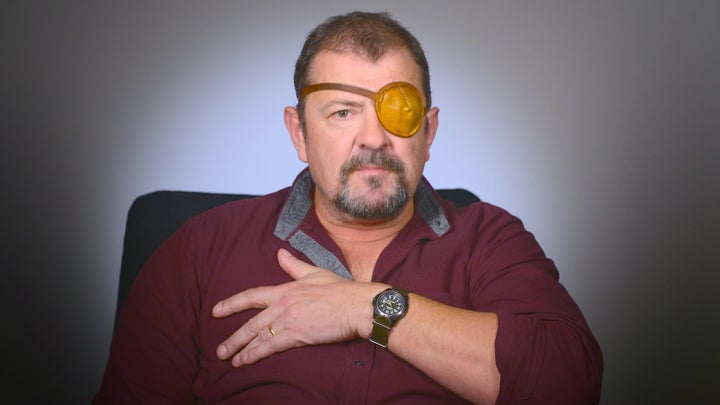 While the cause of male breast cancer is unclear, there are factors that are known to increase a man's chances of developing the condition, according to the NHS.
Like women, breast cancer is most likely to affect those aged 60 and over. Those who have a family history of breast cancer or have a body mass index (BMI) of 30 or more are also at risk.
Rick Martin-Bacon, 51, experienced brown discharge coming from his nipple, which initially he ignored. The discharge later stopped, so he thought nothing else of it.
"Then I developed a lump," he recalled. "The classic lump that everybody associates with breast cancer."
Martin-Bacon, who lost his eye in a crossbow accident, was diagnosed with the disease in 2014.
"It was going to change my life," he said. "But part of the battle was ensuring it didn't change it as much as it could."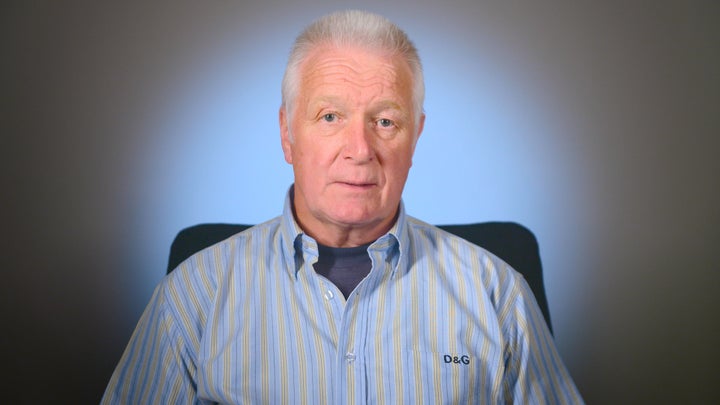 David Abbett didn't spot a lump, or discharge, but instead noticed a rash on his breast area, back in 2004.
The retired London cab driver, 68, went to see his GP who was concerned about the fact he had an inverted nipple.
Abbett was later diagnosed with cancer, which resulted in him having a mastectomy, followed by chemotherapy and radiotherapy.
"When I started chemo I was pretty much prepared for what lay ahead," he said. "I knew exactly what I was going to go through and I tried to prepare myself both mentally and physically for the battle ahead."
He said that the hardest part of chemotherapy was losing his appetite and hair.
While these treatments are known to have a dramatic effect on women, not much is said about how they can impact men and the way they feel about themselves.
"Being told you have to have a mastectomy as a man is nowhere near as fundamentally life-changing as when you're a woman," said Martin-Bacon.
"For me, it is just another scar. A difficult-to-explain scar, certainly."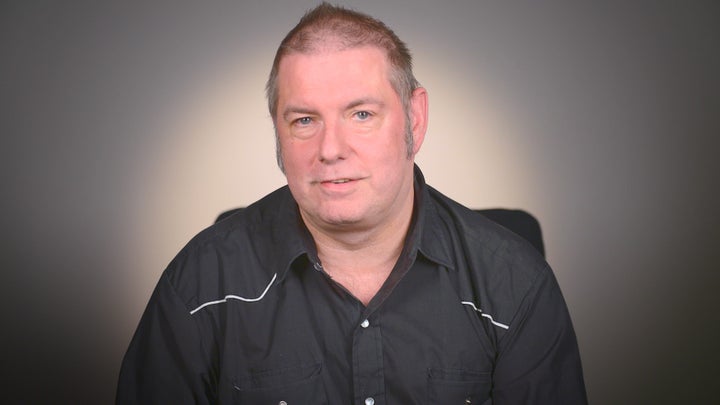 Doug Harper was diagnosed with cancer in 2012 after initially waving his symptoms aside.
The father-of-five, now aged 54, said: "I had what I thought was a cyst on my left nipple and I ignored it, as Peter Griffin from Family Guy suggests you [should] do."
Harper said he was left in "a state of shock" when doctors told him he had breast cancer.
"My initial reaction to the mastectomy was, 'Just get it out'," he explained.
Harper said he was initially concerned about how his body would look following a mastectomy, but when they took off the bandages, it wasn't as bad as he first thought.
"To be honest, I've told people that I've been attacked by a shark," he said.
"It is noticeable that there's no nipple there. I've been tempted, as a few of my breast cancer sisters have had, to have a mastectomy tattoo."
Harper said losing his hair was probably the most difficult thing to deal with.
"I was very conscious of the fact I'd lost all my hair," he explained. "In fact, I'd go to football and people I'd known for years didn't recognise me, which I found really strange."
Weight loss is another issue and, throughout treatment, Colin Ensor found it particularly hard to come to terms with what he saw in the mirror every day.
"You look in the mirror and you think, 'Oh my goodness me, that's odd'," he said. "My eyebrows and all that sort of thing, [were] gone.
"I lost a lot of weight."
But despite navigating a particularly tough battle, these men share one positive outlook - and that's that they're lucky to be alive.
"[My scar] doesn't mean a huge amount [to me], it's what the scar is there instead of. What it replaced," said Martin-Bacon. "I don't have cancer. If I actually have to swap the scar for cancer, I'm keeping the scar."