A bad-tempered Prime Minister's Questions has seen Jeremy Corbyn accuse the Conservative Party of "smearing" Labour's London Mayoral candidate Sadiq Khan - while David Cameron repeatedly accused Corbyn of being "friends" with terrorist groups.
The clash was set against tomorrow local and London elections, which are mooted as a key test of Corbyn's leadership amid reports of a coup and the Tories struggling to retain London.
As the Conservatives sought to capitalise on Labour in-fighting over anti-semitism, Corbyn moved to defend Khan against a volley of assaults from the Tories over appearing alongside extremists in the past.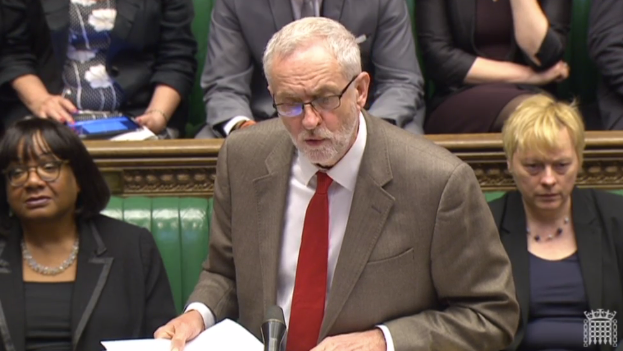 Corbyn said during the House of Commons exchange: "I would like to invite him to think for a moment about the conduct of his party and his candidate in the London Mayoral elections, the way in which they're systematically smearing my friend."
But Cameron time after time ducked questions on poverty and housing to laser in on Corbyn once describing Hamas in 2009 as "friends". The Labour leader has claimed his remarks were taken out of context.
Four times during six questions, Cameron urged Corbyn to withdraw his remarks.
He said: "They are a terrorist group who believe in killing Jews and that's why whatever he says about combating anti-Semitism in the Labour party will mean nothing until he withdraws the remark that they were his 'friends'.
"He needs to do it and they should do it today."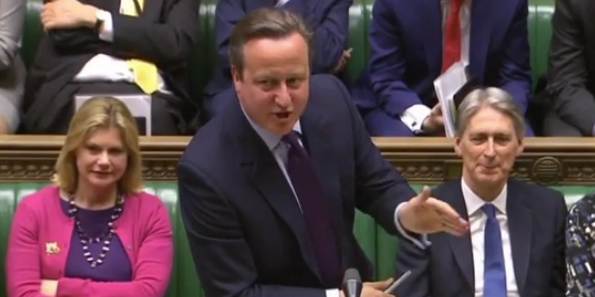 The Labour leader replied: "The points he was making earlier relate to a discussion I was hosting in order to try to promote a peace process and it was not approval of those organisations. I absolutely do not approve of those organisations.
"Anyone who commits racist acts or is anti-Semitic is not a friend of mine. I'm very clear about that."
Labour has commissioned an inquiry into anti-semitism in the party after the suspension of Bradford West MP Naz Shah, former Mayor of London Ken Livingstone, and several councillors.