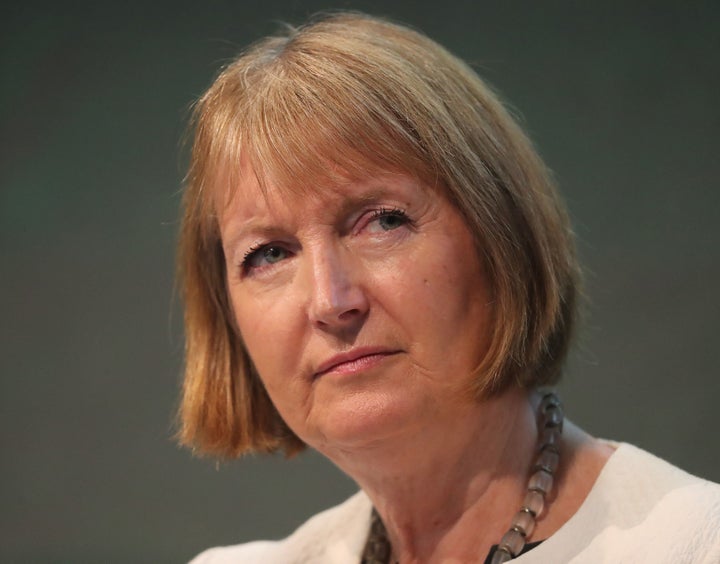 Jeremy Corbyn has been warned that Labour risks "going backwards on equality" after the party decided to not to adopt all-women shortlists in a string of plum parliamentary seats.
Former deputy leader Harriet Harman and outgoing MP Gloria de Piero hit out as it emerged that Labour's National Executive Committee (NEC) had approved all-female candidate lists for just two out of six constituencies where the retiring MP was a man.
And in two other seats occupied by women - Vauxhall and Stockport - the NEC has decided to allow men to stand, despite explicit requests from the local parties for an all-women shortlist.
HuffPost UK has learned that the the NEC Officers group agreed on Monday to allow men to contest the Labour candidacy for Coventry North West, Ealing North, Liverpool West Derby, Rother Valley.
Among other seats where the sitting MP is a man, only Blyth Valley and Poplar and Limehouse will be subject to all-women shortlists, the NEC decided.
Where the retiring MP is female, all-women shortlists were approved for Ashfield and City of Durham but Vauxhall - where pro-Brexit backbencher Kate Hoey is stepping down - was made an 'open' contest.
Just 32% of all MPs in the House of Commons are women. After the last election, 45% of Labour MPs were female, compared to just 21% for the Conservatives.
The practice of all-women Labour lists began in the 1990s and Tony Blair changed the law in 2002 to allow all parties to use positive discrimination to select candidates.
Corbyn supporters point out that the party remains committed to 50-50 representation in the Commons and that two thirds of its candidates in target seats are women.
And allies of the leader stress that of the 19 MPs who have in total stood down as Labour candidates at the next election - including both 'defectors' and retirees - 11 selections were subject to all-women shortlists.
But last week, the boss of Britain's biggest trade union accused the party leadership of "trading" seats intended for women to allow "favourite sons" on the Left to take up seats vacated at the next election.
De Piero, a former shadow minister who is standing down in Ashfield after nine years in the seat, made clear her disappointment at the NEC officers' decision.
"We need to make faster progress on women's representation in PLP but as I understand in six Labour held seats where men retiring, yesterday NEC designated just 2 as AWS and designated Vauxhall where a woman retiring as open," she said on Twitter.
"There have always been circumstances where seats with a retiring woman can be designated open but following NEC designation in Stockport this looks like we are going backwards on equality."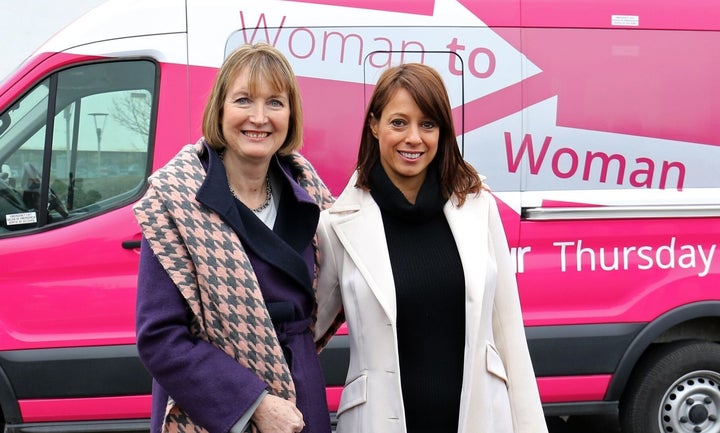 Harman, a former cabinet minister who was acting leader in 2015, added: "Can we have statement from NEC on this? Policy is AWS when replacing woman MP & 50% AWS in others till we achieve parity. Has policy changed?"
One female Labour MP told HuffPost: "We need to keep the status quo in seats where women are standing down, at the very least. But if you don't do that, then you need to do even better among the seats where men are standing down.
"The talk is about letting members decide, but that only seems happen where it suits the leadership."
A shadow Cabinet minister added that there would be "ructions" in the Parliamentary Labour Party (PLP) over the decision.
A spokesman for Vauxhall Labour Party told HuffPost UK: "We are extremely disappointed to learn this morning that the NEC has rejected our call for an All Women Shortlist in selection of our next MP.
"Vauxhall Members unanimously passed a motion last month making this request, and we are concerned that NEC members with no connection to the local party have taken this decision out of the hands of local members.
"We call on the NEC to formally explain their decision to the CLP, and reconsider, respecting the decision and democratic wishes of Vauxhall members.
"There is a long-standing tradition of where a retiring MP is a woman, she is replaced by a woman. By breaking with this we put at risk Labour's efforts to ensure 50% of its parliamentary party are women."
However, the local party called on the NEC to allow Vauxhall to begin its selection process "immediately" because of the threat of an autumn general election, adding "we will not stand for a candidate to be imposed by backdoor means on the constituency if a snap election is called".
Many local Vauxhall members want the party to ensure the local BAME population is represented.
Two leading Corbyn allies, Momentum's Laura Parker and political secretary Katy Clark, are seen as contenders, but the seat will be hotly contested by others too.
Senior Labour sources defended the NEC decision and one NEC source pointed out that in the nine 'defector seats' where MPs had quit the party for Change UK, independents or Lib Dems, six were now all-women shortlists.
It is understood that Bury South, where former MP Ivan Lewis was suspended, may be subject to an all-women list.
A spokesman said: "The Labour Party has more women MPs than all the other political parties combined and we are committed to improving diverse representation at all levels of the party.
"In the next election, women candidates will be standing in more than two thirds of our target seats."
Some 72 women candidates have been selected in 102 target seats for the next election and the party still has the aim of a 50-50 gender balanced PLP by 2020.