A mum whose son died after doctors failed to spot he had sepsis, is hopeful a 'Coronation Street' storyline will help prevent the deaths of other children.
"It was less than 12 hours after we had left the GP surgery with cough medicine, and he was dead," says Sue Morrish from Devon. Her son Sam would be eleven today if he had survived the blood poisoning, which killed him just two days before Christmas in 2010.
A report into Sam's death exposed a catalogue of failings on the part of those who treated him - and with the family having no knowledge of sepsis themselves, his condition was not diagnosed until it was too late.
Morrish and Rachel Oyoo, from Luton, whose daughter Rosie spent five days on life support after developing sepsis, are both hopeful that Coronation Street's major summer storyline in which seven-year-old Jack Webster develops the condition, will help raise awareness of the symptoms and prompt parents to ask the question: could it be sepsis?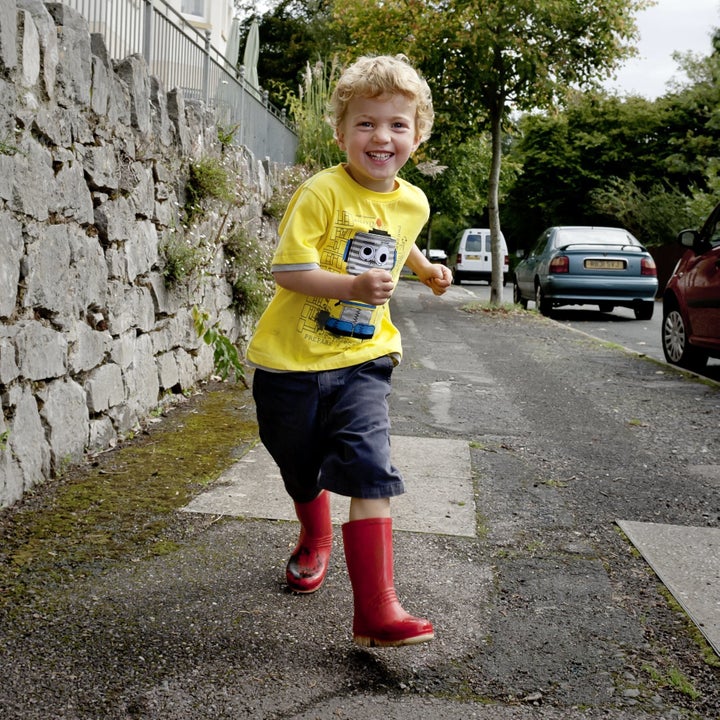 'Coronation Street' viewers will see Jack Webster becoming unwell after cutting his knee playing football. He is taken to hospital, but similarly to Morrish's son, he is then sent home, where he becomes increasingly more ill.
Morrish believes that this storyline could help "embed sepsis in the public psyche", which is important as according to Dr Ron Daniels, CEO of the Sepsis Trust UK, lack of awareness - including among medical professionals - means that many cases aren't diagnosed until it is too late,
Neither Morrish nor Oyoo knew to be vigilant for symptoms of sepsis, despite both checking their children for signs of other common conditions, such as meningitis. But now Morrish knows the things she thought were unusual - such as Sam's extreme lethargy and sleepiness, having a dry nappy despite being hydrated and a decreasing temperature coupled with a recent fever - were all red flags for septic shock.
"I tend to do what I'm told, although I was incredibly worried...'"
Sepsis (also known as blood poisoning) is when the body attacks its own organs in reaction to an infection, which can arise from something as innocuous as a small cut, insect bite or urine infection. Every year in the UK, 44,000 people die after developing sepsis, that's 120 people every single day, and 60,000 suffer permanent, life-changing after-effects.
Morrish's whole family, including her then three-year-old son Sam, came down with the flu in the first few weeks of December 2010. After a week, she took him to to the GP, but was sent home in the belief that he was on the mend.
The next day Morrish noticed Sam's temperature had dropped - something she took to mean he was getting better - but she also noted that his demeanor had worsened. In fact it was so bad that she posted on Facebook saying he was the "most ill" she had ever seen him. Something she now looks back on with mixed emotions.
"I just had a gut feeling that something was wrong," she said, but after taking him back to the doctors and being given cough medicine, she went home. "I tend to do what I'm told, although I was incredibly worried."
When Sam started vomiting black liquid Morrish was told to take him to the out of hours doctors, where she was instructed to wait in a queue - it was only when a nurse walked past and saw how ill Sam looked that he was finally taken to the local A&E department.
Still even after arriving, he wasn't given antibiotics to treat the sepsis for another three hours. By 5 o'clock the next morning he was dead.
Time really is of the essence when treating sepsis, as Daniels says "it can be easily treated if caught early", but "with every hour of delay in getting help increases the risk of death by about 2-5%".
Which is why Daniels hopes the 'Coronation Street' storyline will help "create a whole nation of advocates" who will ask the question "is it sepsis?" when they see someone displaying the symptoms.
"As in so many cases, it is a hero advocate, a locum doctor, who spots Jack had sepsis and steps in," he said. "So often when we're dealing with people who've had sepsis, it has been that advocacy that has made a difference between life and death."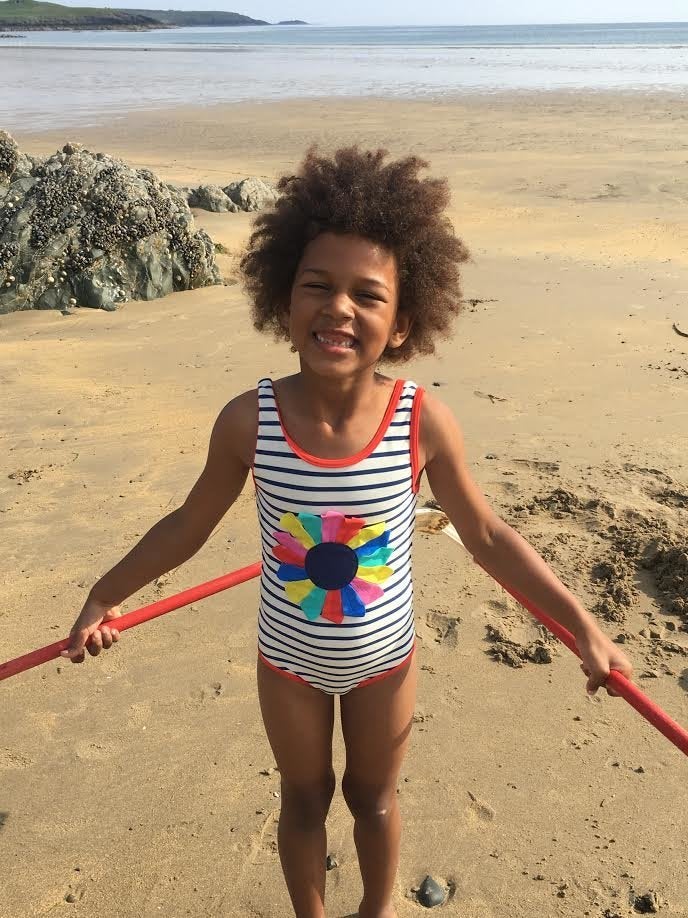 Oyoo, also said she completely missed the signs of sepsis in her daughter, who is now six-years-old. "It just didn't cross my mind," she said. "I knew nothing. I could have got her help so much quicker."
Now the Oyoo family refer to Rosie's five days on life support in May 2015 as her 'big sleep'. "Hopefully when she is older she will look back and be proud of what she survived, but right now she doesn't want to know," says her mum.
Similarly to Sam, Rosie's illness began when she was struck down by another illness - chicken pox - and she had all the usual symptoms of a flu-like condition. Two or three days later, after visiting the GP, her temperature also started to drop.
"Looking back, I'm confident at that point she was entering septic shock. She couldn't speak, she was incoherent, and was going in and out of consciousness," said Oyoo. By the time she got to A&E Rosie could barely walk. "Her kidneys were failing, her body was shutting down."
Even at this point Oyoo was told that she was fussing and that her daughter was exacerbating her symptoms for attention. "Doctors and nurses weren't thinking sepsis either," says Oyoo. "But if you don't think sepsis, you take that risk. We are really lucky she did survive but honestly it should never have got that far."
The mother-of-three says that raising awareness isn't about making parents solely responsible for diagnosing their children, but simply empowering them to ask the question - could this be sepsis?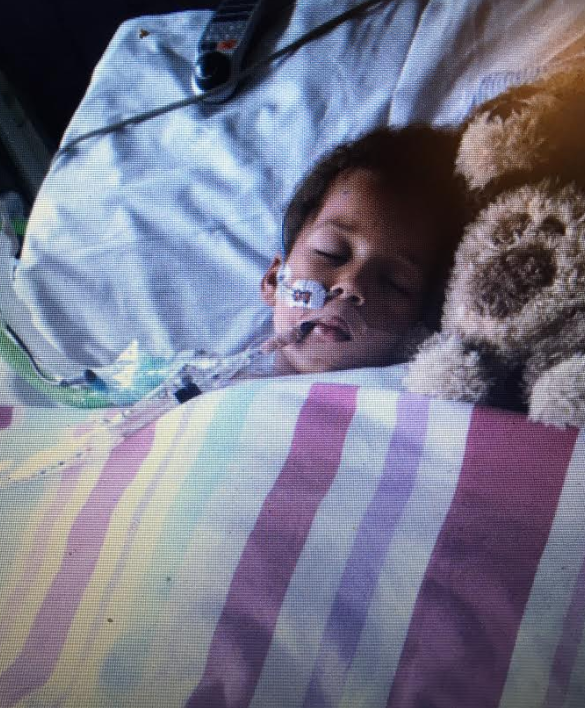 Daniels has been helping the 'Coronation Street' team with developing the storyline for Jack's battle with sepsis. "Stories like Jack's are all too familiar and remind us of the devastating human cost of sepsis," he said. "Individuals and families have their lives torn apart by the condition – more people than breast, bowel, prostate cancer and road accidents combined. Better awareness could save thousands of lives each year.
"We're hoping to use this story to really heighten awareness around sepsis amongst all demographics. This just shows that sepsis can affect everyone and critically it describes the impact on the family, which is something that our support team have to deal with on a day-to-day basis and it's really important.
"Families are often forgotten in this, people are very sympathetic towards the victim but the broader family are also left reeling, wondering why are they bereaved or having to support their loved ones through a rehabilitation journey."
These are the warning signs of sepsis in children:

1) Feels abnormally cold to touch.

2) Looks mottled, bluish or has very pale skin.

3) Has a rash that does not fade when you press it.

4) Is breathing very fast.

5) Has a 'fit' or convulsion.

6) Is very lethargic or difficult to wake up.