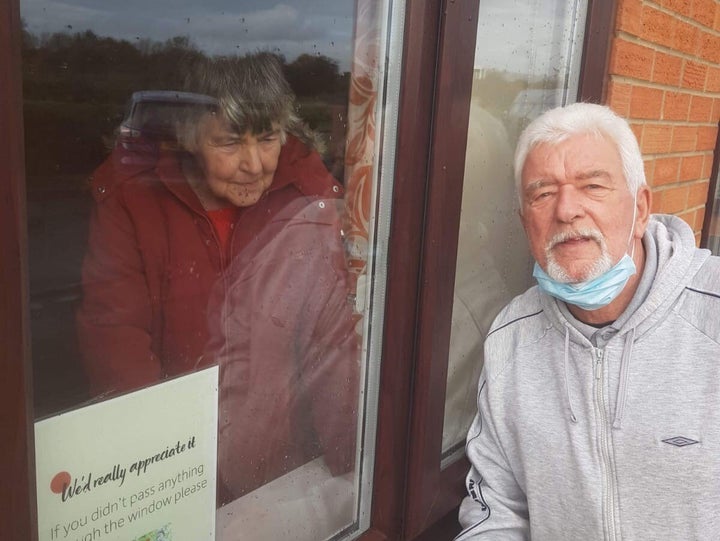 My beloved wife, Lynne, and I have been married for 54 years and share three children, six grandchildren and two great-grandchildren together. When you plan your life with the one you love, you never plan for the tragedies, or the unexpected that blindsides you and flips your whole world upside down. You never plan for hearing that the woman you love has Alzheimer's disease.
All I can remember thinking of at the time was, "Why Lynne and not me? I wish I could take her place". I was distraught, but I decided to care for Lynne at home – it was a no-brainer; this is my wife and it was for me to look after her.
I didn't know how difficult it would be to care for someone with dementia, without having a clue about what to do. Lynne had frequent hallucinations of strangers entering our bedroom, so she felt safer sleeping in the lounge. I found it hard to sleep, knowing that Lynne was in the other room and could need my help at any moment. Once, she even barricaded herself into the lounge with furniture in the night to stop the strangers that she saw from coming in.
With no sleep and respite, our children started to notice a change in me. I hated to admit it, but I was struggling. Just before the first lockdown in March, I started to see a psychiatrist and he told me that I needed to rest. I assured him that I'm fine, and that Lynne needs me.
"It wasn't until one traumatic night I realised that continuing to care for Lynne on my own, could have disastrous consequences – for both of us."
It wasn't until one traumatic night I realised that continuing to care for Lynne on my own, could have disastrous consequences – for both of us. One night I forgot to turn the cooker off from the mains, and I awoke to the sound of Lynne moving around. I felt intense heat coming from the kitchen and to my horror I realised that, for whatever reason, Lynne had turned on four ceramic hobs and walked away. I don't know how long the hobs were on for, but it was enough to melt our units and the extractor. I can't bear to think what could have happened if I hadn't awoken sooner.
The pandemic made things even more difficult. Lynne didn't understand Covid-19 or social distancing, or why she wasn't allowed to go outside. Caring for her got increasingly hard, and in June, I made the tough decision to move Lynne into a care home. As much as I wanted her to stay with me, and as much as it broke my heart, I knew it was for the best.
I haven't touched Lynne in six months due to visitor restrictions, and have only been able to see her for 20 minutes every week through a protective screen. I've kept myself busy by redecorating our bungalow, and Alzheimer's Society's Companion Calls have been a lifeline to me during this difficult time. Every Wednesday morning I eagerly await my call with Tracy, the volunteer I have been paired up with for a regular chat, and who always brightens up my day.
Christmas pre-dementia, and pre-Covid, involved being surrounded by family, and we'd often host. I would dress up as Father Christmas, trying to convince our kids – who were little at the time – that I was definitely Father Christmas, and not their dad! When they got older, they would take turns hosting, or we'd all go out for a meal.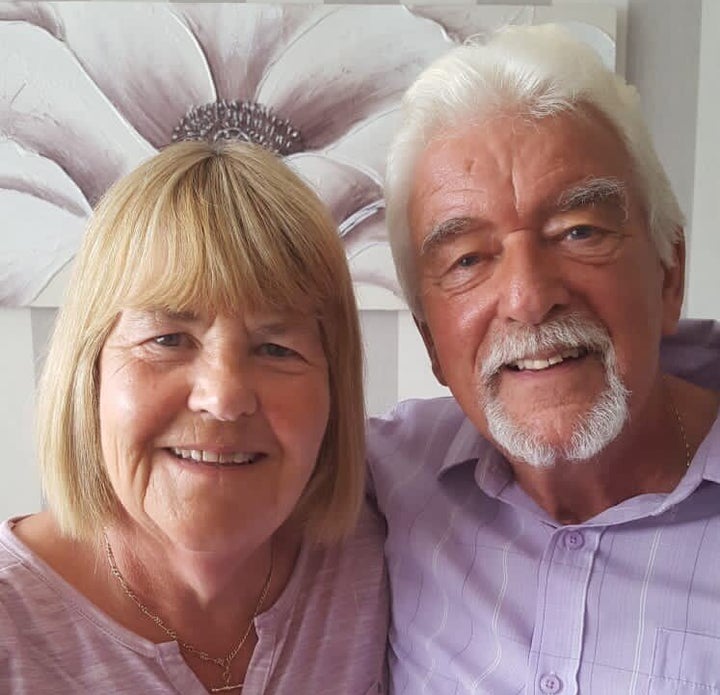 This Christmas will be the first without Lynne at home. Luckily, Lynne's care home is allowing indoor visits as long as I test negative for Covid, meaning that I could be getting the best Christmas present that money can't buy – a kiss and cuddle from my wife. I will also need to drop off my presents days before for them to be quarantined in time for Christmas Day.
We live in Hull, but with London and the South East now in Tier 4, I worry that my hopes for Christmas morning will be dashed at the last minute. My heart goes out to the many families who have had the joy and excitement of seeing their loved ones ripped away, particularly after the year of hell we've all had.
For anyone caring for someone with dementia at home, or from afar, I want you to know that the only way to stay strong for them is to look after yourself. Don't be afraid to ask for help, whether it's emotional, financial or just someone to talk to. With 850,000 people with dementia in the UK right now – please remember, you are far from alone in this.
For information and support about dementia, call Alzheimer's Society Dementia Connect support line on 0333 150 3456 or visit alzheimers.org.uk