Pubs, bars and restaurants across England will be subject to a 10pm curfew from Thursday, in an attempt to reduce Covid-19 transmissions.
Meanwhile, Rhondda Cynon Taf in Wales went into local lockdown last Thursday (September 17) where residents face slightly different restrictions, but a curfew nonetheless. Four additional Welsh counties – Bridgend, Blaenau Gwent, Merthyr Tydfil and Newport – will face local lockdown restrictions including a curfew from 6pm tonight (Tuesday 22).
The idea of a curfew is alien to many of us – probably something we've not considered since our teenage years. Understandably, it's prompted lot of questions: the big one being whether or not a curfew will even make a difference.
To help us all get our heads around the situation, here's what you need to know.
How will life change under the curfew?
Entertainment and leisure venues will be forced to shut from 10pm to 5am across England from Thursday September 24.
In the Welsh counties subject to local lockdown restrictions, residents face a slightly later curfew, as all licensed pubs, bars and restaurants are being told to shut by 11pm.
So, can I still go to other people's houses after 10pm?
It depends on where you live. In the north-east, for example, you can no longer socialise with other people outside of your own household or support bubble, whatever the time of day. This means you can't just bundle into a mate's house come 10.05pm. These restrictions also apply to areas in Wales that are under local lockdown.
In parts of England without local lockdowns, however, you can still meet in the home – at least for now. The new curfews will only apply to certain businesses, but in private settings, the rule of six applies.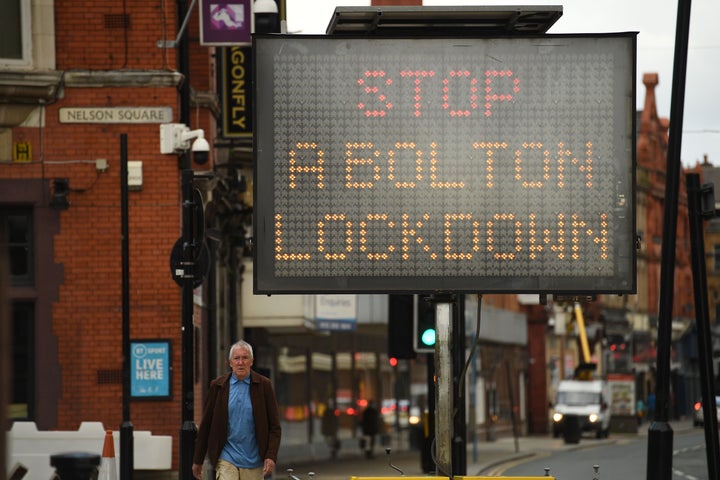 Okay, but what happens if I'm walking home after 10pm?
Don't worry, you won't be arrested on the spot or turn into a pumpkin once the clock strikes 10pm. If you're walking home – while maintaining other social distancing rules – that's fine.
You can also be out and about at night if you work night shifts, for example, or you're heading to the supermarket for some late night shopping.
Details are still emerging about what the new curfews will look like, but if they follow the same rules as the Bolton curfew, places including laundrettes, newsagents, pharmacies and more were permitted to stay open past 10pm.
But will it actually make a difference?
The virus doesn't gain super transmission powers post 10pm – and the jury is out on whether this will actually help curb the current rise in cases.
"I imagine it's a performative effect, where the government want to demonstrate that they are doing something – but don't want to shut pubs as the economic impact would be significant for the hospitality industry," Dr Clare Wenham, assistant professor of Global Health Policy at the London School of Economics and Political Science (LSE), tells HuffPost UK. "Plus it could be politically bad to shut pubs, as everyone loves them."
Dr Nilu Ahmed, a lecturer in Social Sciences at the University of Bristol, believes a curfew may be effective, though, as it'll change our behaviour. "I think they're necessary for a start because we know we've got to restrict people interacting. As people drink more and as people get past that point, usually after about 10pm, that social distancing goes out of the window," she tells HuffPost UK.
"Even if you're not a drinker or you're a mild drinker, it's about getting too comfortable. As soon as you're back in that familiar space, you start to go back to our old habits."
Why doesn't the government just shut pubs completely?
As well as the potential economic and political fallout mentioned by Dr Wenham, Dr Ahmed believe there's mental health benefits to maintaining some normality.
"Anxiety levels and depression have soared under lockdown, we have a real issue with people's mental health now, so I do think opening up those venues and loosening restrictions was necessary for that – not just for the economy, as some people have been saying," she says.
The news of a curfew and increased restrictions may be "terrifying" for some people, she adds. "I think we're slightly more used to it, having had the massive lockdown we had in springtime. But this curfew coming in again might be reminding people of that feeling – and that's another terrifying element, people thinking: 'I don't want to go back there.'"