This article has been updated to reflect a statement from University Hospitals Coventry and Warwickshire NHS Trust which says the 18-year-old had tested positive for Covid-19 but died of an unrelated illness.
An 18-year-old has died in the UK after testing positive for coronavirus as the death toll in the UK rose to 281.
As of 9am on Sunday, 78,340 people had been tested for coronavirus in the UK, with 5,683 patients confirmed positive, the Department of Health and Social Care and Public Health England said.
Those who have died also included a patient aged 102 – thought to be the oldest victim in the country so far. The total number of fatalities in the UK has risen by 48 in the last day.
In England, 37 more people who tested positive for Covid-19 have died, bringing the total number of confirmed deaths there to 257.
Those who died - including the teenager - were all in vulnerable groups, including with underlying health conditions.
On Monday, Professor Kiran Patel, chief medical officer for University Hospitals Coventry and Warwickshire NHS Trust, said the 18-year-old had tested positive the day before they died "but this was not linked to their reason for dying."
Patel said: "We can confirm that sadly a patient who was being treated for significant underlying health issues has passed away at University Hospital, Coventry.
"Our thoughts and condolences remain with the patient's family and loved ones at this difficult time."
There have been seven fatalities in Wales over the last 24 hours, taking its total to 12 and a further three in Scotland, where the number of deaths overall now stands at 10.
Meanwhile, an elderly patient with an underlying medical condition has become the second person to die in Northern Ireland after testing positive for coronavirus.
The latest figures came as Boris Johnson said the government is ready to impose tougher restrictions to curb the spread of the coronavirus if people do not follow the guidance on social distancing.
The prime minister insisted that he did not want to close down access to parks and playgrounds because of the benefits to people's mental and physical wellbeing.
But amid reports of crowds flocking to parks, beaches and beauty spots across the country, he said the government was ready to impose the kind of "tougher" measures adopted in other European countries if people did not behave responsibly.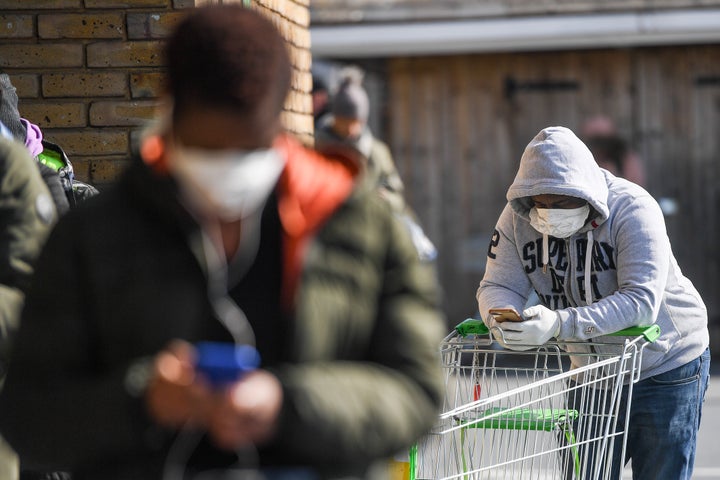 How did the outbreak start?
Coronaviruses are a large family of viruses that cause illnesses ranging from the common cold to more severe diseases such as severe acute respiratory syndrome (Sars).
The strain that has recently emerged is a new strain that had not been previously identified in humans. The respiratory disease it causes has been named Covid-19 by the WHO.
Coronaviruses are zoonotic, meaning they are transmitted between animals and people, the WHO says.
The first cases identified were among people connected to the Huanan Seafood Wholesale Market in Wuhan, China.
Experts believe the virus is spread in cough and sneeze droplets. The virus can survive on surfaces for several hours, but it is unclear exactly how long for.
Government scientists say a small proportion of people will pass on the virus while having no symptoms themselves.
General medical advice is to wash your hands with soap and hot water more often. Do this for at least 20 seconds each time.
The NHS says people should also wash their hands when they get home or arrive at work. Hand sanitiser can be used if soap is not available.
What are the symptoms?
Anyone with coughs and sneezes should catch them in a tissue, which is then put in a bin. Wash your hands afterwards.
People should also avoid close contact with people who are unwell, and avoid touching the eyes, nose or mouth if their hands are not clean.
Initial symptoms include fever, cough, tightness of the chest, shortness of breath and breathing difficulties.
More severe cases can cause pneumonia, sepsis and septic shock, which can lead to death. There are no specific treatments or vaccines as yet but symptoms can be treated.