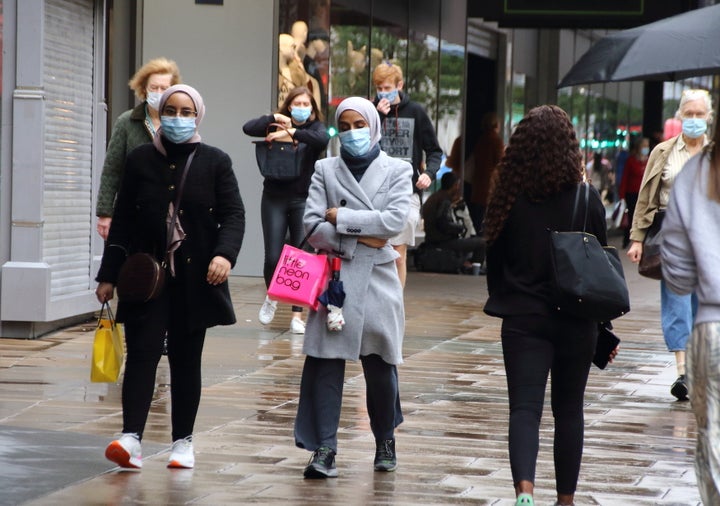 Almost 50,000 people died of coronavirus between the months of January and August in England and Wales this year, according to figures released by the Office for National Statistics.
The figure of 48,168 is 122 times more than the 394 people who died of the flu and more than three times higher than the 13,619 people who died of pneumonia during the same period.
The data in the latest ONS figures uses deaths where Covid-19 was the underlying cause of death.
It gives a slightly lower total number of deaths than another measure used by the ONS that counts any death where Covid-19 is mentioned on the death certificate.
The ONS also said influenza and pneumonia was mentioned on more death certificates than Covid-19, but was not the underlying cause of death in the vast majority of cases.
The data also revealed that the proportion of deaths occurring in care homes due to Covid-19 (30.0 per cent) was almost double the proportion of deaths due to influenza and pneumonia (15.2 per cent respectively).
ONS' head of mortality analysis Sarah Caul said: "More than three times as many deaths were recorded between January and August this year where Covid-19 was the underlying cause compared to influenza and pneumonia.
"The mortality rate for Covid-19 is also significantly higher than influenza and pneumonia rates for both 2020 and the five-year average.
"Since 1959, which is when ONS monthly death records began, the number of deaths due to influenza and pneumonia in the first eight months of every year have been lower than the number of Covid-19 deaths seen, so far, in 2020."
It comes as medical leaders have express concern over the rising numbers of Covid-19 patients admitted to hospital.
Helen Stokes-Lampard, chair of the Academy of Medical Royal Colleges, said the "indications are not looking good" as she urged people to stick to local lockdown measures.
She said the nation was at a "tipping point" and warned virus transmission could "get out of control".
The former chair of the Royal College of GPs said that as well as rising numbers of patients needing hospital admission, there is also an increase in those needing intensive care.
"We will be getting more data later today but all of the indications are not looking good," she told BBC Breakfast.
"In the last month alone we have gone from a few hundred a people a day in hospital with coronavirus, to thousands. Right now we have got over 3,100 people in hospital with coronavirus around the UK.
"Actually, 500 of those are in ITU beds. That's really worrying.
"A month ago we only had 60 people in the whole of the UK in ITU beds. So we are seeing a very worrying trend at the moment."