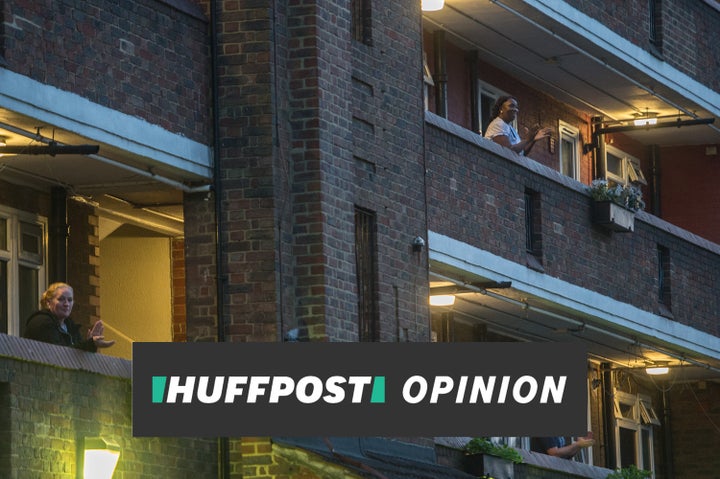 We are nearly three weeks into an enforced lockdown due to the outbreak of Covid-19. Our living spaces today have become makeshift classrooms, workspaces and places to exercise. That's a lot of time at home. As the bank holiday weekend is upon us and the lockdown is likely to continue, possibly into the summer, the substandard conditions that so many of us live in have never been so starkly apparent.
For many of us, having to stay at home doesn't necessarily prevent us from being outdoors and enjoying the good weather. But that is not the case for everyone. The latest English Housing Survey suggests that 20% of dwellings in England are flats, many of which will have little or no outside space. What's more, 2% are high rise flats; that may not sound like a lot, but it is approximately half a million homes. In 2006, this survey found 8% of households in England had no garden, patio or large balcony.
It is perhaps worth considering other aspects of our homes that become even more relevant now that we are having to spend so much more time in them. Although the proportion of non-decent homes has been steadily declining, it remains the case that, in 2018, 18% of homes in England — that's 4.3 million — failed to meet the Decent Home Standard. In the same year, around 800,000 homes had damp problems.
Analysis funded by Shelter in 2013 made plain that living in bad housing means you are disproportionately more likely to suffer from poorer physical and mental health, as well as respiratory health problems such as either asthma, breathlessness or wheezing. In 2017, 38% of people in England who had problems with the condition of their home said it brought on or made worse mental health problems, including anxiety and depression.
And it is not just the physical characteristics of our homes that we will be getting more acquainted with during this pandemic, it's also the other people in them. There has rightly been a lot of attention on those living alone, and there may be issues too for those that don't. Most concerning was the sharp increase in the volume of calls to the UK's national domestic abuse helpline over the past week.
Overcrowding has also become more prevalent in recent years, particularly for private and social renters. In 2018, 3% of households — over three-quarters of a million — were classed as being overcrowded. Yet while only 2% of White British households are overcrowded, 30% of Bangladeshi households and 15% of Black African households are.
"And it is not just the physical characteristics of our homes that we will be getting more acquainted with during this pandemic, it's also the other people in them."
In the face of a lockdown, families have also regrouped. The landmark 2020 Marmot Review cites health benefits for multi-generational households in terms of reduced social isolation – particularly significant today – but also health risks that are associated with overcrowding. There could be real impacts on outcomes for children who are now homeschooling, too. Recent research from the US finds that children living in a crowded household at any time before age 19 are less likely to finish school, and tend to have lower educational attainment at age 25.
So the lockdown is presenting particular challenges, whether it be reduced opportunities to go outside or more time in cramped and overcrowded conditions. And we don't yet know the toll that being cooped-up for weeks or even months in these circumstances will have.
But if the impacts of lockdown on our population are unequal, the long-term social effects are likely to be also. Only when life begins to return to normal will we see if those inequalities in health, wellbeing and housing are more pronounced still.
Some years ago, it was estimated that poor housing costs the same to the NHS as smoking or alcohol. Progress has been made since, but the pandemic is once again exposing substandard living conditions that wrongly damage the health of our nation. When the system comes under pressure, cracks start to show.
Government's short-term help for those who rent is clearly needed, but the opportunity that Covid-19 creates — to tackle the problem of poor housing, particularly prevalent in the private rented sector — is one that must not be missed.
Alun Humphrey is director of household surveys and Nancy Kelley is deputy chief executive at the National Centre for Social Research