The coronavirus crisis is impacting home life for every one of us but it's fair to say some of the UK's 27.6 million households are feeling the strain of lockdown more than others.
While some have no choice but to hunker down and try to make the best of a difficult situation, others are rethinking their living arrangements in the hope of finding a better alternative. Being away from home or welcoming a new addition to your household for an indeterminate period is not a step taken lightly.
Poor health, childcare challenges and fear of loneliness are just a few of the factors leading people to form new lockdown households, with family members stepping up to support each other in this unsettling period.
HuffPost UK spoke to four families about the changes they've made since Boris Johnson announced the strict new rules governing life in the UK – and how they're coping with their new situations.
'My parents aren't as tidy as me'
Kate Hughes, 35, made the decision to move in with her parents in East Sussex 10 days before the lockdown began. Hughes has cystic fibrosis (CF), which puts her on the list of 'shielded' (formerly known as 'extremely vulnerable') patients, a group of around 1.5 million people deemed at increased risk from coronavirus.
"The rather intense advice for my group includes not going nearer than 2m to anyone in your household and eating your meals in your bedroom away from anyone else," says Hughes. "I'm not managing to do either of those."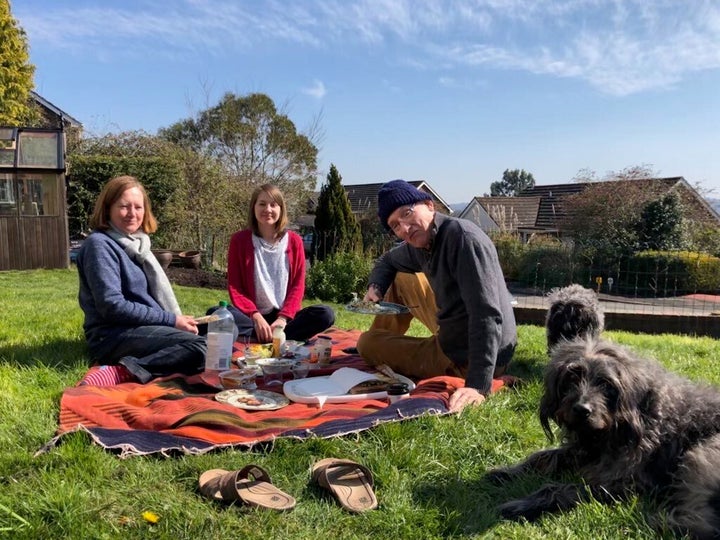 Her parents are both working from home full-time, however, and have stopped leaving the house aside from walking the dogs in a nearby field once a day.
"We started this earlier than government advice because my immune system is so poor and we are used to infection control measures: when I have a chest infection in normal circumstances, my parents swab down door handles and light switches and everyone washes their hands more, to avoid a secondary infection."
The move hasn't been a "radical readjustment", Hughes says, because she's lived with her parents for several periods of a few months at a time since leaving home. But there are downsides to the new setup, from the relatively minor – "I miss the autonomy of choosing my own food" – to the emotional upheaval of not knowing when she will next see her boyfriend.
Hughes says that if she were to catch coronavirus "the chances of survival are low and made lower by the shortage of ventilators and ECMO machines which are often needed when people with CF get very ill with a bad virus or flu."
Even so, she's trying to stay positive, doing simple things like picnic lunches in the garden and family yoga sessions. "We're thinking of taking up badminton."
'There's mutual respect but dad's in charge'
Sue Osborne, 62, moved in with her 92-year-old father and 76-year-old stepmother in Abingdon, Oxfordshire, on 18 March to help out after her dad underwent scheduled surgery for bowel cancer. "I came with the intention of seeing him out of hospital and staying for a week or so to make sure that things were okay," says Osborne.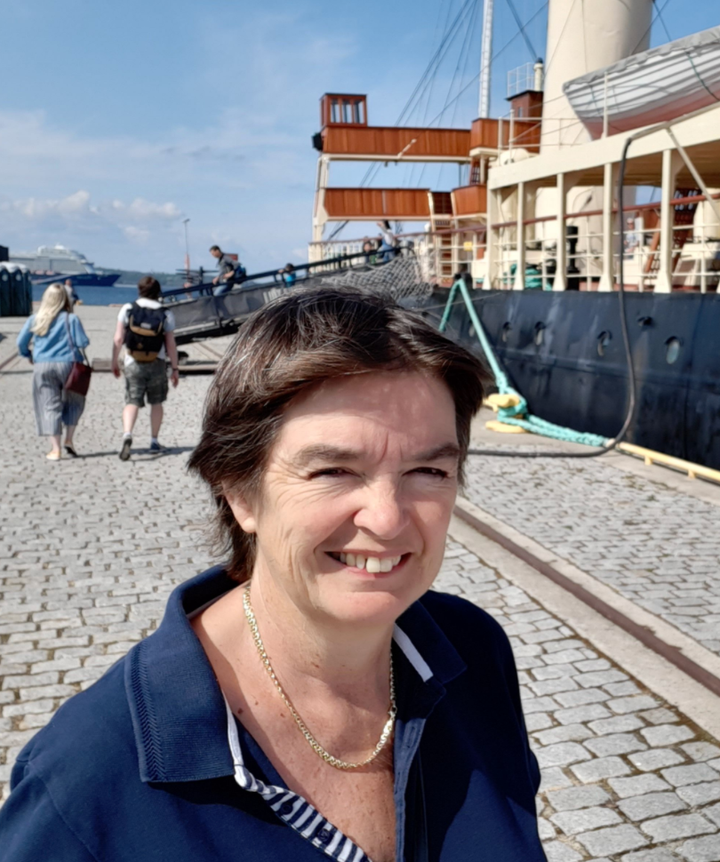 After lockdown was announced, "it became apparent that it was probably a good idea to stay. They quite appreciate the company and I can be of practical help". Osborne does the shopping so that her father and stepmother can both stay home and reduce their risk of infection. The benefits are mutual, she adds: "If I were at home I'd be on my own, which I'm not sure I would like all the time."
Osborne has taken over the majority of the cooking since she was furloughed from her job as a bookkeeper at an accountancy firm, but is being careful not to "tread on toes" as far as the household routine is concerned. "One has to respect that it's their home and their way of life."
It's been decades since she last lived with her dad but their dynamic has changed very little, she says. "My father has always been somebody who is the head of the family. He's not dictatorial but he has an air about him; he expects things.
"I've always had a very good relationship with my dad so there's an element of teasing going on so when he does dictate something to me. I say, 'Yeah, I know dad, I've been on this world quite a long time now and I know how to do that'. And he looks at me and grins."
'I had visions of being like Mary Poppins'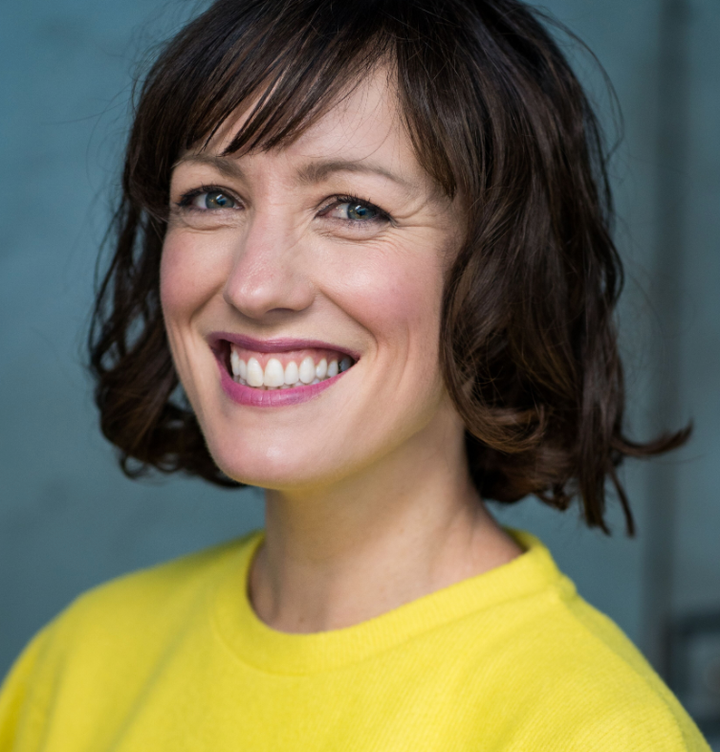 Lisa Williamson, 40, moved back to her hometown of Nottingham to help look after her 8-year-old niece and 5-year-old nephew so her key worker sister, Helen, 43, can work as a nurse in an intensive care unit.
The children's grandparents "normally help out a lot with childcare" but that's not an option at the moment because Lisa and Helen's dad has a lung condition that puts him at higher risk from coronavirus.
"It dawned on me that I was the only person who could go up and fill in," says Williamson, who lives in London with her partner and stepchildren (he shares custody with the children's mother). "I couldn't see any other possibility that wouldn't have me worried sick all the time."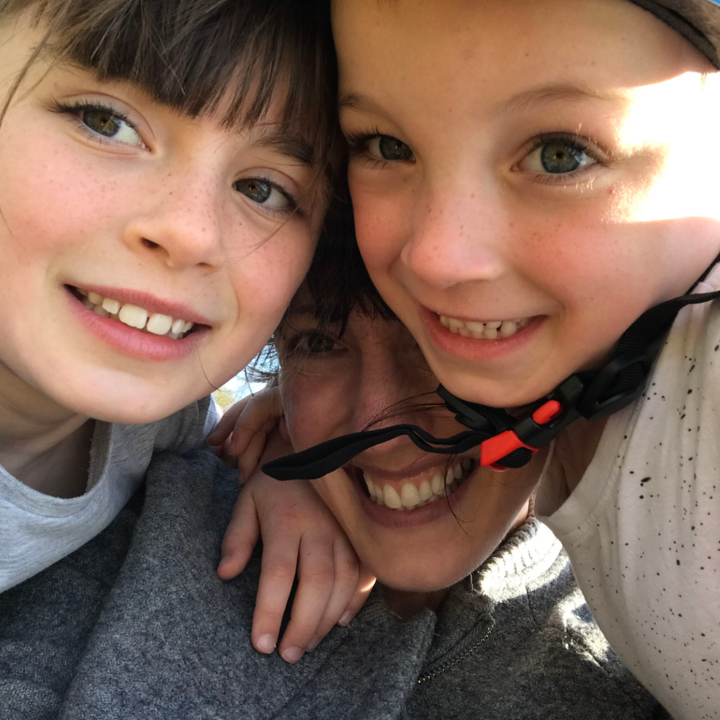 She adores her niece and nephew but is finding the home schooling side of things more challenging than she expected. "I'm fun Aunty Lisa so for me all of a sudden to be like, 'We need to sit down and do maths' is just quite tricky," she says. "Hopefully we'll get into a rhythm with it."
Her new responsibilities don't leave Williamson much time for her work as an author of fiction for children and young adults. "I'm having to get good at grabbing moments," she says. "I jump on my computer, put my headphones in. It's nice to disappear into a world that's not got the coronavirus."
'It's a lot noisier with everyone home'
Anita Lo, 26, wasn't too excited about the prospect of spending the lockdown by herself in her "very small studio" in east London. Fortunately, she says, her parents were "very encouraging" about having her back in the family home in Cheshire, where they live with Lo's 17-year-old brother and sister, 31.
They were all concerned about Lo inadvertently bringing Covid-19 with her from London, so the family kept their distance for the first two weeks of her stay. "At dinner I ate in the corner of the room but I could still talk to them," she says.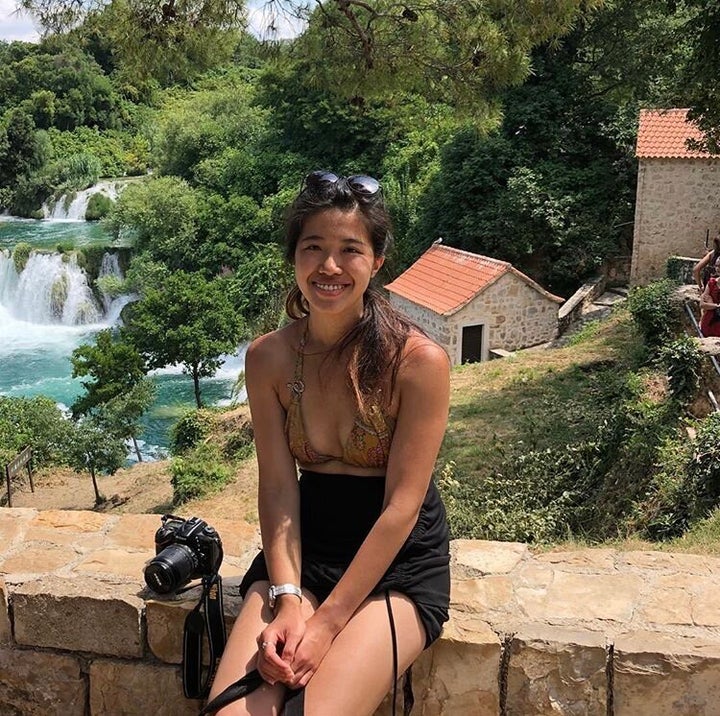 It's nice to be back, she says, but a "bit weird" too. "I'm stuck with my little brother, who's very bored because this was meant to be his final year of A levels," she says. "We're bickering a lot."
Lo is kept busy with her role as an account manager at a PR agency Monday to Friday, having commandeered the living room as her home office. At the weekends, however, it's all too easy to "slip into teenage habits", she says, though she has returned home with a more mature attitude towards helping out with chores, shopping and moral support.
Her parents, she says, are getting used to having a full house again. "It's reassuring for them to know that all their kids are safe."