Coronavirus has changed everything. Make sense of it all with the Waugh Zone, our evening politics briefing. Sign up now.
Priti Patel has been warned by MPs that police must not repeat the "problems of stop and search" by unfairly targeting ethnic minorities while enforcing the coronavirus lockdown.
In a letter to the home secretary seen by HuffPost UK, the cross-party group said while the emergency powers handed to police were "clearly necessary" to prevent the spread of the virus, civil liberties must not be "curtailed more than necessary".
Men were overwhelmingly the worst offenders, accounting for 82% of cases.
The majority (60%) of offenders identified as white, 23% did not identify their ethnicity, 10% were Asian, 4% were Black and 2% were mixed race.
Police chiefs said this showed no ethnicity was suffering disproportionate enforcement.
But the MPs want the Home Office to publish regular statistics including figures for the number of fixed penalty notices, arrests and detention in the two-monthly reports required under the Coronavirus Act.
They also have demanded the reports include information about the ethnicity of those who are issued with penalties, arrested or detained.
Christine Jardine, the Lib Dem home affairs spokesperson, said scrutiny of how the police were using emergency powers was essential to win the consent of the public.
"This is about ensuring no community is disproportionately impacted by new policing powers, and that no one is wrongly detained, prosecuted or convicted. Transparency will be central to maintaining public trust," she said.
As well as Jardine, the letter is signed by MPs including former Labour leadership candidate Clive Lewis, Labour MPs Rushanara Ali and Zarah Sultana, Lib Dem acting leader Ed Davey, and Lib Dem MPs Munira Wilson and Layla Moran.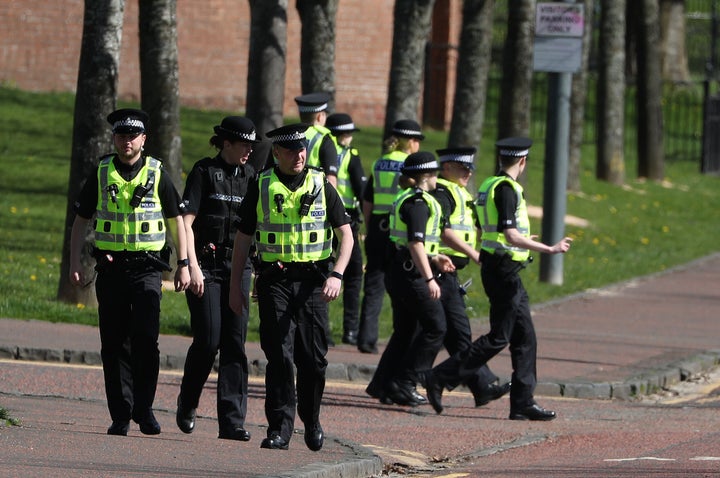 "Like everyone on the frontline of this crisis," the MPs wrote, "our police are doing a very difficult job in extremely difficult circumstances. That job depends on the consent and cooperation of the public.
"As with all police powers, there should be robust monitoring of the use of these emergency powers, with statistics published regularly for public scrutiny.
"It is also essential that we guard against these new emergency powers being used disproportionately against certain communities – especially Black, Asian and minority ethnic communities.
"The problems of stop and search, whereby a Black person is 10 times more likely to be stopped and searched than a white person, must not be repeated.
"Will you and your department therefore work with police forces to ensure that records of the use of these powers include the ethnicity of the people they are used on, and that these statistics are also published regularly?
"During this difficult and challenging time, it is essential that police enforcement of emergency laws builds up public trust and cooperation. This will help to effectively implement the lockdown and flatten the coronavirus curve. We cannot afford for these new powers to be used in a way that undermines that trust."
Several police forces have been criticised for threatening to take action that is not included in the new laws.
Another officer was filmed saying he would "make something up" in order to arrest someone for breaching the lockdown.