NHS workers battling coronavirus are facing a "national shortage" of protective clothing, HuffPost UK has been told.
Labour MP Rosena Allin-Khan, a working doctor who still works shifts in A&E, said scientists had told her that there were not enough body suits in the right sizes, while some doctors were only now starting to receive protective clothing.
It came amid new official estimates suggesting 5,000 to 10,000 people in the UK have coronavirus, leaving many doctors, nurses and other health workers at risk of infection.
Last month, the World Health Organisation also warned that there was a global shortage of protective masks and body suits.
One NHS source who worked at a hospital where coronavirus patients were being treated told HuffPost UK: "There were staff forced to wear oversized suits because that's all they had.
"There is a national shortage of suits but this was raised with the government at least three weeks ago so something should have been done."
"I held a meeting today with some people from the scientific community and they said their concern was though they had been testing out various modes of protective clothing, it turns out that there is a lack of the clothing they need available, the sizes aren't available," she said.
"Just yesterday - because people still contact me because I'm a doctor still, to let me know what's going on - someone said they were a GP and had only started receiving the necessary protective clothing yesterday and this has been going on for a month now.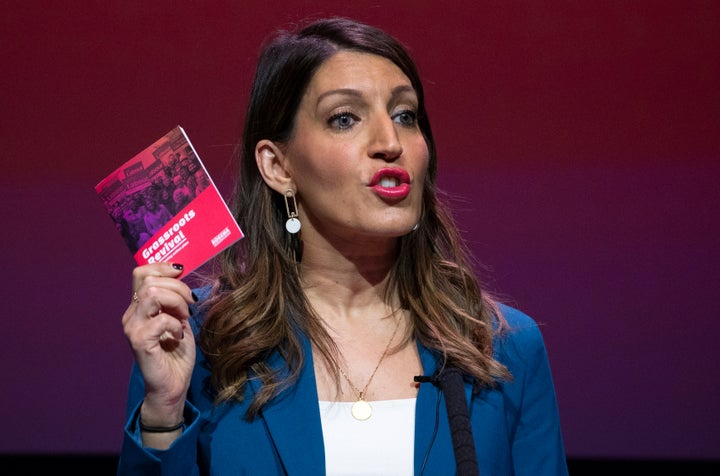 The Labour deputy leadership candidate criticised the government for moving too slowly to tackle from coronavirus.
In a departure from Labour's broad support for the government, Allin-Khan called for tougher measures to tackle the outbreak, including testing those with symptoms for the virus as a matter of course.
Allin-Khan said the government's testing programme could be "more robust", reporting that "friends in the NHS" said people were being given "really unclear messaging".
She gave an example of two people who returned from northern Italy who phoned NHS 111 and were told to wait for a call back which did not come for five days, during which time they self isolated.
When they eventually spoke again to NHS staff, they had to give their details again and had to self-isolate for eight days before finally being tested for coronavirus.
Test results are also taking three to five days to materialise.
Allin-Khan said: "We need to be moving quicker, people need to have a better idea of how to access testing, what it means for their daily lives.
"The messaging needs to be clearer and the testing needs to be more robust."
She added: "We should have moved into the delay phase sooner than now and I don't think we should measure our performance compared to what other countries are doing.
"I think we should be looking at what's best for us and when you look at the fact that China had the same number of cases that we already have surpassed before implementing measures we do need to be listening to what the other scientific community, for example some eminent epidemiologists, listen to what they're saying.
"Because ultimately we can't leave the scientific community to be scapegoated for the government making bad decisions if they are proven to be wrong."
Allin-Khan meanwhile sidestepped questions on whether she wants to be shadow health secretary under the next Labour leader.
"I like to focus on one thing at a time, genuinely, and I don't think you should ever have a plan B because that's implying you've accepted that your plan A won't work out," she said.
"So I am genuinely, steely focused on winning this deputy leadership bid."
Put to her that she would be a good fit for the job, she replied: "Well I am a practising NHS doctor and I have got a master's degree in public health and I care about our party so that's honestly for whoever is the leader to decide."
A department of health and social care spokesperson said: "We are rightly taking every possible action to tackle this virus and have central stockpiles of a range of medical products to help ensure the uninterrupted supply to the NHS.
"We have well-established procedures to deal with supply issues, should they arise, by working closely with industry, the NHS and others in the supply chain to help prevent shortages and minimise any risks to patients."