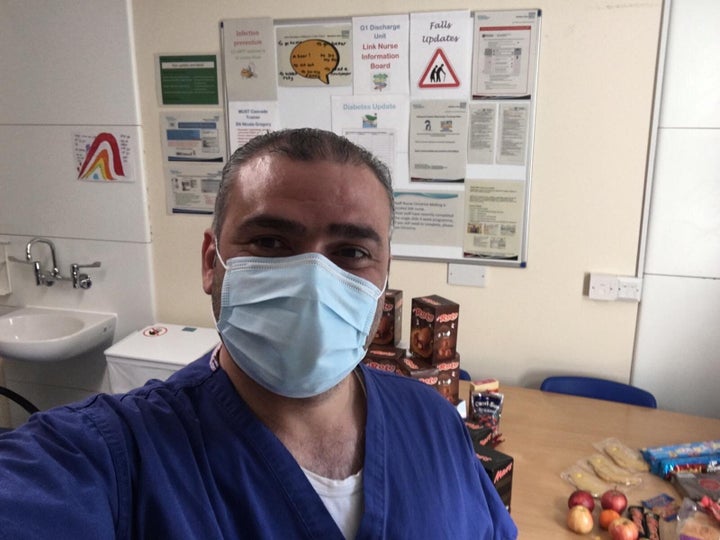 Helping people is something I have also wanted to do.
After studying medicine at the University of Aleppo back home in Syria. Unfortunately, the civil war began in my country during my final years of training and myself and my colleagues soon found ourselves dealing with casualties of this conflict on a daily basis.
This was an incredibly difficult time for all medical staff both psychologically and physically. Aleppo was besieged by government forces and we were working to save people often without any medical equipment or resources. The bombing was relentless and we always had new patients, without any time to rest. My job was to assess patients and figure out what we could do to treat them, such as scanning for signs of internal bleeding in the body. Sometimes we had nothing we could do, apart from giving some of the limited pain relief we had to try and make people comfortable.
As conditions worsened and with my family's life in danger, we made the decision to seek safety in another country. Hearing about how dangerous this journey could be – thousands have died on such a journey – I had to make the most difficult decision of my life: to leave my wife and daughter in the safest place we could find while I set out in search of a safe place to call home for my family, and somewhere I could continue my ambition to work as a doctor.
"Almost exactly five years after arriving in the UK, I passed all the exams needed to practice medicine in the UK last September."
I set out and after a long, dreadful journey arrived in the UK in October 2014. Granted refugee status in late December 2014, I was then able to apply for my wife and eldest daughter to join me. They are now living safe with me, thankfully, in a life away from the war. My wife, Bayan, is studying hard to learn English and has just started work as an accountant, with my eldest daughter working hard at school. We've also had a younger daughter who was born in the UK and who is getting ready to start nursery in September.
With my family safe, I began to focus on becoming a doctor again. Passing the exams and getting through the process to work as a doctor in the UK has been an incredibly long, challenging and expensive process, even if, like me, you have lots of experience and all the right skills.
Thanks to the REACHE North West Programme, I got the support I needed financially to afford all the different exams and courses. Without them, I would never have qualified. Almost exactly five years after arriving in the UK, I passed all the exams needed to practice medicine in the UK last September. Just a few weeks later, I began working at Royal Oldham Hospital as a junior doctor.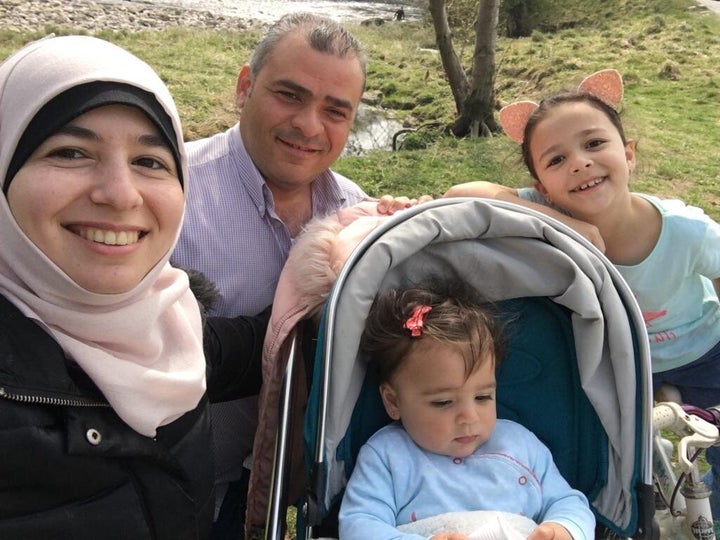 The hospital was great, introducing me to all the new NHS systems and refreshing a few skills after a long gap of not working. The health care system in the UK is one of the best in the world. I am very proud of the NHS and we are lucky to have it, because not every country does.
It was a great feeling to be back helping patients and then, suddenly, everything began to change. As the Covid-19 pandemic hit and we started to treat patients, I realised it would be a very difficult time for all of us. Very few of us had worked in such a crisis situation before – and I had a mixture of both fear and determination. Fear, because we didn't know what was going to happen or how bad things could be. Determination, to ensure we help as many people as possible and knowing that I'd been in and overcome these difficult situations before.
I began working in the Covid wards pretty quickly, dealing with patients that have the disease on a daily basis. I still remember the first patient which I had been asked to check by a nurse during my first night shift at A&E. At that moment, while I didn't have much experience in this exact field, I refused to let the panic overwhelm me. Instead, I remembered the difficult times back at home where we were treating people as we were bombed by missiles, as the hospital I worked at was considered as a target by the Syrian government's army.
I've been very proud to help during this pandemic. I believe it's my duty as a doctor anyway, but I feel that hopefully in some way I have been able to repay back the kindness and generosity this country has shown me and my family.
Dr Ahmad Alomar sought sanctuary in the UK as a refugee from Syria in 2014. He now lives in Manchester with his wife and two children, and works as a doctor at Royal Oldham Hospital.
Refugee Week, the UK's largest festival celebrating the contribution of refugees, takes place on 15-21 June 2020. Refugee Week is a partnership project coordinated by Counterpoints Arts. For more information on Refugee Week and to get involved, visit refugeeweek.org.uk