An individual in their 70s with underlying health conditions has become the fourth person to die in the UK after testing positive for coronavirus.
Health Secretary Matt Hancock told MPs on Monday there are now "four confirmed deaths" connected to the coronavirus outbreak in the UK and 319 confirmed cases.
Hancock, responding to an urgent question in the House of Commons, told MPs: "Here in the UK, as of this morning, there were 319 confirmed cases.
"Very sadly this now includes four confirmed deaths.
"I entirely understand why people are worried and concerned and we send our condolences to the families."
Professor Chris Whitty, chief medical officer for England, confirmed the patient was in their 70s and had underlying health conditions. They were being treated at the Royal Wolverhampton Hospital.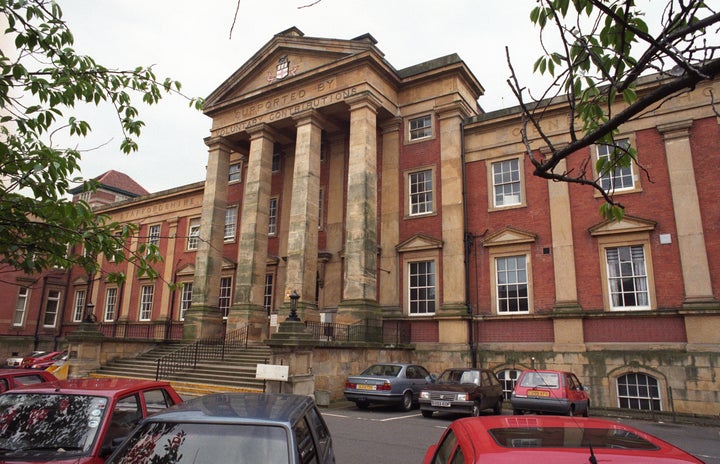 He added: "It appears the virus was acquired in the UK and full contact tracing has begun."
A Royal Wolverhampton NHS Trust spokesperson said: "The trust can confirm that a patient in their 70s being treated for underlying health conditions has died. The patient had tested positive for Covid-19.
"The family has been informed and our condolences and our thoughts are with them at this difficult time. We will not be commenting further and ask that everybody respects the family's privacy."
In his update to MPs, Hancock continued: "We continue to work to contain the virus, but we're also taking action to delay its impact, to fund research and to mitigate its consequences.
"The scientific advice is clear – acting too early creates its own risks, so we will do what is right to keep people safe. Guided by the science we'll act at the right time and we'll be clear and open about our actions and the reasons for them."
He added that "the time taken to test is being reduced as we're bringing in a new system for faster results".
He told MPs: "We will shortly bring forward legislative options to help people and services to tackle this outbreak. The bill will be temporary and proportionate with measures that last only as long as necessary in line with clinical advice."
Hancock added: "We will stop at nothing to get this response right."
Hancock also stressed he will do "all that he can" to ensure that Parliament remains open and insisted food supplies would continue even in the "reasonable worst-case" scenario.
He told MPs: "We are confident that food supply will continue even in our reasonable worst-case scenario.
"We have been talking to the supermarkets for some time about this scenario. It is very important, especially as we ask more people to self-isolate and to stay at home, that we can ensure that we get supplies that are needed to the people we are asking to stay at home."