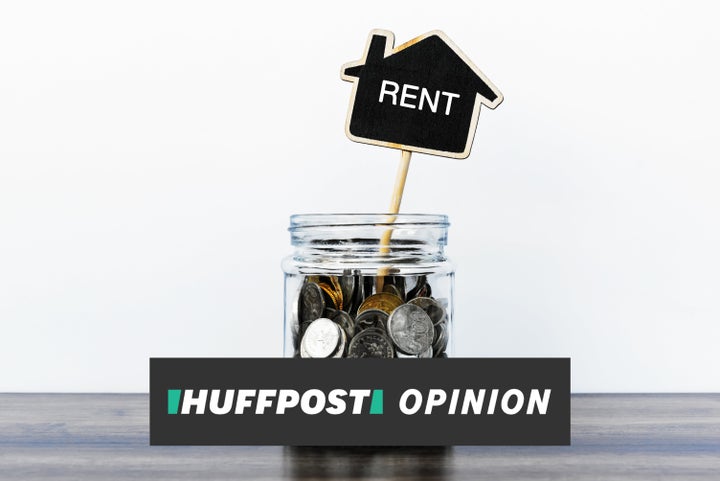 Coronavirus has tightened its grip around the globe and the slow, ineffective response from the UK government has left little room to breathe for the most vulnerable in our communities. This includes renters who have been left in the dark by emergency government announcements over the last two days.
Chancellor Rishi Sunak has been widely praised for announcing a three-month mortgage holiday which would relieve those affected by Covid-19 but failed to mention the 4.5m households who are currently renting. Renters' rights organisations have been criticised for jumping the gun in calling for more. Instead, we are told we should give the government time — they have an entire country to govern during the peak of a global pandemic.
There are millions of people in the private rented sector who are in precarious employment. Zero hour contracts and low-paid work coupled with anti-trade union laws have made it difficult to organise for better rights meaning that it is hard to get by — at the best of times. We are already seeing people having their hours reduced due to Covid-19 or, in the worst cases, losing their jobs. People will be making themselves sick by going to work because they can't afford to take any time off. There is now a genuine fear for so many that they don't know when their next paycheque will come in.
In advising as many people as possible to work from home, the government has also failed to acknowledge its understanding of the quality of homes in the private rented sector. Millions of people across the country are living with mould, damp, mice and cockroaches, or shared bathrooms and kitchens with multiple people. Telling renters to self-isolate and stay at home for their health is not ideal when their homes are also making them unhealthy. We need homes fit to live in.
Pressure from renters' rights organisations since Sunak's announcement has forced the prime minister to announce a ban on all evictions in both the private and social rented sector for the next three months. This is good, and will relieve anxiety for people who have been worrying that, as well as being jobless, they may also find themselves homeless due to something that was entirely not their fault.
"There is now a genuine fear for so many that they don't know when their next paycheque will come in."
But the announcement didn't go far enough. The attitude propelled by the government in announcing a mortgage holiday but no rent freeze is that renters are second class citizens. It feeds an already incredibly imbalanced power dynamic where landlords are afforded an entire wealth of rights and tenants should be happy with the crumbs that fall from the table. Renters are expected to be thankful and celebrate that we won't be made homeless during a global health crisis when in reality, this should be the bare minimum.
The government is expecting people to rely on the goodwill of their landlords to pass the mortgage holiday onto them and be flexible about when they receive their rent over this period. Anyone who has rented in the private sector will know that more often than not, that goodwill doesn't exist. Tenants Union UK are already seeing landlords demanding April's pay weeks early, which the majority of people are in no position to do; or seeing landlords harass their tenants to make sure rent and bills are paid on time. Prior to the announcement banning evictions, many people were being served Section 21 notices asking tenants to leave the property in two months' time.
Following the ban on evictions for the next three months, we need legislation put in place to freeze rents for all those unable to pay due to Covid-19. An increase in Statutory Sick Pay and Universal Credit are the right things to do, but without a rent freeze this money is going directly into the pockets of landlords. We cannot, once again, afford to bailout the richest at the expense of the poorest.
Beth Redmond is an organiser for Tenants Union UK in Greater Manchester.