On Wednesday, the government announced that people told to self-isolate by NHS Test and Trace in locked down areas would be eligible for £13 a day: more than the £0 they were previously entitled to, but still slightly less than statutory sick pay. This feature, originally published in March 2020, sheds light on what it's like surviving off that amount.
People surviving on the government's sick pay rate of £94 a week have revealed the tough choices they regularly face between having food on the table or a roof over their head.
One mum told HuffPost UK she would rather risk losing her home by not paying her mortgage than see her children going hungry.
And a man who has been on sick leave due to long-term mental health issues told how there have been times when he has had to survive on plain pasta and says he regularly has to borrow money from friends to buy basics.
The government announced in the budget that statutory sick pay (SSP) of £94.25 a week will be available to those who are unwell from the first day of illness under emergency legislation to tackle the spread of Covid-19. Under previous rules, workers only received the pay from the fourth day off work.
SSP is a lifeline to zero-hours workers and any other people who do not have sick pay written in to employment contracts.
Boris Johnson has announced that it will be available to eligible individuals unable to work because they are self-isolating in line with government advice.
The announcement has put Britain's meagre sick pay rates in the spotlight. They are among the lowest in Europe.
But for some, the rate of sick pay is not just a politically contentious figure, but an existing daily reality forcing them to make difficult choices.
Laura Jackson, 40, who lives in Bristol, is a self-employed tutor and says there is a lack of clarity on whether she will even get SSP, or any money, if she can't work as a result of coronavirus.
She and her partner Craig have two children aged six and three and are worried about how they will provide for them if they can't go to work.
Laura knows how hard it is to survive on statutory sick pay of £94 a week: before she had children, she was on sick pay for four months when she was unable to work due to mental health issues.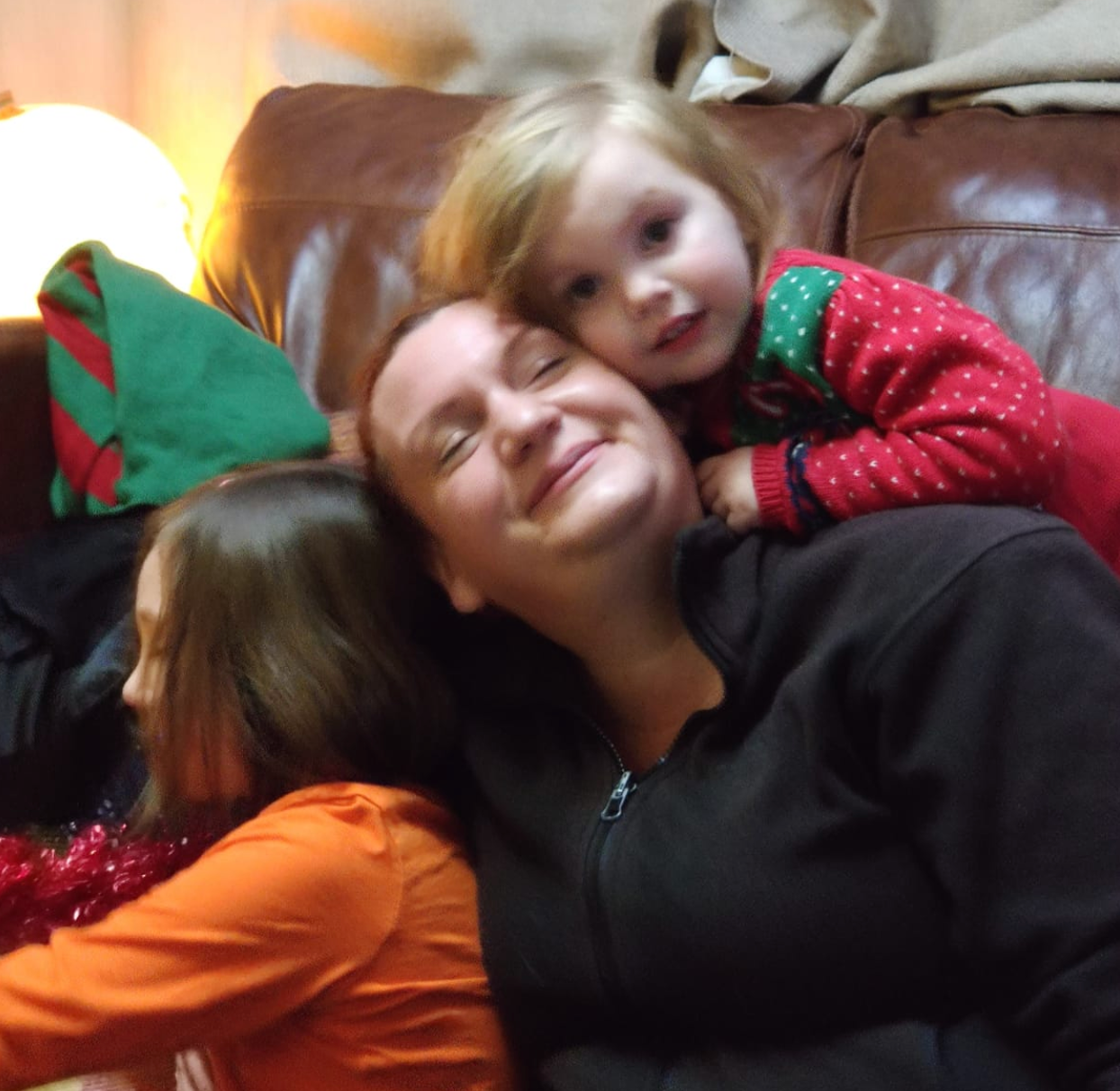 "It is frightening living off such a small amount of money and you are forced to make difficult choices every day," she told HuffPost UK.
"At the time, myself and my partner were living in a bedsit and we could not afford to have the heating on.
"We were eating high carb food like cheap pasta and potatoes and literally living off tinned beans. We filled up on things like pasta which cost 24p a bag. But we are educated and intelligent people who know that eating those things wasn't doing us any good and would make us feel worse.
"But we had no choice and we were cold and hungry. You end up living hand-to-mouth and it becomes simply existing."
At that time, she and her partner only had to worry about themselves, but the prospect of not earning feels very different and frightening now they have their children to provide for.
"I feel this virus has hit a class divide very early on." she told HuffPost UK. "I am feeling the pressure of parents saying: 'We should keep our children off school.'
"But people in my position simply cannot afford to keep their children off school as it means I won't be able to work and then risk not being able to pay the mortgage.
"Our mortgage is £465 a month so £94 a week wouldn't even cover that. It would only pay for food and bills.
"But I am one of the lucky ones as a lot of people's mortgages will be a lot higher than that. And I am willing to take the risk of losing my home by not paying the mortgage if it means feeding and providing for my children.
"Given the stark choice, I am always going to choose to feed my children rather than pay the mortgage."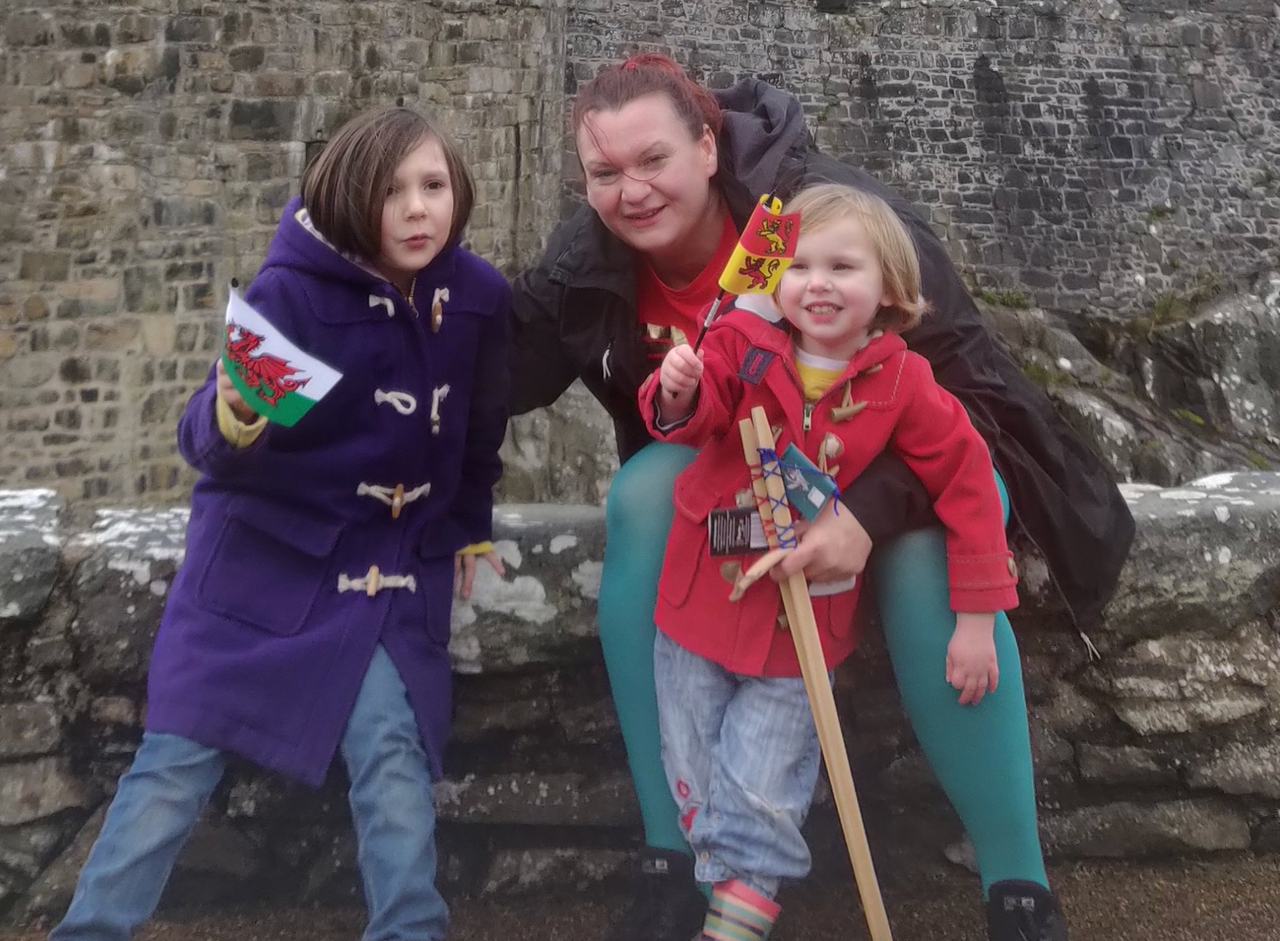 Laura added in relation to the coronavirus pandemic: "It is galling hearing people talk about how their holiday was cancelled when you're having to make tough choices such as food on the table or a roof over your head."
Laura says when some people hear that statutory sick pay is £94 a week, they mistakenly think that is "spending money" and it angers her when they say people just need to tighten their belts and not go out socialising.
"We are talking about not being able to afford things like food, toilet roll and sanitary products. It's not that you can't have nice things; they have never existed."
She said: "Some people say: 'Well, you'll just have to not go out or socialise,' as if these are the things people are worried about losing. But we have never had those things.
"We are talking about not being able to afford things like food, toilet roll and sanitary products. It's not that you can't have nice things; they have never existed."
Laura says one of the hardest things about being poor is having to buy more expensive things as you can't afford to buy in bulk or forward plan. She explained: "You can't afford to buy multi-buy items such as 'buy two, get third free' or larger items that work out cheaper. You can't take advantage of offers and bulk buy even if you want to.
"It is a vicious cycle and you are reminded every day how poor you are."
However, Laura counts her blessings as she says at least she and her partner have lived in poverty before and will be prepared for all eventualities, unlike those who will be experiencing such hardships for the first time.
"We also don't want to scare our children and are trying to still have fun and be silly and not have serious conversations in front of them." she said. "But when they drop food on the floor, my heart sinks."
Tommy Brady, 27, who lives in Manchester, has been on sick leave for the last three years due to long term mental health issues.
He says his hardships began after his mother Kathy, a single parent, died suddenly at 50 from cancer when he was 13.
He spent a year boarding at the school he was at and then a couple of years living with some family members but has been supporting himself since the age of 16.
He lived in London for a brief period and witnessed a couple of violent incidents outside his place of work. Tthis combined with the trauma of losing his mother affected his mental health, although he did not deal with it for a few years. He suffers from depression and PTSD.
Tommy was working on a zero-hour contract at a cinema, but quit in anger, which he regrets, saying he was "irrational" as a result of his mental health issues.
He gets sick pay through Universal Credit and says it is difficult trying to stretch money to make ends meet – particularly as he has spent the last couple of years trying to pay people back after receiving no money for six months as a result of a clerical error.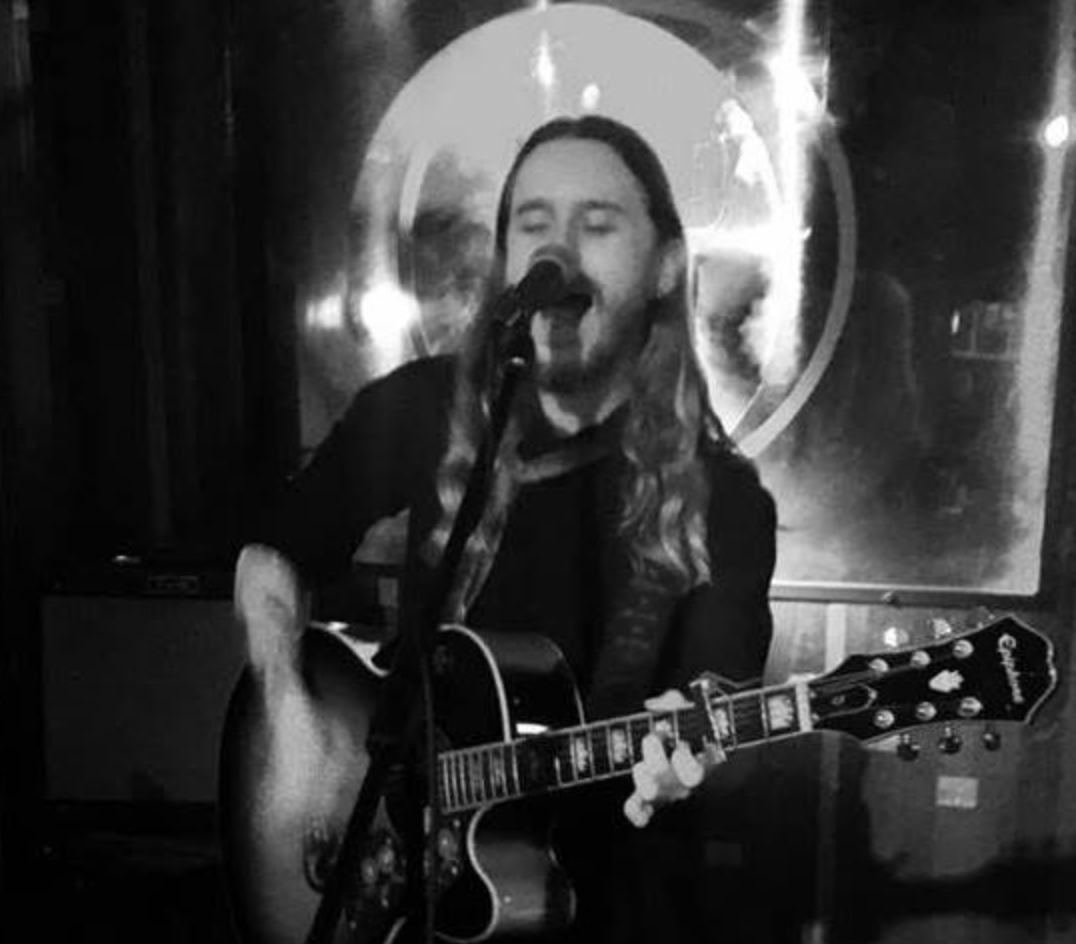 "I genuinely don't eat a lot – only about a meal-and-a-half a day," he told HuffPost UK. "But there have been points where I have just been eating plain pasta as it is all I have had.
"I regularly have to borrow money from friends to buy some basics when I have nothing to survive on. This happens almost every month – but it's a catch-22 situation as the following month, you have to pay people back.
"About six months ago, I had no clothes as everything I owned was tatty and falling apart. So I had to take out a credit card to buy clothes which is something I'd never done before and I am now paying that off every month."
Tommy was a regular gigging musician playing acoustic punk and folk music which he did for enjoyment, but he says he has not been able to do any for the last three years. "A beer costs £5 in Manchester," he explained. "I could not afford to go out and spend that on one drink and I don't want to be constantly scrounging off my friends."
Tommy discovered an element of Universal Credit which pays for college fees. He is now doing an access course at college and aims to go to university in September, and wants to turn his life around.
"It has been really difficult doing my college course while on Universal Credit." he said. "Even though the fees are paid for, I have extra expenses such as travel and supplies.
"But when I go to university, I will be able to get student loans and bursaries."
It is often the little things others take for granted that affect those living on small incomes such as SSP, says Tommy.
"When I am in college for a full day, at lunchtime, I'd love to get a coffee with my friends. But the decision I face is: 'Do I get a £3 coffee now or some food in a couple of weeks?'
"Getting a coffee is not important, but it would be nice to have a coffee with my friends without it being a huge thing."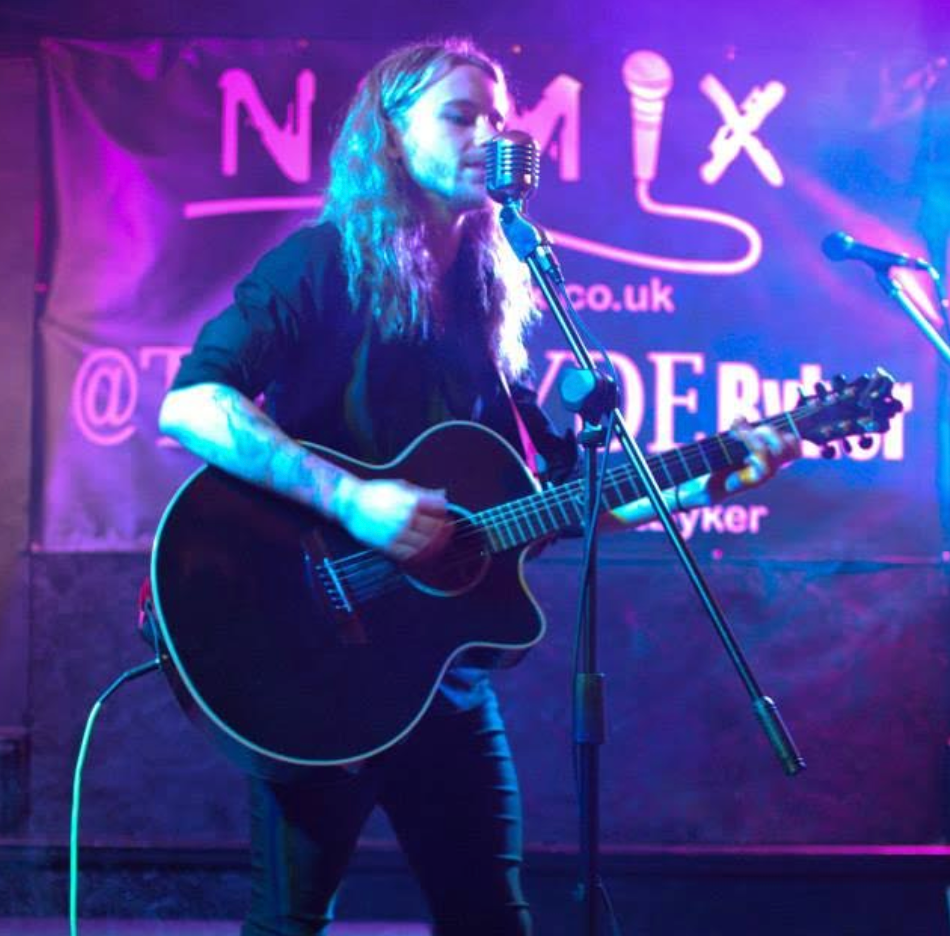 Tommy wants people to know that those on sick pay and benefits are not "getting money for doing nothing" and says they often feel trapped by feelings of hopelessness.
"It is a feeling of helplessness and fear that nothing will ever get better and that you will always be broke and relying on others."
He told HuffPost UK: "It is isolating, frightening and downright depressing. I have now taken steps to change my life, but for a long time, I felt trapped and as though changing things was impossible.
"It is a feeling of helplessness and fear that nothing will ever get better, and that you will always be broke and relying on others."
Andrew Forsey, national director of Feeding Britain – a national charity that aims to eliminate hunger in the UK – told HuffPost UK that the problem is that the current level of statutory sick pay – and the Universal Credit system – assumes people have savings to fall back on.
"In years gone by, those savings could have provided enough of a buffer to not only keep the threat of hunger and destitution at bay, but also to maintain a relatively decent standard of living." he said.
"Yet we now live in an age where millions of people on modest incomes have nothing to fall back on.
"A change in government policy, to reflect the circumstances of people who are trapped in this situation and to offer them genuine security when it is needed, is long overdue."
"People being unable to afford the basics like food and bills because they are unwell is not something we should tolerate as a society."
Helen Barnard, deputy director for policy and partnerships at the independent social change organisation Joseph Rowntree Foundation says that, as a country, we believe in protecting each other from harm. She believes a redesign of the social security system is needed to support people through difficult times.
"When we cannot work due to illness, the support we get from the government and from employers is especially vital in achieving this." she told HuffPost UK.
"Current statutory sick pay levels are not enough to support many people, leaving them at risk of being swept into poverty when they are already at crisis point.
"And some people are not currently eligible to receive sick pay, so don't have the lifeline that all workers should be able to rely on.
"People being unable to afford the basics like food and bills because they are unwell is not something we should tolerate as a society.
"We can redesign our social security system so that it provides an anchor for people when times get tough.
"Employers also have a role to play in supporting workers who are unable to go to work due to sickness by offering sick pay and flexibility where possible."
She added: "In the unprecedented current situation, we would also like to see the government offer more financial support to businesses who may struggle to cope with large numbers of staff taking sick leave."